Floyd Mayweather's Daughter Pleads Guilty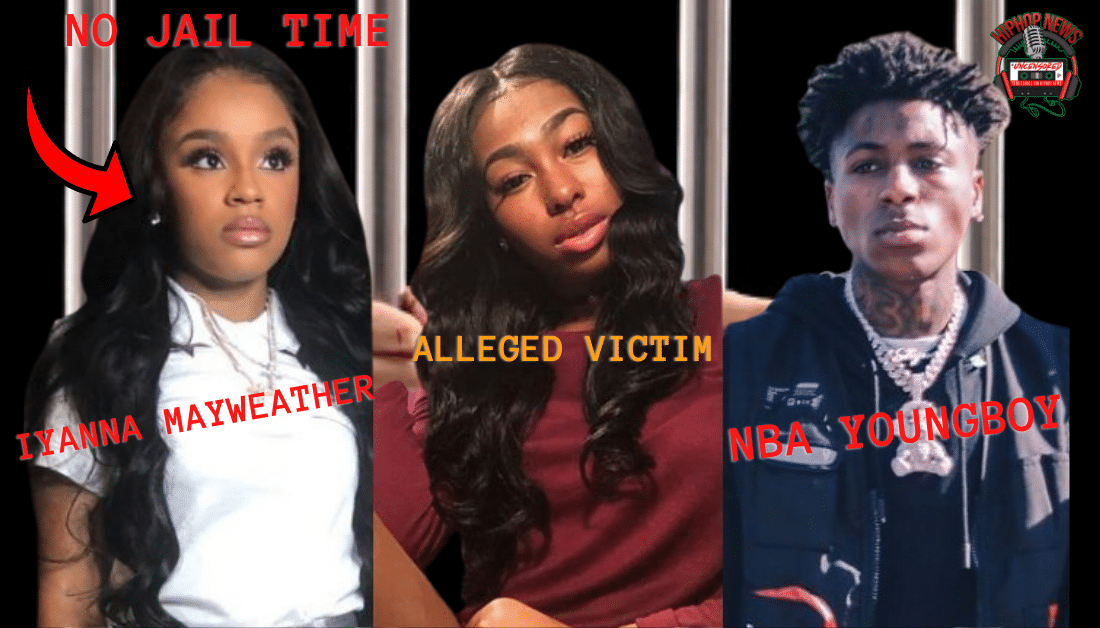 Floyd Mayweather's Daughter Pleads Guilty. Iyanna has pleaded guilty to stabbing one of a famous rapper's girlfriends.
Did Iyanna Get Off Easy?
Floyd Mayweather's Daughter Pleads Guilty. The alleged incident happened on April 4, 2020. As a result, Iyanna was facing serious charges.
In recent developments, Iyanna Mayweather better known as Yaya went before a judge. She was facing serious jail time. There was an incident at rapper Kentrell"NBA Youngboy" Gaulden's home.
Based on court documents obtained by Black Enterprise, Yaya was charged with aggravated assault with a deadly weapon. In the plea agreement, Yaya agreed to,
"The agreement calls for Iyanna being on deferred adjudication for a period of 6 years, after which she will have no felony conviction, and the case will be dismissed. She is eligible to have the deferred adjudication end after two years, pending her good behavior. Although we believe that Iyanna was defending herself after being attacked, we thought this was the safest resolution for her. This is especially true since her boyfriend and his bodyguards refused to testify, probably due to their own legal problems."
Prior to this information, sources led us to believe Yaya was the aggressor. She could have faced up to 20 years. Because of the plea, there will be no jail time for her.
Re-Cap On the Stabbing Incident With Iyanna
There was an altercation at NBA Youngboy 's home. His girlfriend Lapattra Jacobs and Yaya got into a fight. Yaya went to his home to allegedly see the rapper.
When she got there Jacobs was there. Needless to say, Yaya was livid. I don't think she was aware that he was in a relationship with Jacobs.
After all, was said and done, Jacobs was stabbed repeatedly alleged by Yaya.
At first, the police thought it was the rapper who had assaulted Jacobs.NBA Youngboy was handcuffed. But the cuffs were taken off.
Yaya who was only 19 at the time was taken to jail, as reported by NBC News.
The social media singer claimed she was NBA Youngboy's fiance. At the time, she was in some sort of relationship with the rapper. But apparently, he was dating more than one woman.
Of course, Yaya claimed she did not know the other woman. Yet, it did not stop her from fighting with Jacobs. Ultimately, Yaya was said to have stabbed her.
Fortunately, Jacobs was not fatally wounded. Although, Jacobs was injured enough to be hospitalized.  Bail was set for $30,000 and once it was posted Yaya was released.
In case you have not heard, NBA Youngboy has a son with Yaya and the alleged victim. Also, NBA Youngboy has been known to date, multiple women.
Therefore, I am not surprised about what happened at his home. This was a very sad situation that could have led to tragedy. Luckily, it did not.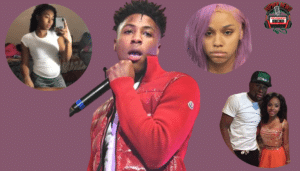 Hip Hop News Uncensored. It's the Leader in Hip Hop content on YouTube!