DJ Akademiks Battling Backlash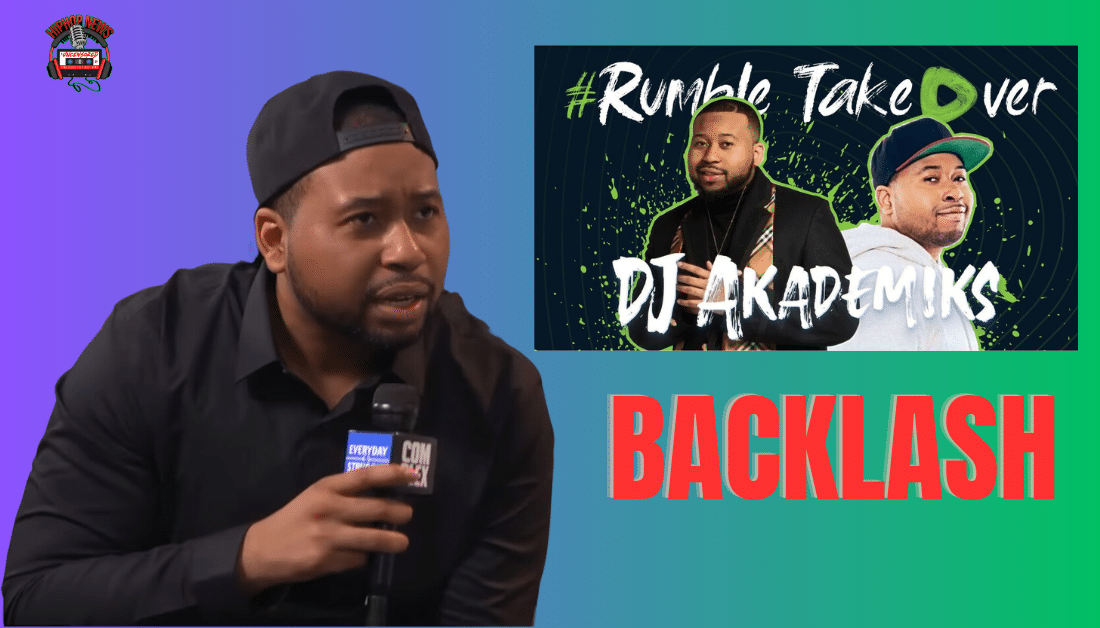 DJ Akademiks Battling Backlash. Akademiks has signed with a right-winged streaming company. This brings a lot of heat to him.
Rumble Signs DJ Akademiks Controversial IG Show
DJ Akademiks Battling Backlash. There seem to be constant issues with Akademiks. He has allegedly managed to insult rappers.
First off, Akademik's Instagram platform focuses primarily on Hip-Hop culture. But he does not often present rappers in a good light.
For instance, Akademik has gone after veteran rappers like LL Cool J and T.I.
Not to mention, he has beef with Vic Mensa. Needless to say, Akadmik has received a lot of backlash.
And he continues to be at the center of controversy. This time, Akademiks has signed with "Rumble."
Rumble is an online video-sharing platform, as stated by Pew Research.
It was founded in 2013 by Canadian Chris Pavlovski, a Canadian technology entrepreneur.
This web hosting platform is considered to be a right-wing streaming platform.
In other words, Donald Trump's Truth Social podcast is part of the Rumble's network.
Also, Sean Hannity, which is another alleged right-wing podcast, is on Rumble.
Additionally, Rumble mentions, it is "immune to cancel culture," as The Source states.
Furthermore, the Chairman and CEO of Rumble are glad to welcome DJ Akademiks.
Here is what Akademiks said,
"I look forward to being one of the first to bring music and cultural conversations to a platform like Rumble," Akademiks said. "There have been many bad decisions at larger platforms where they haven't put creators first and they are disconnected to the community. I feel now is an inflection point for streaming platforms. I couldn't be more excited to lead this effort on a platform that puts creators first."
Not only that, but Akademiks is allegedly bragging out dishing on rappers.
Now, he will be on Rumble 365 days per year, according to his post on Twitter.
All y'all hop hop niggas keep it cute.. cuz when I start bombing on y'all for 365 days straight y'all claim I'm obsessed and do too much. I'm still the same Nigga ain't nothing change but where I'm finna stream. I'm still violating any of y'all.. who even breathe wrong at me.

— DJ Akademiks (@Akademiks) April 11, 2023

Wow! Akademiks made a bold declaration. That is one reason why he is battling backlash.
For some reason, Akademiks like ruffling feathers.
Having said this, you can best believe Akademiks will receive some repercussions.
The Hip Hop News Uncensored. It's the Leader in Hip Hop content on YouTube.