DJ Akademiks Blasts Metro Boomin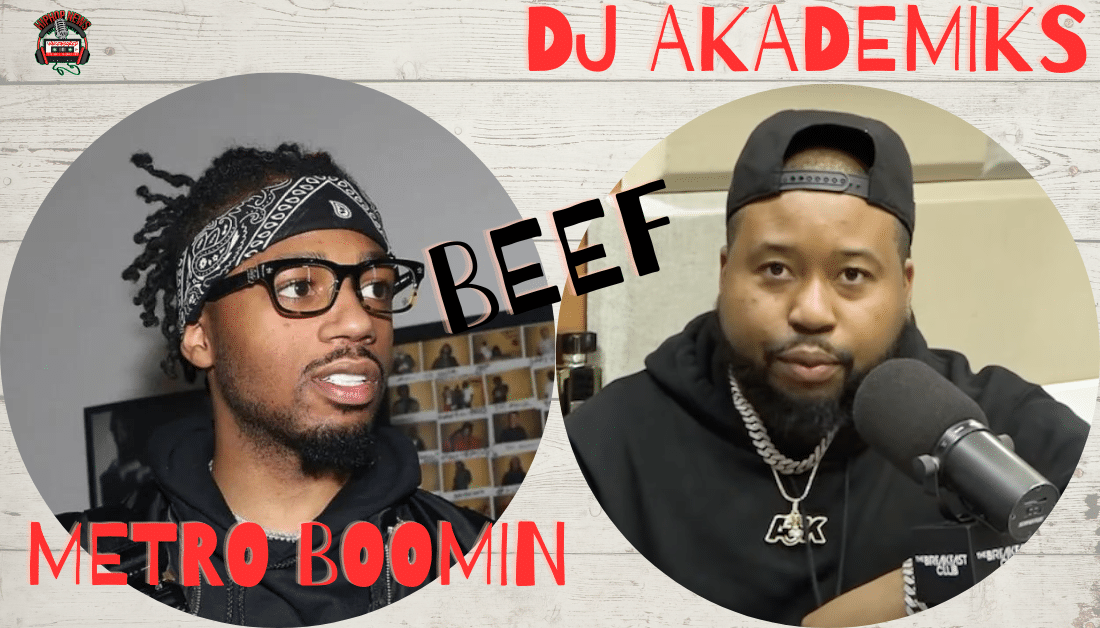 DJ Akademiks Blasts Metro Boomin. Apparently, AK adds Metro Boomin to his latest list of enemies. It is not the first time has happened. He likes aiming his commentary towards hip hop artists.
DJ Akademiks Goes In On Metro Boomin
DJ Akademiks Blasts Metro Boomin. In this latest alleged attack, AK hit Metro Boomin hard. To begin with, Metro Boomin slipped in AK's DMs. He wanted AK to stop posting him on he Gram.
Metro Boomin said,
"Hey I'm politely asking 1 more time that you please not post me or anything to do with me on this page. Thanks!
Furthermore, he added a handshake emoji. In other words, Metro Boomin wanted AK to cease. According to Hot New Hip Hop, AK unleashed his fury, Check out what he said,
"@metroboomin respectfully my answer to ur request is F*CK No. get the f*ck off my page .. I don't post for u. Nor do I care what u think bout what I posted bout u,"
And, AK continued to berate Metro Boomin by saying,
he wasn't going to let "no b*tch a*s producer from no Atlanta who was crying a couple months ago about 20 different things tell me what and what I can't post." The media personality went on to call Metro a "sensitive little b*tch" and a "moist ass eyes n***a" who is "too sensitive." "
Not to mention, he made a reference about Future. Why did AK exhibit such hostility towards Metro Boomin? After all, Metro Boomin was kind enough to address him properly. Doesn't AK have enough enemies?
As a matter of fact, AK and Ebro have beef. Also, AK has managed to alienate many hip hop artists. His constant criticism of the hip hop community is tiresome. Now, he goes after Metro Boomin.
What did AK gain by cursing Metro Boomin out. This is not the way to stay relevant. Be that as it may, I'm not surprised. As  I mentioned, AK manages make enemies with is commentary.
Do you all remember LL Cool J put AK in his place. At the time, AK allegedly made some assumptions about Ole skool hip hop.
View this post on Instagram
Uncle L chin checked AK. as reported by The Shaderoom. Then there was the time, rapper T.I. hit AK with a one two punch. AK made the mistake of going after Lil Wayne's daughter Reginae Carter.
When T. I got wind of this,
"She loved the hood n*gga, he had thug life tatted across his chest. I think even Wayne had thug life tatted across his chest….she loved that n*gga man. You know theses b*tches, let me not call her a b*tch, you know these chicks be like they love a hood n*gga – of course they love a hood n*gga, til that n*gga facing 25 to life."
Needless to say, T.I. considers Reginae to be his niece. Therefore, you don't go after his family. And, Uncle L and T.I. had no issue with blasting AK. Clearly, AK has not got the message.
Until the next episode.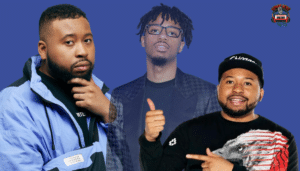 The Hip Hop News Uncensored. It's the Leader in Hip Hop content on YouTube