Kyrie Irving Suspended By Brooklyn Nets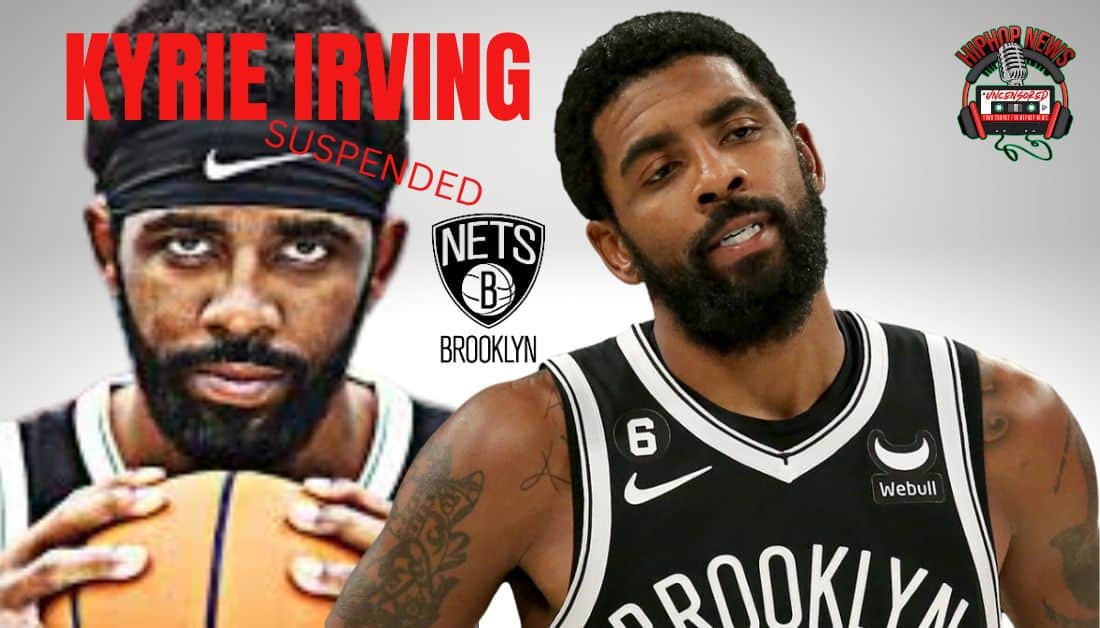 Kyrie Irving was suspended by his team after clashes with the media. He will not be playing in at least 5 games, and won't be paid.
Kyrie Irving Suspended Without Pay, Will Miss 5 Games
Kyrie Irving was suspended by the Brooklyn Nets.
The 30-year-old NBA point guard will not be playing in the next 5 games…at least.
Additionally, he will not be getting a paycheck.
All because of a video he shared on his social media page.
Clashing with the media, Irving went back and forth about why he would 'promote' a video that is deemed racist.
Apparently, the vid contained anti-Semitic material.
During multiple interviews, he had the chance to address the situation, but what he said did not go over too well with the NBA.
Here is one of his interviews –
Even after the backlash, Iriving double downed initially and refused to apologize or acknowledge any wrongdoing.
Hours after he refused to issue an apology, NBA commissioner Adam Silver made a decision.
The Brooklyn Nets had this to say –
"We were dismayed today, when given an opportunity in a media session, that Kyrie refused to unequivocally say he has no antisemitic beliefs, nor acknowledge specific hateful material in the film. This was not the first time he had the opportunity — but failed — to clarify."

"Such failure to disavow antisemitism when given a clear opportunity to do so is deeply disturbing, is against the values of our organization, and constitutes conduct detrimental to the team. Accordingly, we are of the view that he is currently unfit to be associated with the Brooklyn Nets."
After the cancellation of Ye, we pretty much saw this coming.
Some are surprised the suspension didn't come sooner.
Hip Hop News Uncensored. It's the Leader in Hip Hop content on YouTube!