Boosie Tells Kanye To Bleach His Skin White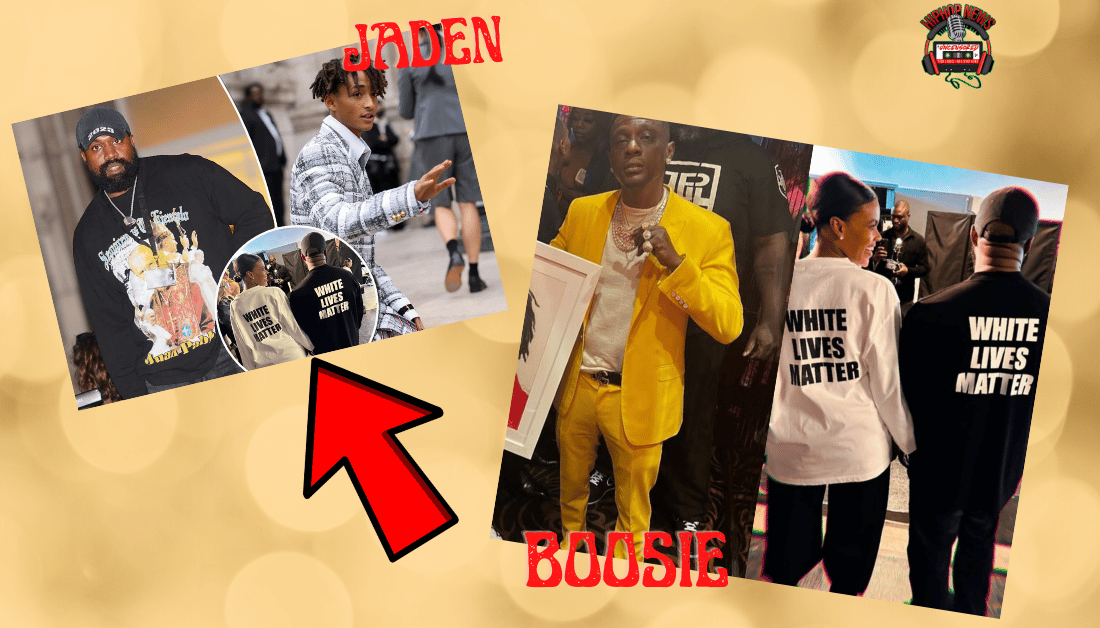 Boosie Tells Kanye To Bleach His Skin White. Here we go again. Kanye West keeps seeking our attention. But what is he really trying to say?
Boosie Blasts Kanye For Wearing "White Lives Matter"
Boosie Tells Kanye To Bleach His Skin White. Kanye called the "Black Lives Matter" movement a scam. According to Page Six, this happened after Kanye aka Ye wore a "White Lives Matter" shirt.
To top it off, the Paris Fashion show is where he wore the shirt. Also, the shirt was worn by his models. This was very upsetting to actor Will Smith's son Jaden. He was seen walking out midway into the show.
Jaden shared this message on Twitter,
I Don't Care Who's It Is If I Don't Feel The Message I'm Out.

— Jaden (@jaden) October 3, 2022
Clearly, other celebrities are upset about this, as reported by XXL Mag. This brings me back to Boosie. He completely blasted Ye.
Boosie said, "Ye is using his massive platform to denigrate a social movement that strives for equality for Black people." He went on to say,
DAM @kanyewest U JUST GOING TO KEEP USING YOUR PLATFORM TO SHIT ON YOUR OWN RACE LIKE THIS 🤷🏾‍♂️ THIS SAD ‼️N the black people who still support you r even sadder ‼️ LAST TIME SPEAKING ON THIS 🤡 #Kanyewestdoesntlikeblackpeople DO US A FAVOR N BLEACH YOUR SKIN ALL WHITE ‼️Thanks

— Boosie BadAzz (@BOOSIEOFFICIAL) October 4, 2022
He was not done yet, but Boosie added a photo of Ye with white skin. Keep in mind, Ye does things for a reason. I can't help but wonder, why this and why now.
Why Would Ye Stir The Pot Like This?
Doesn't Ye know he has opened up a can of worms? Especially since there was some controversy with the "Black Lives Matter" movement. Do you remember, Patrisse Cullors was accused of taking donations?
Could this be why Ye has allegedly declared the movement was a scam? Or is there some other method to this madness? Having said this, perhaps Ye is on to something.
However, he may be going about it the wrong way. On the other hand, there is no secret that Ye loves being controversial. And, this is not the first time he wore something to support white people.
There was the time he wore the MAGA(Make America Great Again) hat. We all know that was former president Trump's motto. Furthermore, Ye was seen in the presidential office hugging Trump.
So, Boosie nor Jaden should be surprised. Are you surprised that Candace Owens jumped on the bandwagon? I digress. Be that as it may, Ye is facing some backlash.
Not to mention, he and Candace Owens, pairing up. One thing is for certain, Ye knows how to ruffle feathers. Just ask Boosie and Jaden.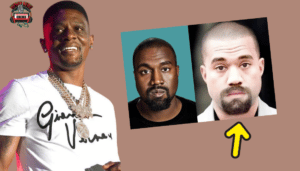 Hip Hop News Uncensored. It's the Leader in Hip Hop content on YouTube