Fighter Gervonta Davis Released from Jail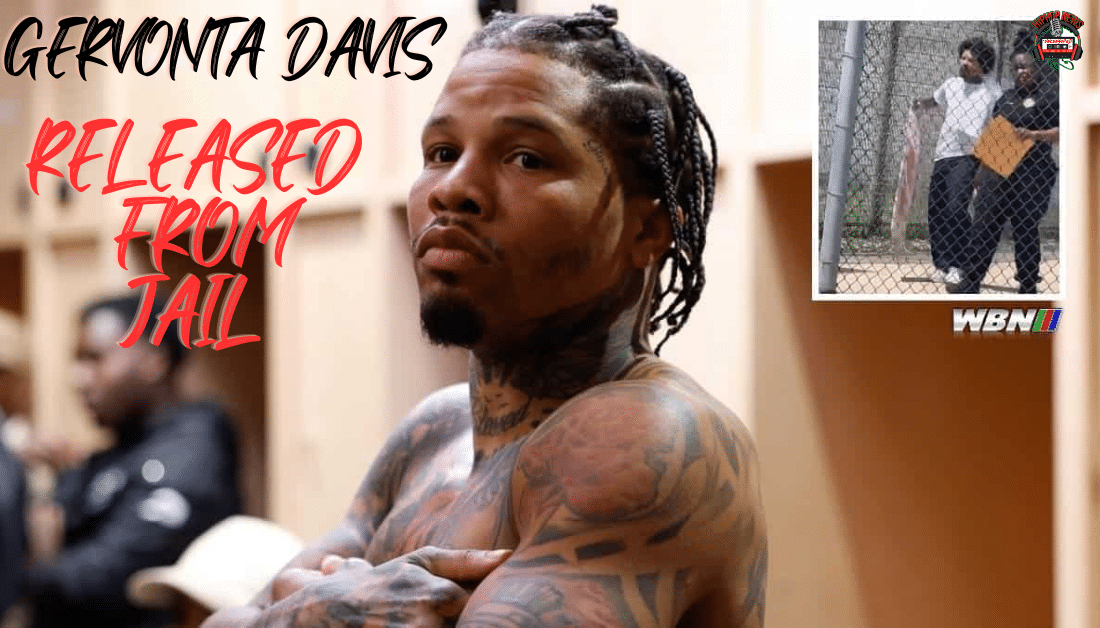 Fighter Gervonta Davis Released from Jail. The boxing star has been released from jail after serving time for a parole violation. The athlete's freedom has finally been restored following a turbulent period that saw him facing legal consequences for violating the terms of his parole. Davis, known for his exceptional skills and quick strikes inside the ring, now has the opportunity to rebuild his life and reclaim his position in the boxing world.
Gervonta Davis Released from Jail: Parole Violation Concludes
Fighter Gervonta Davis Released from Jail.
Following a period of uncertainty, fans of Gervonta Davis can sigh relief.
as the boxing star has been released from jail.
A Maryland Department of Corrections public safety officer gave the news.
According to ESPN, Davis found himself in legal trouble after violating the terms of his parole.
This unfortunate incident interrupted what was expected to be a promising career for the talented athlete.
The parole violation stemmed from an alleged 2020 hit-an-run car crash.
He was accused of running a red light and slamming into a Toyota.
After allegedly fleeing the scene, Davis was in serious trouble.
But Davis reached a plea agreement with prosecutors and was on probation.
However, Davis recently violated his probation by violating the terms of his probation.
The young boxer has been freed after serving 44 days behind bars, as stated by TMZ.
The Hip Hop News Uncensored. It's the Leader in Hip Hop content on YouTube.
Boxing Star's Freedom Restored After Parole Violation
Gervonta Davis hailed for his incredible speed, agility, and knockout power, can now put the parole violation behind him.
The incident had temporarily disrupted the rising star's career, casting doubts on his future in the sport.
Nonetheless, Davis has demonstrated resilience and determination throughout his career.
And his release from jail allows him to reignite his passion for boxing.
Davis has always been a crowd favorite, captivating audiences with his impressive performances and stunning victories.
Boxing fans worldwide eagerly await Davis's return to the ring, eager to witness his electrifying moves again.
Gervonta Davis's release from jail following a parole violation marks a turning point in his career.
While the incident undoubtedly caused setbacks, Davis now has the chance to learn from his mistakes and come back stronger.
With his undeniable talent, determination, and a supportive fan base,
Davis will likely rise above this setback and reaffirm his position as one of boxing's most exciting stars.