Ar-Ab Affliate General Reezy Killed In North Philly!!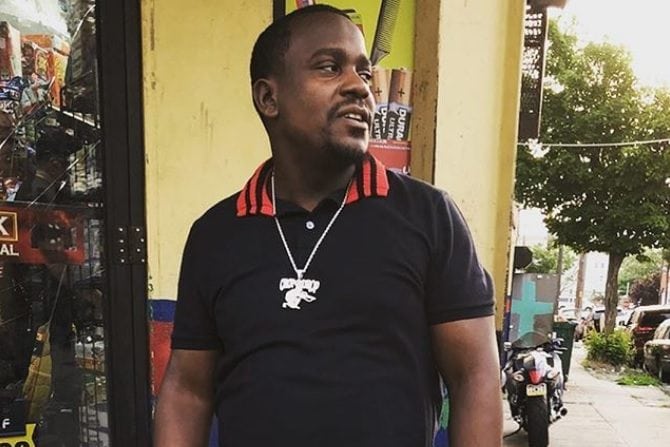 On the Uncensored Truth Podcast host O"God and Sam Ant discussion was on the tragic shooting of Philly rapper General Reezy. Reports from ABC News say that a drive -by shooting in North Philadelphia left four people injured and 2 people dead. The woman whose name was Niesha Cooper was pronounced dead at Temple Hospital. The man who was also killed was a local rap artist 32 – year – old Averill Davenport aka General Reezy. He was pronounced dead at the hospital from a gun shot wound to the chest. The shooting happened around 9:50 pm Wednesday at 12th and Huntingdon streets.
Reports from the media outlets are saying that this shooting was possibly a retaliation from the killing of a 17 – year – old  Quasear Burley on 12th and Cambria streets which occurred last week. Also, the weapon used in the fatal shooting was said to be a AK -47.
General Reezy rap style has the famous Philly flavor
Davenport was born and raised in Philadelphia. He was a local underground rapper with the Philly style. His hard tough rap lyrics depicted life on the streets of Philly.   Davenport's official video, Go Hard, can be viewed on YouTube. It is so tragic that this brother will not get to realize his dreams.
Ar – Ab and Meek Mill went on social media
Abdul West aka Ar-Ab was an associate of the slain rapper. Ar-Ab is also known for his Philly style. Ar -Ab started as a battle rapper and went on to become a member of Cassidy's Larsiny Family, appearing as a featured artist on his mixtapes throughout 2007. In 2008 Ar- Ab debuted his mixtape, Welcome to Trap Street. Ar- Ab was allegedly going to sign with Birdman on his record label. Ar-Ab went on social media to give his condolences to his friend.
AR-AB reacted to the news on Instagram, writing, "They Killed My Friend/Brother. 1 Of Da Realest N*ggaz I Ever Been Around. #PipReezy @general_reezy My Condolence Go's Out To Ur Family For Having To Go Thru This Again #PipBulletHead."
Meek Mill was also an affiliate of slain rapper Reezy. Meek Mill who is one of Philly's favorite native sons took to his twitter account to give his condolences.
meekmillDamn dawg RIP @general_reezyit's really fucked up in philly! U had potential man #KKK KINGS KILLING KINGS
Rest In Peace, Young King!!!
For more Hip Hop Entertainment News go to our YouTube channel, Hip Hop News Uncensored