Keefe D. is Now a Suspect In Tupac's Murder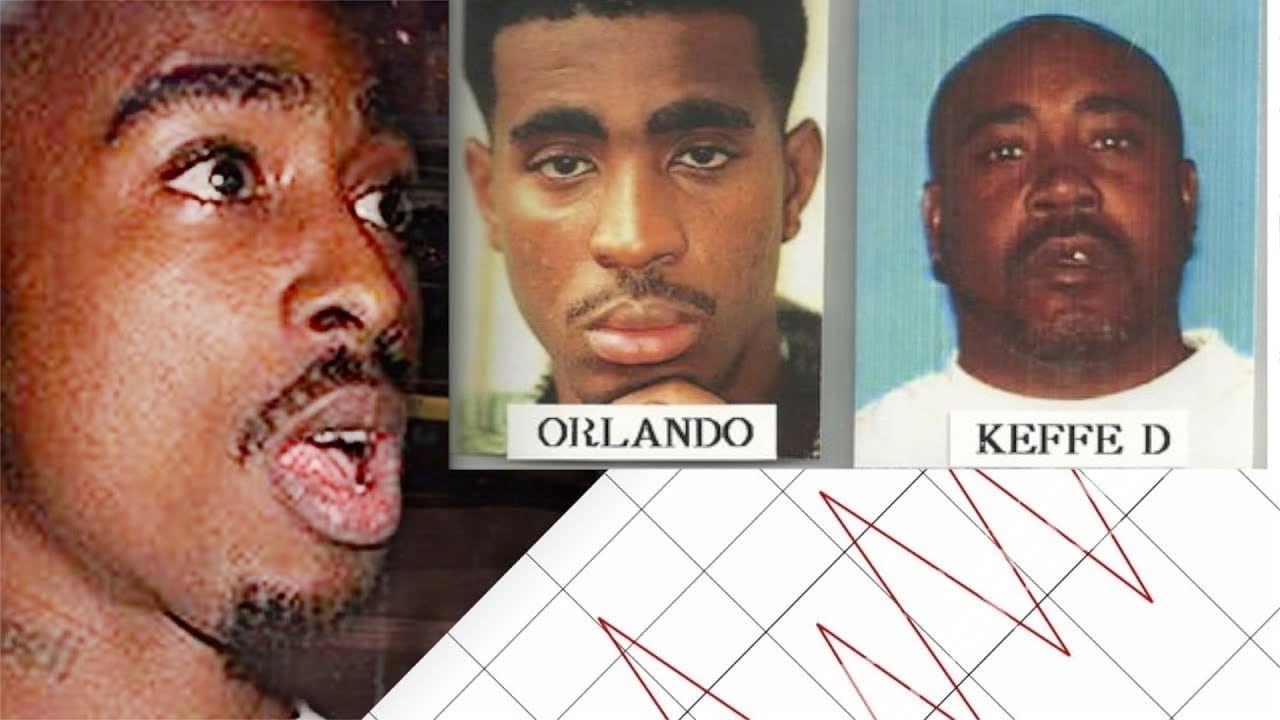 There have been many rumors and theories on who killed rap legend, Tupac Shakur. However, there have never been any arrest. Now, a former supposed kingpin from Compton, Keefe D. Davis, has admitted to his alleged involvement in Shakur's death. Shakur was fatally gunned down in Las Vegas, on Sept. 7, 1996. Tupac was hospitalized and died six days later, on Sept. 13,1996.
On the night of the shooting Shakur was with Suge Knight the CEO of Death Row Records watching a Mike Tyson fight at the MGM Grand hotel. There was as struggle between Shakur and a alleged member of a Crips gang. Shakur who allegedly was involved with the rival Bloods gang and members of his entourage jumped in the fight.
After the fight Shakur and Knight got into a car and speed away. At a red light a man emerged from a white Cadillac and fired 13 shots. Shakur was hit in the hand, pelvis and chest.

Why is the Compton Kingpin speaking out now?
A former Compton drug kingpin turned rapper named Keffe D (Duane Keith Davis) is dying of cancer. He wants to come clean, he says, and he may have done it in an interview for the upcoming USA documentary,  Unsolved: The Murders of Tupac and The Notorious B.I.G. 

Davis admitted that he was riding in the car with the man who killed Shakur, however, he still has not identified the shooter. Davis would only say that, the shots came from the back of the car where his nephew Orlando Anderson was sitting. Orlando is now deceased so there is no way to find out if in fact Anderson was the shooter.
Davis stated, "after my cancer diagnosis I have nothing to lose." According to Davis he is the only one left who can tell the story about who killed Shakur. The executive producer, Kyle Long of the documentary about Shakur's death believes that Davis was offered immunity by task force agents.  Long is outraged that Davis is not behind bars.
Tupac Shakur is a rap legend
There have only been  a few rap artist to leave their mark on Hip Hop music and culture. There is no doubt that Shakur was very influential in aspiring young people. Tupac was a catalyst for change for his generation. He understood the fight that blacks have endured in America. Although, many did not agree with Shakur's gangsta rap style you could not deny that his fans loved him. Shakur was controversial, outspoken and very revolutionary in his style and delivery. Shakur was not afraid to rap about his experiences in the hood, he rapped about injustice. There are some that believe Shakur was killed because he was so outspoken. After 20 years, people are still infatuated by his life and death.
Will the truth finally be revealed? Does Davis have the key to resolve the mystery of Shakur's death. It does appear that Davis may have some insight. However, will anyone pay for the death of this hip hop legend?
For more Hip Hop Entertainment News go to our YouTube channel, Hip Hop News Uncensored