50 Cent Sues HipHopDX For Publishing Fake News!!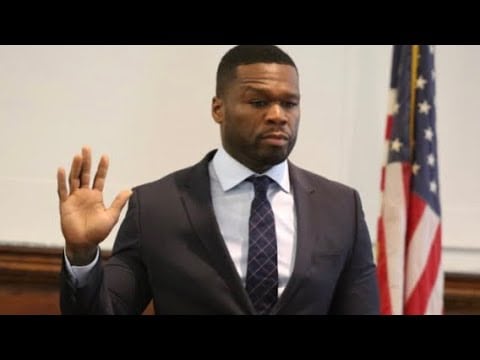 According to court documents obtained by, The Blast, Curtis Jackson aka 50 Cent claims the website HipHopDX used a photo of him, which was taken from his instagram account, alongside an article about him and Bellator MMA , suggesting that 50 has sold his famous hash tag catch phrase theme, Get the Strap. 50 called the  website out for promoting , fake news, copyright infringement  and told Justin Ivey to go check his facts. 50 threatened to sue the HipHopDX for using a picture that he owned without his consent. We all are aware that you can be sued  if you don't have the permission to use other people's photo's, material, and music.
Why Did 50 create the Get The Strap Theme
Earlier this year, 50 allegedly made a threat to  a NYPD Deputy Inspector Emmanuel Gonzalez. In a report by, Page Six, 50 was made comments about a situation that occurred at a popular hip hop club (Love & Lust) where supposedly, Gonzalez was shaking down, a term used to harass someone by bullying them. Allegedly, Gonzalez was making the owner of the club give him free round – trip tickets to Puerto Rico and other lavish gifts.
50 made remarks on his instagram suggesting that Gonzalez should, Get the Strap. In street language getting the strap means getting a gun (strap) so obviously, the NYPD was alerted and they filed a formal complaint against him. The charges filed against 50 are Aggravated Harassment. However, 50 representatives are filing a counter suit suggesting that 50 uses this catch phrase repeatedly as a playful jibe. 50 representative, Amanda K. Ruisi said, the catch phrase is used to punctuated absurd and outrageous situations but in no way implicates 50.
The Hip Hop  club owner is suing the NYPD
Imran Jairam the Hip Hop night club is suing the NYPD for $125 million over his claim that Inspector Gonzalez has unfairly targeted his club for inspections in order to squeeze him for perks. Once again, 50 took to social media stating, they are trying to shut him down, referring to this favorite club owner of Love & Lust.  50 has more than 18.1 million followers and many responded to 50 by creating a fire storm on social media for a call to arms against Gonzalez. Gonzalez in return filed the complaint against 50 for Aggravated Harassment. Gonzalez stated, he is annoyed and fears for his safety.
Get The Strap is making money for 50
Once again, 50 makes money hand over fist, so to speak. The catch phrase hash tag, Get The Strap, has it's own identity. 50 filed for a federal patent and trademark so that he can sell t shirts and hat with the famous hash tag. While 50 admits that he does not promote violence in any form he will not stop promoting his now famous theme. 50 Cent should be labeled King of Controversy, just check out all of the stories of 50 Cent trolling on our YouTube channel and website.
For more Hip Hop Entertainment News go to our YouTube channel, Hip Hop News Uncensored