J Prince Faces Accusations About Takeoff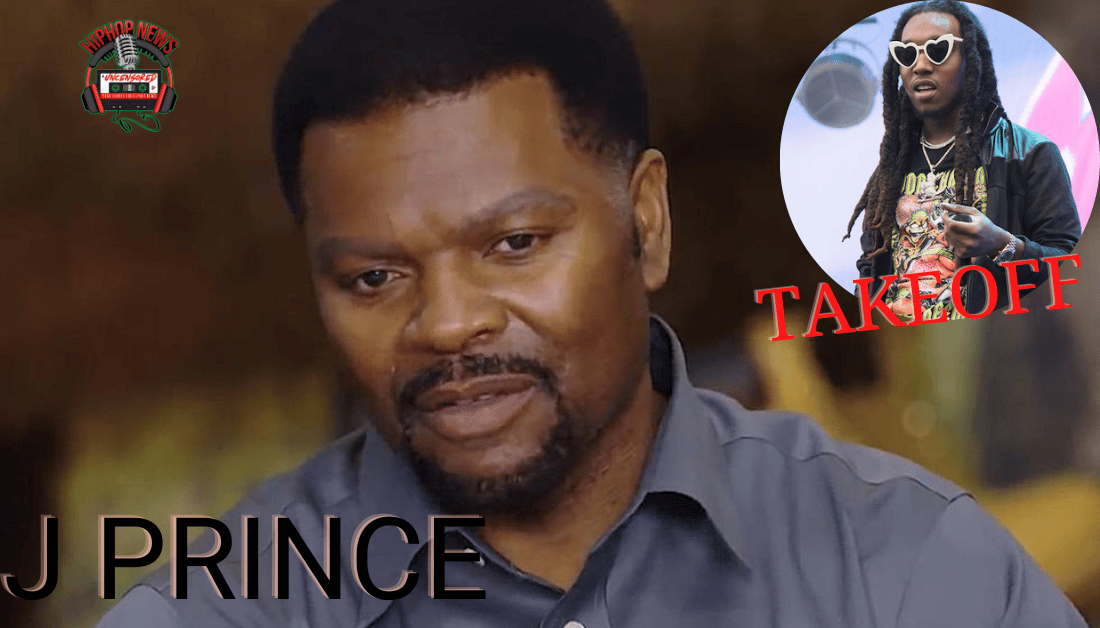 J Prince Faces Accusations About Takeoff. The death of rapper Takeoff was a tragedy. His alleged suspect was arrested. Some think J Prince had something to do with his death.
The Rap-A-Lot Founder Addresses His Accusers
J Prince Faces Accusations About Takeoff. There was a video where Prince allegedly was at the crime scene. From that point on social media users started accusing him. At the time, Prince claimed his innocence.
It was not enough. But people on social media did not buy it. In fact, they continue to suggest Prince was involved. So much so, Prince went on Livestream to confront the accusations.
Meanwhile, suspect Patrick Clark's bail was set for $2 million.  Furthermore, Prince declares his love for Kirshnick's "Takeoff" Ball. Having said this, Prince states he will not be disrespected.
Also, the video of J Prince sums up his thoughts about the haters, as Hot New Hip Hop reported. Hopefully, after Prince addresses haters the controversy will cease. However, I doubt it.
Some people love controversy. Nevertheless, we will keep you posted on any new developments. On another note, Patrick Clark, Takeoff's suspected killer denies he was the shooter.
Now, he fighting for his freedom. Authorities believe Clark was trying to flee. Especially since he was found with a large amount of money. Not to mention, he had a ticket to Mexico in his possession.
It remains to be seen whether Clark can prove his innocence. Therefore, we will watch and wait for the outcome.
Check out the video above for more details.
Hip Hop News Uncensored. It's the Leader in Hip Hop content on YouTube