Fat Joe Challenges Young Rappers To Stop Flashing Money On Social Media!!!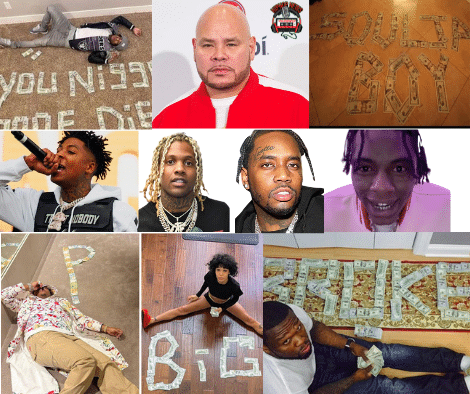 There is a new trend sweeping social media. Particularly, on Instagram. Almost everyone from NBA YoungBoy, Lil Durk, 50 Cent, and Future are sending money messages in writing.
Will Rappers Listen To Fat Joe's Request: Stop Self-Snitching?
When will rappers learn that their behavior on social media will catch up to them? Why would you take photos with large amounts of money? Why is it so necessary to show your fans how much money you have?
When did rappers become followers instead of leaders? While the country going through a pandemic, some rappers are writing foolish messages with money. Having given my two cents, here is what rapper Fat Joe said on Instagram, as reported by Hip Hop DX,
"These people, when they get caught, they ask themselves, 'Damn man, how did [I get caught]?' You told on yourself!" Joe said. "You haven't had a legit job in your life, you writing your name with mountains of money — fuck is wrong with you?!
If the IRS is watching, as Nick Cannon mentioned in the caption with Fat Joe, some rappers are going down. And, I can agree with both Fat Joe and Nick Cannon.
That is why Fat Joe is challenging young rappers to stop putting their business on social media. Especially, as it relates to showing wads of money. Also, rappers must realize that the Feds are always sitting and watching for an opportunity to take them down.
How naive can you be? Haven't they all learned that you can be snared by your words and actions? Additionally, Fat Joe provides an example. He never shares how much money he has on social media. Not that he has anything to hide.
It is the principle behind his words. The IRS can audit at any time. Because you are saying one thing on your taxes. But posting mounds of money on "The Gram." To top it off, other rappers are following the trend, spreading money on a carpet or stairs with messages written in money. And, then each one in the money challenge wants credit for starting the trend. Really?
It would behoove you young rappers to take heed to Fat Joe's challenge. A better idea would be instead of flashing cash on social media give it to charity. Just a suggestion.
View this post on Instagram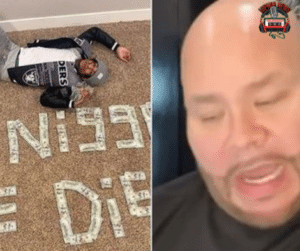 For more Hip Hop Entertainment  News, check us out at Hip Hop News Uncensored. It's the leader in Hip Hop YouTube Commentary.