Comedian Luenell Blasts Rapper Kodak Black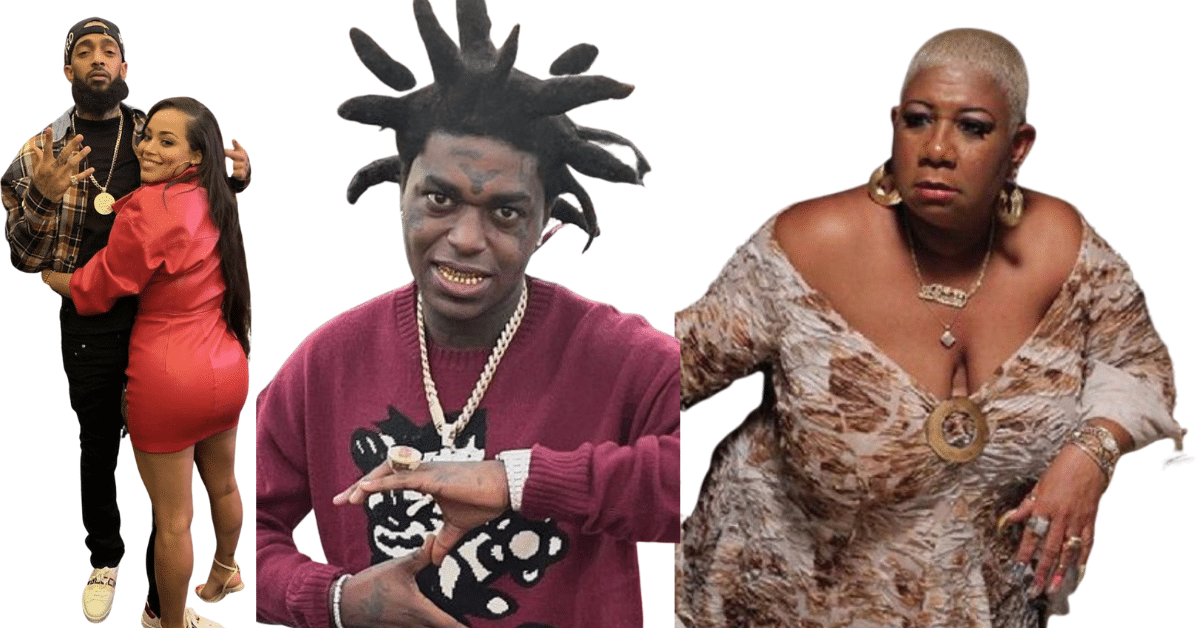 Lunell Sets The Record Straight About Hip Hop
Comedian Luenell blasts rapper Kodak Black. The comedian spoke with hosts O'God and SamAnt. And, she did not hold back with her commentary on Kodak. Also, Luenell spoke about her idea of what hip-hop should be about.
It was obvious Luenell has an issue with Kodak. The reason is after our beloved Ermias" Nipsey Hussle" Asghedom was murdered Kodak tried to get with Lauren London. Lauren was Nipsey's fiance and mother of his only son.
But that did not stop Kodak from making a pass at Lauren on social media. Many people in the hip-hop community took issue with Kodak. And, Luenell spoke out about it.
Luenell hit hard with her comments on Kodak. And, rightfully so. The young Miami rapper was out of line. To refresh your memory, Kodak went on to his Instagram Live and outwardly flirted with Lauren, as reported by USA Today.
Obviously, Luenell took offense to what Kodak did on social media. Well, she fired another shot at Kodak during her interview. This time she made a reference to Kodak being shot in Los Angeles during Superbowl weekend.
Her criticism of Kodak was understandable. Not only, but also, as Luenell was making her points about the Miami rapper she address hip hop. Keep in mind, Luenell is not the only one who believes hip-hop has become very violent.
Those of us who have been hip-hop heads since the beginning share her sentiments. Especially, because hip-hop no longer celebrates or promotes positivity. Instead, we see too many images of women twerking and darn near naked.
Not to mention, the promotion of gun violence and flashing money in videos. As Luenell mentioned in her interview, you would never see hip-hop veterans such as KRS -One, and Chuck D promote violence.
In reality, Luenell hit the nail on the head. Today's rappers need to be more mindful of how they represent our culture. Wouldn't you say?
Check out the video above for more details
Hip Hop News Uncensored. It's the Leader in Hip Hop content on YouTube