CEO Of I Am More Explains How To Empower Youth!!!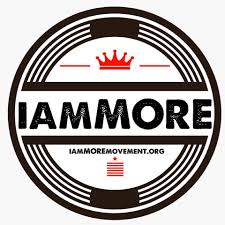 CEO of I Am More explains how to empower youth. Mike Forest of I Am More Movement was a guest on The Uncensored Truth Podcast. The I Am More movement helps to motivate and encourage young adults to reach their full potential. Mike has been very instrumental in changing the lives of today's youth.
Who is Mike Forest?
Michael Forest Jr. is the CEO of I Am More. Mike was born in Camden but later relocated to Mays Landing, NJ.During his high school years Mike excelled in football. He attended Western Connecticut State University. Mike has worked with young adults in the Alternative program in high school. Also, Mike was a Violence Prevention Specialist in Atlantic City High School; he  is currently a counselor and mentor at Atlantic Cape Community College and has his masters in Social Work. Mike founded I Am More movement Inc. Mike is a man of God, husband, father and mentor to young adults.
What is I Am More Movement?
The I Am More Movement was established because of the lack of mentorship and compassion for the young adults in today's society. We focus on creating positive environments for the younger generation. Housing, music and mentorship are the tools we use to create an impact in surrounding communities, according to iammoremovement.org.
What programs do I Am More Movement provide?
There are three very valuable programs that I Am More provides. The housing program provides life skills for those who live in impoverished communities.The life skills help navigate young people away from drugs, abuse, violence, gangs and other negative influences in the community.
The mentorship program seeks to encourage fathers and mothers to maintain an active role in their sons and daughters lives by encouraging and uplifting each child. The idea is to supply love, support and guidance. This is accomplished through higher education, musical concerts, and online mentorship. Also, our music program teaches our youth to listen to more positive hip hop music opposed to denigrating lyrics.
Overall, I Am More seeks to work within the construct of the community to provide resources for empowerment and uplifting today's youth.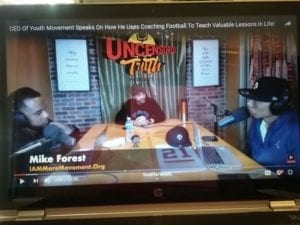 Check out the video above for more details
For more Hip Hop Entertainment News check us out at Hip Hop News Uncensored. It's the best YouTube channel for Hip Hop.