Kodak Black And Floyd Mayweather Refuse To Boycott Gucci!!!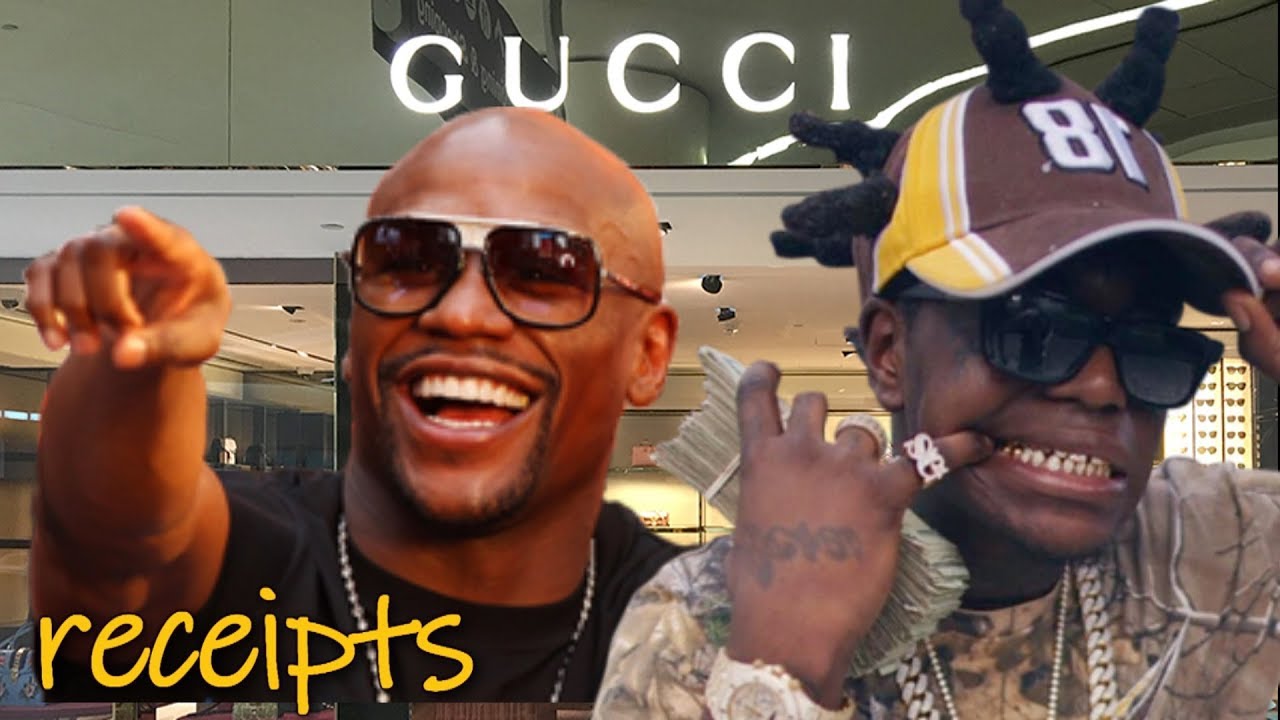 Kodak Black and Floyd Mayweather refuse to boycott Gucci. It sounds like Kodak does not see the need to boycott. And, Mayweather sounds like he could care less about anyone other than himself. Do they both have the right to disregard the blackface sweater ad by Gucci?
Should we all join the boycott of Gucci or not?
Kodak does have a point albeit misconstrued, according to Complex. Is is a matter of Kodak not being educating about the history of Blackface? Or is he just voicing his opinion? Either way, there seems to be some kind of disconnect. Here is some of what Kodak had to say:
"See my little Gucci clothes that I bought? And I'ma wear it…I'm black, right? And I'm thug to the bone, right? And I fuck with white people, right? But sometimes black people do be reaching for like no reason. Just be reaching,"Kodak began."Them people ain't do nothing-them people ain't say nothing bout no racist shit. Them people just had a little ski mask – there's all kinds of ski masks in the world."
What Did Floyd Mayweather Have to say?
On the other hand, Mayweather just sounds ridiculous, to say the least. It is not about your independence, Mayweather. It is about using your platform to support your community. Apparently, Mayweather is on the team of me, according to TMZ. And, he sounds like he is a little salty about people not supporting his "Money Team", really? Instead he goes on a shopping spree in the Gucci store. Here is some of what Mayweather had to say:
"I'm not no follower, I do what the f*ck I wanna do" Floyd told us. When we told Floyd that stars like T I and Spike Lee would be upset with him, Floyd laughed. "You said they're gonna be upset with me? I love it, I love it. See, the thing is this, I live for myself. I do what I want to do." I'm not a follower," Floyd Mayweather added…"You know when everybody else they say, 'Everybody gonna boycott? I say guess what, this boy gonna get on a yacht and live life."

"We all know racism still exists, but that's not gonna stop my drive. I've got friends from all walks of life and to me of course, black lives matter first…but my thing is this, I'm gonna continue to go out there live life and be happy." He added, "Half of the people that's on social media saying, 'Don't wear this, don't wear that, 'I ain't never seen none of them supporting The Money Team."
Well, there you have it. Both Kodak and Mayweather seem to not be  bothered by the boycott of Gucci. Do they have the right not to support the boycott or not? What do you all think????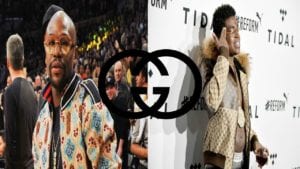 Check out the video above for more details
For more Hip Hop Entertainment News check us out at Hip Hop News Uncensored. It's the best YouTube channel for Hip Hop.