Cardi B Injured After Altercation With Nicki Minaj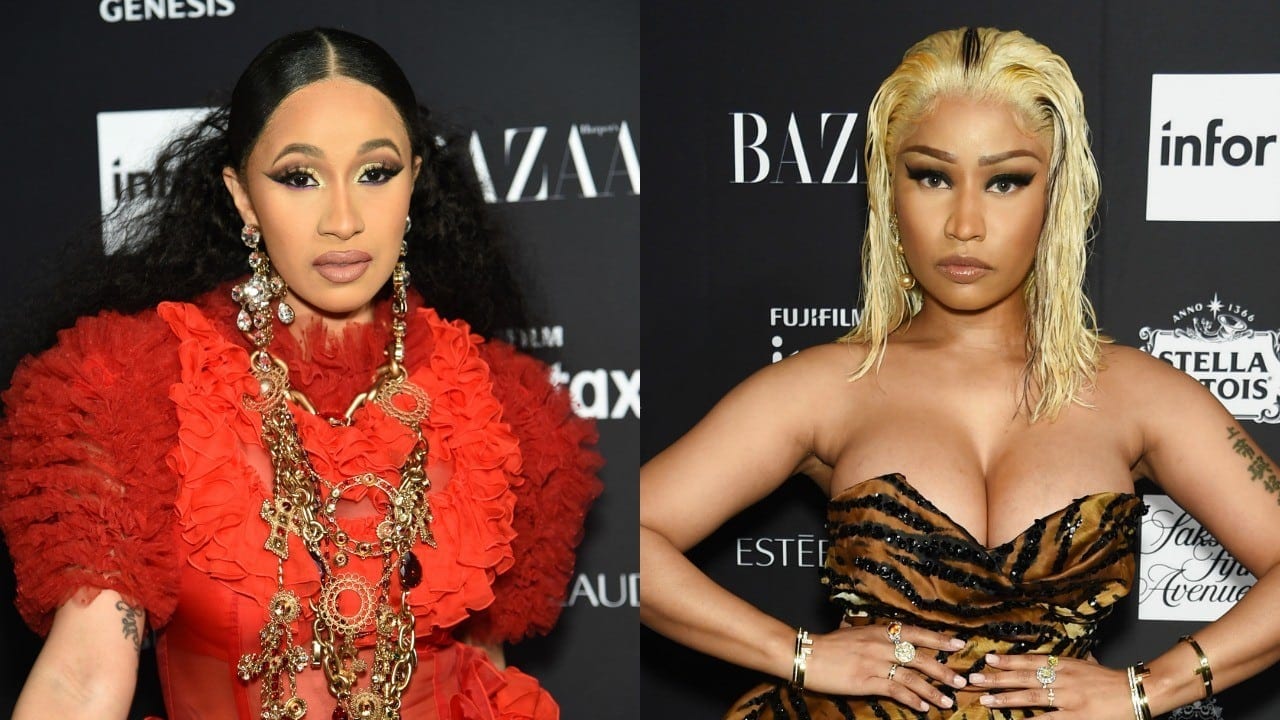 The feud between Cardi an Nicki became physical at Harper' Bazaar Icons party.  Cardi was injured during the scuffle. Both of the popular female rappers were at a event during New York Fashion Week. Allegedly, an altercation between the two took place on a second floor balcony.
The feud that never was between Cardi and Nicki
These two famous female rappers have never owned up to there feud. However, it is apparent that there has been bad blood between the two. Obviously, it came to a head during an event during New York Fashion Week event.
Is the feud between Cardi and Nicki because time has come for Nicki to relinquish her reign? For a decade or more Nicki has dominated the female rap game. But here comes female rapper Cardi B on her heels. Cardi has become one of the most well liked female rappers in the game today.
Cardi B came onto the rap scene in 2017 with a big hit song Bodak Yellow. Cardi's song became the number one solo song from a female rapper since music great Lauryn Hill. She then followed up with Finesse which was a collaboration with famous singer Bruno Mars, according to W Magazine.
If there was no beef between Cardi and Nicki why did Nicki do a diss track with this verse:
Lil Bitch I heard these labels tryna make another me. Everything you getting little hoe is cause of me."
It appears that Nicki was throwing shade at Cardi even though her beef was with female rapper Remy Ma. Nicki supposedly said she had written the verse months beforehand. Then Cardi answered back with a verse on G-Eazy remix:
"My career takin off. These hoes jogging in place. Swear these hoes run they mouth. How these hoes out of shape? Can you stop with all the subs? Bitch I ain't Jared. "
Once again each of the female rappers said they were not talking about each other. Well, we now know they did not speak truth.
If Cardi and Nicki don't have beef what happened last night?
What happened last night to make Cardi lunge after Nicki may be due to a comment Nicki made about Cardi's daughter. Kulture Kiari. Cardi believes that Nicki is trying to sabotage her career. Also, Cardi feels that Nicki spoke badly about her daughter.
The fight scene took place on a second floor balcony. All of a sudden there was a big commotion and everyone didn't know what was going on said a source from People Magazine.  Cardi was escorted out of the event. Cardi was seen with her shoes off of her feet and her dress was torn. Apparently, Cardi threw a shoe at Nicki and hurled some insults her way. Cardi had a huge lump on her forehead.
Cardi went on social media after the fight. Here is some of what she said:
" I've let a lot of s-slide! I let you sneak diss me. I let you lie on me. I let you attempt to stop my bags, f-up the way I eat! You've threaten other artists in the industry, told them if they work with me you'll stop f–with them!! I let you talk big s- about me!!"
So far, Nicki has not responded about the fight. Obviously, Cardi is tired of the insult and alleged threats by Nicki. There were no arrest made last night but you never know. One thing is for sure, this feud is far from over.
For more Hip Hop Entertainment Beef go to our YouTube channel, Hip Hop News Uncensored