Joe Budden Totally Destroys Eminem With This New Diss?!?!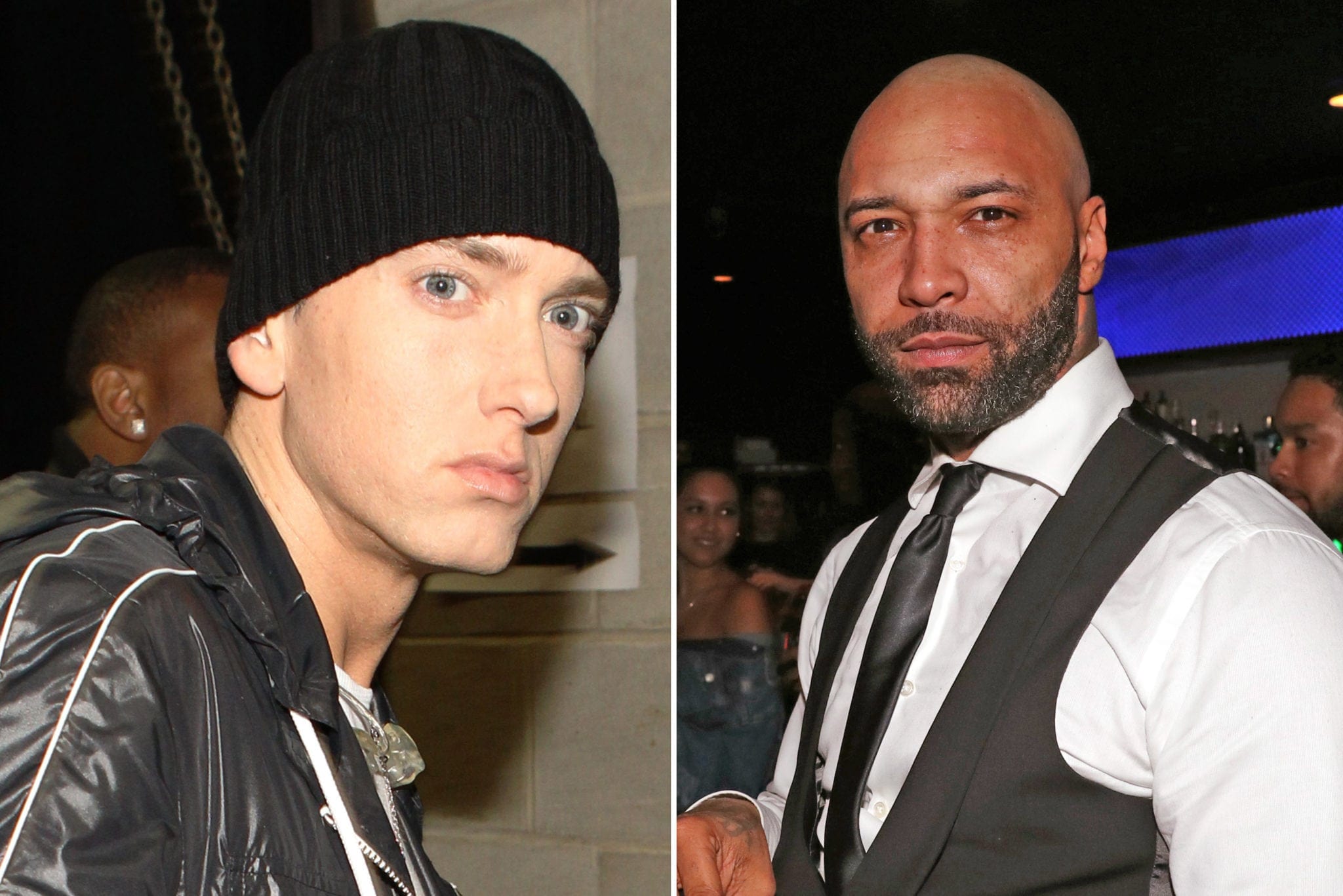 On the Uncensored Truth Podcast host O"God and Sam Ant discussion was on Joe Budden and how he totally dissed Eminem. In an earlier story we talked about Eminem totally disrespecting Joe Budden on his new song Kamikaze.
Eminem disses Joe Budden on Kamikaze track
Apparently, rapper Marshall Mathews better known as Eminem went in hard with his new album Kamikaze. Eminem fans have been waiting for him to put out something with his signature sound. Eminem did not disappoint.
It was apparent that Eminem had it in for Podcast host Joe Budden.  The song Ringer was absolutely fire. He didn't appear to even take a deep breath as he spit some really crazy bars. Here is what Eminem said about Budden:
"Somebody tell Budden before I snap he better fasten it or have his body baggage zipped, the closest thing he's had to hits is smackin' bitches, And don't make me have to give it back"
Joe Budden spoke truth Eminem is no match for him
Budden responds with some very truth facts about why Eminem could not rock the mic. In fact, Budden feels he would completely destroy Eminem lyrically. Is Budden agreeing to a battle between he and Eminem? It does sound like Budden is ready to pick up the mic just for Eminem. Here is some of what Budden has to say:
"Let me tell you what Joe Budden has thought this whole time, I have been bigger than you this entire decade. Can't say that back then, but in my rapper brain, I'm a content n**ga, you got to say something. You have not said anything for the better part of a whole f**king decade. You have rhythm a bunch of words.
Wow, enough said. Budden was not holding back anything at all. He let Eminem have it with both barrels. Can't wait to see whether Eminem continues with the war of wars.
For more Hip Hop Music News go to our YouTube channel, Hip Hop News Uncensored