Tasha K Can't Pay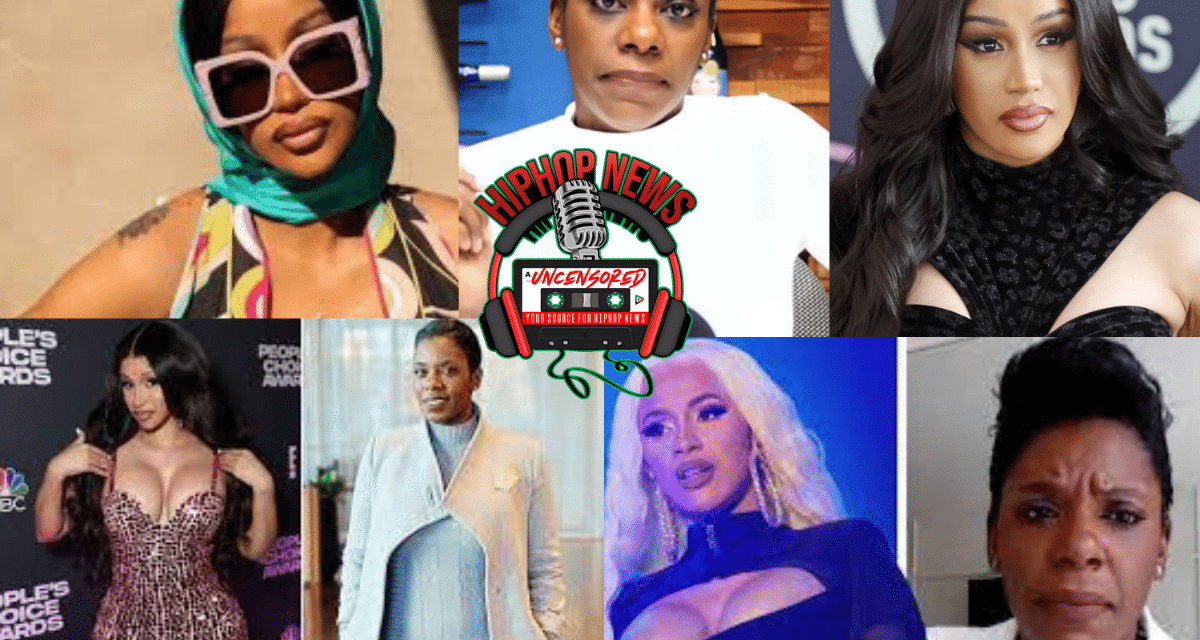 The "Bodak Yellow" rapper's defamation lawsuit against YouTuber Latasha Kebe, aka "Tasha K", was ultimately successful in forcing Kebe to pay over $4 million in damages. Her current position is that she lacks the necessary funds to pay cardi B what she owes her.
"I ain't Got It" – Tasha K
"I ain't got it," Tasha K said frankly to a pair of social media personalities. "Listen, I ain't got it. Don't ask me for no money. I ain't got it. But listen, we have business things in place that takes care of things like this."
Tasha K May Be Covered By Insurance That Will pay Cardi B Instead
By this Tasha K was implying perhaps insurance that covers things like this for her business. She said that she does not intend to pay Cardi B the hefty sum because the case is now headed to an appeals court. She hopes that the sum of money will be lessened via the appellate court decision.
"That's what the appellate court's for," she said. "Who's tryna pay $4 million?"
Cardi B got word of Tasha K's comments and responded on Twitter.
Cardi B Responds To Tasha K's "I Ain't Got It" Statement
"Think [it's] a game but trust imma come for everything," wrote Cardi B.
The Bronx native also shared a clip of Rihanna's "Bitch Better Have My Money" music video, writing, "BBHMM."
The "Up" rapper later deleted the tweet saying, "My music reps just call[ed] me to take it down. I can't never have fun."
Tasha K Admitted Under Oath That She Knowingly Lied on Cardi B
A federal jury sided with the wife, mogul and mother Cardi B last month deciding that Tasha K was guilty of defamation and two other illegal acts. The YouTuber admitted under oath that she made false allegations about the "Red Barz" emcee in an effort to exalt her own platform which would be defined by other social media users as "chasing clout". Tasha K was ordered to pay Cardi B nearly $4.1 million, NBC News reports.
Tasha K Hopes An appellate Court Will Lessen What She Has To pay
Her trial revealed that Kebe's false claims had taken a serious toll on her mental health, including making her "extremely suicidal" and forcing her to seek medical treatment.
"During this trial, all of you have learned about the darkest time in my life," she said in a statement following her victory. "That moment in time was fueled by the vile, disgusting and completely false narratives that were repeatedly and relentlessly being shared online."
"I thought I would never be heard or vindicated and I felt completely helpless and vulnerable," said the successful rapper, adding to that statement that winning brings her "great happiness."