Music Producer Jermaine Dupri Is Now In The Ice Cream Business!!!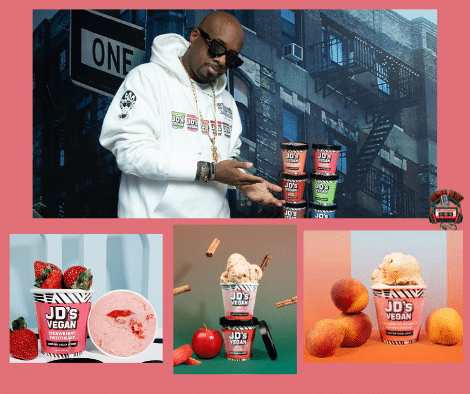 Jermaine Dupri has a new vegan ice cream line. The vegan ice cream will be sold at Walmart. The vegan ice cream is available in over 700 stores nationwide.
JD's Ice Cream Celebrates His Atlanta Roots
Jermaine has been a vegan for over 20 years. So, it makes perfect sense to create a product that celebrates his eating style. Especially since, many people in the United States are vegans, as well. Some of the flavors of his coconut cream-based ice cream/sherbert are, Atlanta Peach Cobler, Apple Butter, Strawberry Sweetheart, Key Lime Pie, Chocolate My Way, and (404) Cookies & Cream.
Originally, Jermaine partnered with Walmart. However, the vegan ice cream/frozen yogurt is being sold at other markets, as reported by Essence. In an Instagram post, Jermaine is pictured with a new ice cream brand.
Jermaine saw a need for vegan desserts. Therefore, he decided to create a non-GMO frozen treat vegans' can enjoy. Also, Jermaine's ice cream is very affordable. Not to mention, it is accessible to anyone. A lot of vegan products are sold in whole food stores. So, people may not have access to get vegan products. Of course, some of the major markets sell vegan products. However, there is often a limited amount sold.
This is t the first time Jermaine has embarked on such a great idea. As one of the legendary music producers and writers of all time, Jermaine has produced some great talent. In fact, Jermaine was responsible for the careers of Kriss Kross, Xscape, Da Brat, Bow-Wow, Usher, and Jagged Edge. Not to mention, Jermaine started as a breakdancer for the rap group Whodini, as reported by Georgia Encyclopedia.
So, you can see that Jermaine is an innovator. Which does not surprise me that he would venture into other avenues. I don't know about you but I will be trying out some of those flavors of frozen yogurt.
View this post on Instagram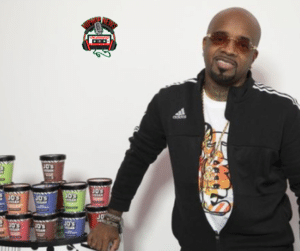 For more Hip Hop Business Music News, check us out at Hip Hop News Uncensored. It's the leader in Hip Hop YouTube Commentary.