Awake the Rapper Named In Highland Park Shooting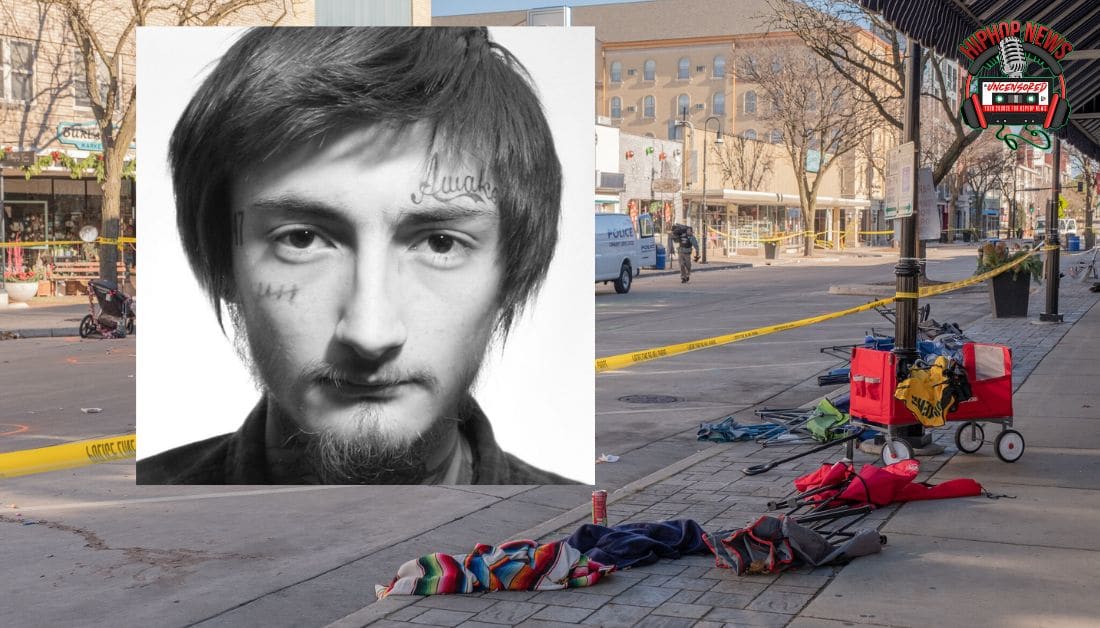 Awake The Rapper is named as a suspect in the horrible shooting rampage on Independence Day. It's another senseless shooting.
Awake The Rapper Apprehended In Wake Of Chicago Mass Shooting
Awake The Rapper (real name Robert Eugene Crimo, III) is identified as a "person of interest" in the Chicago mass shooting that killed 7 people.
Additionally, at least 38 other people are injured.
The shooting occurred in Highland Park, a suburb of Chicago, and it sent folks, including children fleeing for their lives.
Described as a 'hip hop phenom" by IMDb, the 21-year-old allegedly attacked parade-goers on July 4th at 10:14 a.m.
The parade was 15-minutes in when round after round was fired down from a rooftop.
Firing from a high-powered rifle, the potential suspect reportedly dressed in women's clothes to fade into the crowd.
About eight hours later, at 6:30 p.m. Crimo was apprehended by law enforcement following a short pursuit.
According to Highland Park Police Chief Lou Jogmen, the suspect was taken into custody "without incident".
So Who Is Robert Crimo?
Back in February, 2016, Robert Crimo dropped his first hit song, By The Pond.
While the track amassing more than 3 million streams, later that year it was completely removed from stores and streaming services.
Apparently, without a specified reason.
However, by the end of 2017, Crimo dropped a successful mixtape, 'messages'.
Among the many hits from that effort, 'out.of.this.world', and 'K.I.A.'
According to Spotify, the rapper had a following of more than 100,000 monthly listeners.
In his music videos, Awake The Rapper depicts mass shootings and people shot by police.
In fact, just a week before the shooting, the musician posted a video of a beheading.
However, his account is no longer available.
Also, Crimo had a Discord server, which was also shut down after the shooting.
But some of his songs are still available on various websites, due his large cult following.
Multiple people expressed their anger and shock, including President Joe Biden, and VP Kamala Harris.
Prayers are always in need, and more is required to cease these senseless shootings.
Stop The Violence!
Hip Hop News Uncensored. It's the Leader in Hip Hop content on YouTube!