Raekwon Ice Cream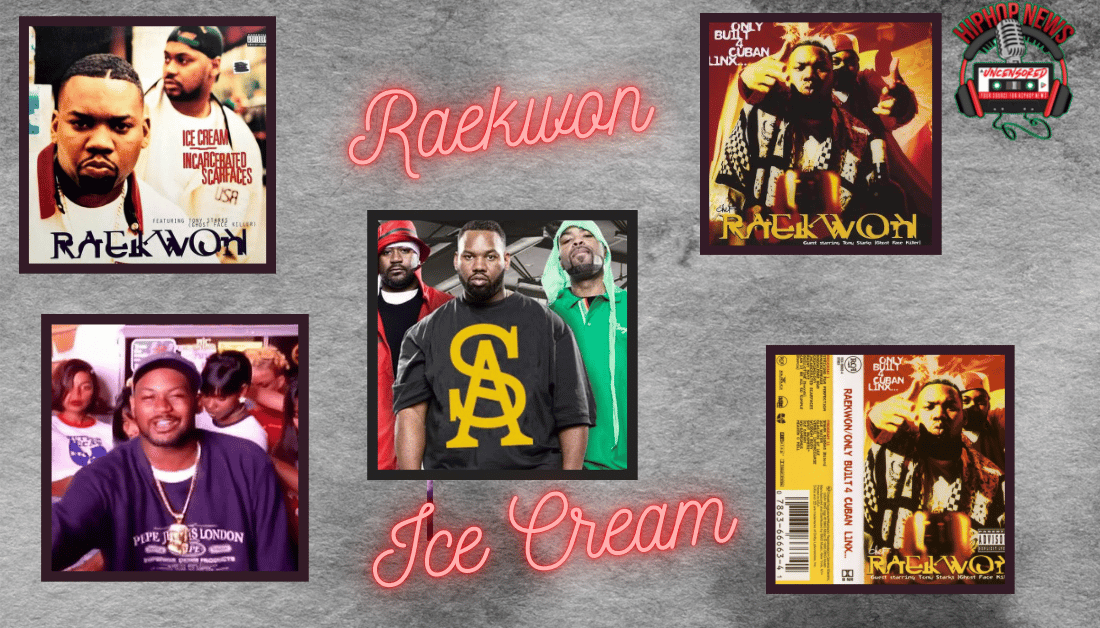 Raekwon Ice Cream. This classic hit is the third solo single from Raekwon of Wu-Tang Clan. Well, 27 years later it's still relevant.
Ice Cream Still A Fan Favorite
Raekwon Ice Cream. Ice Cream was released in 1995 as the third single from Raekwons' debut solo album Only Built 4 Cuban Linx…
Unsurprisingly, it landed at number 5 on the Hot Rap Singles chart.
The song is quite intriguing as it talks about a variety of women Raekwon finds attractive.
Of course, Chef Raekwon previously garnered success as a member of the legendary Wu-Tang Clan
Therefore, the features from Method Man, Cappadonna and Ghostface Killah come as no surprise.
Method Man holds down the chorus. While Ghostface and Cappa deliver in the first and third verses.
Ice Cream Lyrics
Here's the chorus led by Meth:
"Watch these rap niggas get all up in your guts. French vanilla, butter pecan, chocolate deluxe. Even caramel sundaes is getting touched
And scooped in my ice cream truck, Wu tears it up."
And Raekwon on verse two:
"Shaolin's finest, what up, boo? Peace, your highness. Yo, I'm lounging big dick style, y'all niggas is the flyest. Moves you're making, too fly, jewels are shaking, not a rape patient, you're looking good, fly-colored Asian. Ghettoes, them is your hometown. We can go the whole round. After that, I'm shooting downtown. I'm rocking hats and your wig is all intact. Who's that queen bee chick, eyes pearly black? Freaks be moving in fly sneaks. Two-finger rings and gold teeth and ain't afraid to hold heat. So when I step in the square, dear you better have cream to share, Ricans, ven aqui, yeah."
Raekwon- Ice Cream Official Video
As you can see, the song is about different "flavors" of women. Clearly, the Wu doesn't discriminate.
Additionally, Ice Cream bridged the generational gap when Lauryn Hill sampled it on her song I Used to Love Him in 1998. As well as Grand Theft Auto: Liberty City Stories incorporating the hit in their video game in 2005.
Check out the video to hear it in full.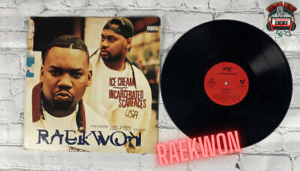 Hip Hop News Uncensored. It's the Leader in Hip Hop content on YouTube!