Erica Banks Fans Loving 'Throw A Lil Mo (Do It)'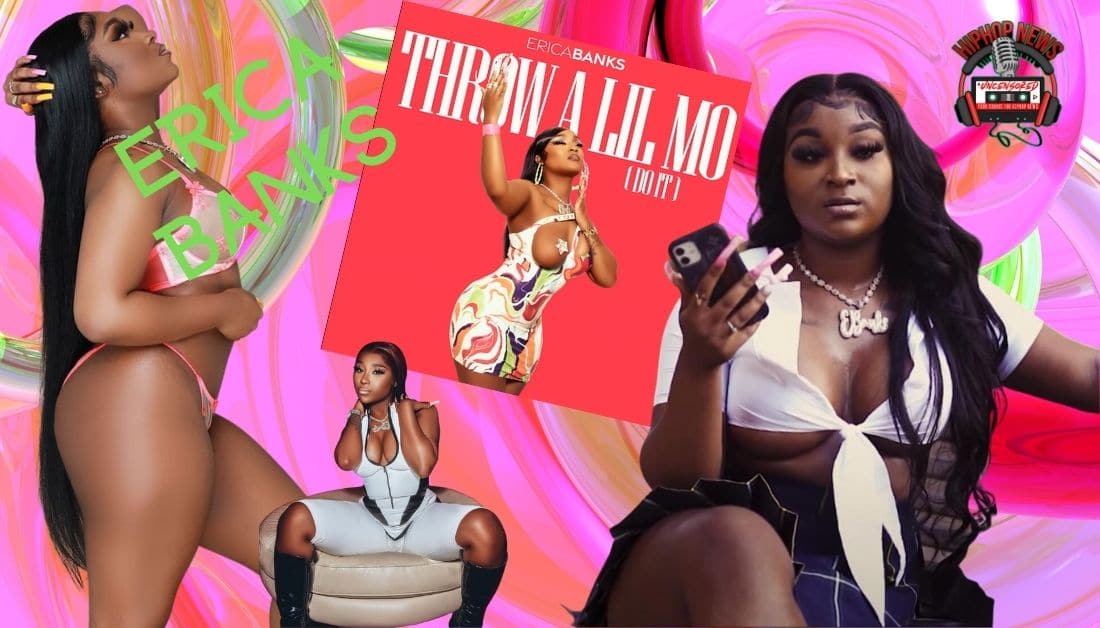 Erica Banks' Throw A Lil Mo (Do It) single is lit. And the accompanying music video leaves nothing to the imagination.
Erica Banks Leaves Nothing To The Imagination In Music Video For 'Throw A Lil Mo (Do It)"
Erica Banks' music video for Throw A Lil Mo (Do It) has fans itching for more.
While receiving more than 373,000 views since its debut on May 20th, comments are positive.
The rapper from Texas is getting praise for her voice, her hair and makeup, and more.
And some fans point out that even though she is relatively new to the scene, she is still feeling her way.
Back in February, she teased fans with her Slim Waist video.
Following the release of her first 3 mixtapes, Erica signed to 1501 Certified Entertainment.
They went on to drop her self-titled mixtape in June 2020.
From there, her first charting single, Buss It went viral on TikTok.
Then in January of last year, she signed to Warner Records, and Buss It was reissued.
With several mixtapes and singles under her belt since her 2018 debut, now she's back and sexier than ever.
Then just a month ago, she hit us with Pop Out, and the beat on that is infectious.
Check out the visual for Throw A Lil Mo (Do It) for yourself right now –
Want more stories on Erica Banks, check us out.
Hip Hop News Uncensored. It's the Leader in Hip Hop content on YouTube!