Eminem Says Nas And Treach's Raps Almost Ended His Career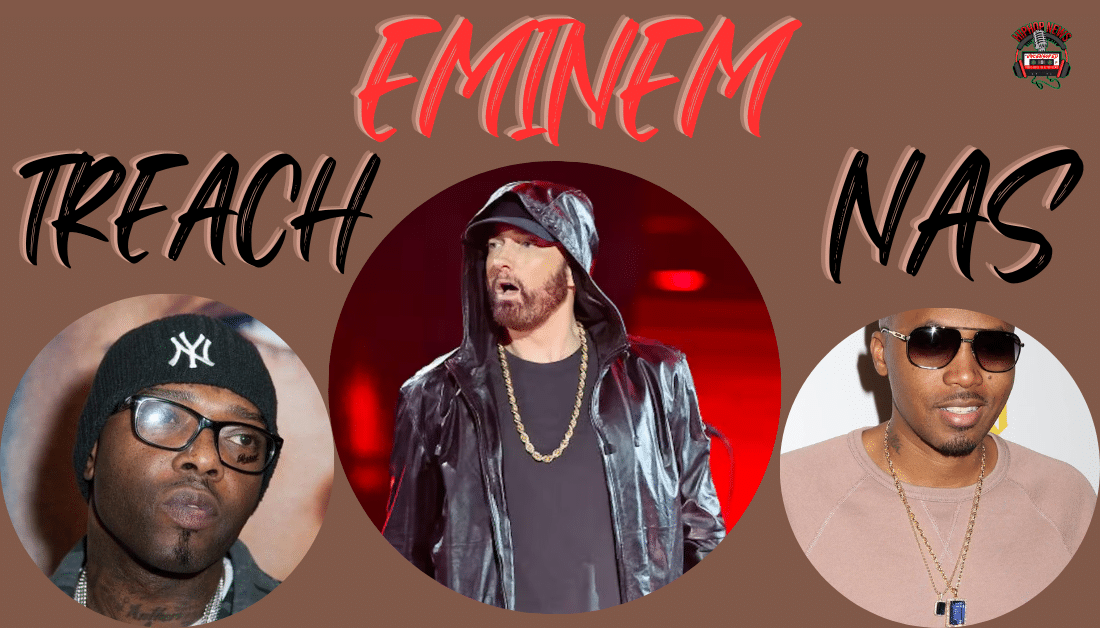 Eminem Says Nas And Treach's Raps Almost Ended His Career. In the world of hip-hop, rivalries between artists are no strangers. The competitive nature of the genre often leads to heated battles where words become weapons. However, sometimes these battles can have unintended consequences. As was the case for Eminem when he found himself on the receiving end of scathing disses from rap heavyweights Nas and Treach. This close call almost ended Eminem's rap career but also served as a turning point in his journey toward redemption.
A Tale of Rivalry and Redemption in the World of Hip-Hop
Eminem Says Nas And Treach's Raps Almost Ended His Career.
Eminem, known for his sharp tongue and controversial lyrics, has amassed a loyal fan base.
His critically acclaimed debut album, "The Slim Shady LP," was a hit.
According to Complex, he admits he was intimidated by Nas and Treach.
In his estimation, Eminem thought he could not live up to their level of skills.
Slim Shady shared that Naughty By Nature's (1991) Album caused him distress, as stated by TMZ.
"I was a sponge," Eminem said of rap in general. "I would gravitate towards the compound-syllable rhyming, like the Juice Crew. Lord Finesse, to Kool G Rap, to Big Daddy Kane, to Masta Ace, Redman, Special Ed. I don't even think I understood why I liked it. I had a couple of friends that had to point out to me how many syllables someone was rhyming."
He continued, "And then Treach from Naughty By Nature came along and he was doing all that, too–his image and everything. I wanted to be him. When the first Naughty By Nature album dropped, that whole summer, I couldn't write a rap. 'I'll never be that good; I should just quit.' So I was depressed, but that's all I played for that summer."
Then Slim Shady shared how he felt about Nas's ability to rap.
Although Slim Shady admired Nas, he was taken aback by Nas's lyrical abilities.
In 2001, Nas, one of the most respected lyricists in hip-hop, released a diss track called "Ether."
Targeting Eminem and calling him out for being a cultural appropriator.
The way gained immense popularity and threatened to tarnish Eminem's reputation.
The Hip Hop News Uncensored. It's the Leader in Hip Hop content on YouTube.
At the same time, Treach, a member of the legendary hip-hop group Naughty by Nature, also aimed at Eminem.
In his diss track "Misguided Youth," Treach allegedly accused Eminem of disrespecting the culture.
The combination of these two influential rappers going after Eminem was a bit much.
Nevertheless, Slim Shady was able to overcome his fears.
And has become one of hip-hop's most revered rappers.
Having said this, his fans are grateful he continued to persevere.
Of course, The New York Times first reported Eminem's quote.