Breaking News :Tyga Sues Birdman And Lil Wayne For 10 Million Dollars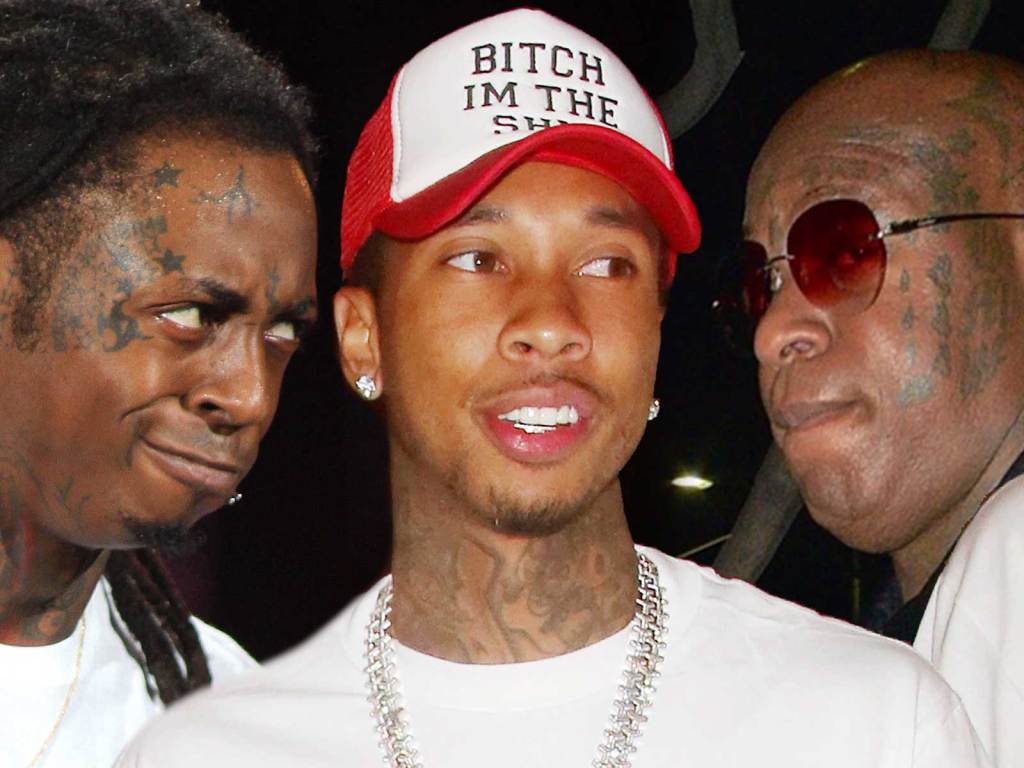 On the Uncensored Truth Podcast host O'God and Sam Ant discussed the fact that once again music mogul Birdman  is being sued by another one of his rappers.  Apparently, rapper Tyga is claiming Birdman and Lil Wayne owe him $10 million dollars in royalties.
What is really going on with Cash Money Records?
Bryan Christopher Williams better known as Birdman is the CEO of the famous Cash Money Record label. Drake, Lil Wayne, Nicki Minaj and Tyga all got their start with Cash Money Records. Williams was once at the top of his game but he can't seem to pay any of his artist.
Wayne sued Cash Money Records, to have his record deal voided. Wayne accused the label of owing him tens of millions of dollars including an $8 million advance for Tha Carter V project. In addition to owing Wayne for the album the label never paid the $2 million for the completion of the album. But in recent years, Williams has been accused not paying his artist for their services. In fact, Lil Wayne was owed over $8 million.
Tyga takes Cash Money Records to court for unpaid royalties
According to documents obtained by The Blast Cash Money and Young Money Entertainment stopped paying him royalties for the albums Careless World and Hotel California after they parted ways in 2016.
He claims the labels owe him significant sums of money, which he estimates to be a least $1,000,000. In the lawsuit, Tyga claims he made requests for the money owed but so far nothing. The rapper is using for breach of contract and is looking for the money he is owed, plus attorney's fees.
Last year Tyga appeared on The Breakfast Club and talked about how he paid over $1 million dollars to get out of his contract with the record label.  He was gracious to wait for Lil Wayne to get his money first then he pursued the law suit against Birdman's record label.
What is up with Birdman ripping artist off?
Birdman is notorious for not paying artist. In fact, former artist have claimed the has cheated them out of millions. One of CMR artist Juvenile left in 2001 after releasing Project English.
 "My reason to leave Cash Money is the same reason most artists leave their label—money," he said. When they refused his $4 million out of court settlement, he lawyered up and ended up taking home $11 million. He would return to Cash Money in 2003, just in time to make Juvie the Great and hit single Slow Motion."
Even before Juvenile made claims about not being paid. B.G. signed with Cash Money in 1992 at the tender age of 12. He claims he never received royalty checks for albums released before 1998.
They "fucked me over," he said in 2002. He left the label soon after Juvenile and subsequently dropped 35-track double album Livin' Legend on his new label Chopper City Records.
Also, included in this long list of disgruntled artist is Turk. Turk sued Cash Money for $1.3 million in 2015, citing "shady accounting." He ended up settling out of court for an undisclosed amount.
In addition, Bangladesh sued Cash Money and Lil Wayne in 2008 for an estimated $500,000 in unpaid royalty checks for his production on TC III hit A Milli.
And the list goes on and on. What is so interesting is that it seems none of these people did their homework. Why didn't these artist warn each other about Cash Money and Young Money records unfair practices with their artist. Hopefully, Tyga will get paid for his royalties.
For more Hip Hop Entertainment News go to our YouTube channel, Hip Hop News Uncensored