Brittney Griner Freed !!!!!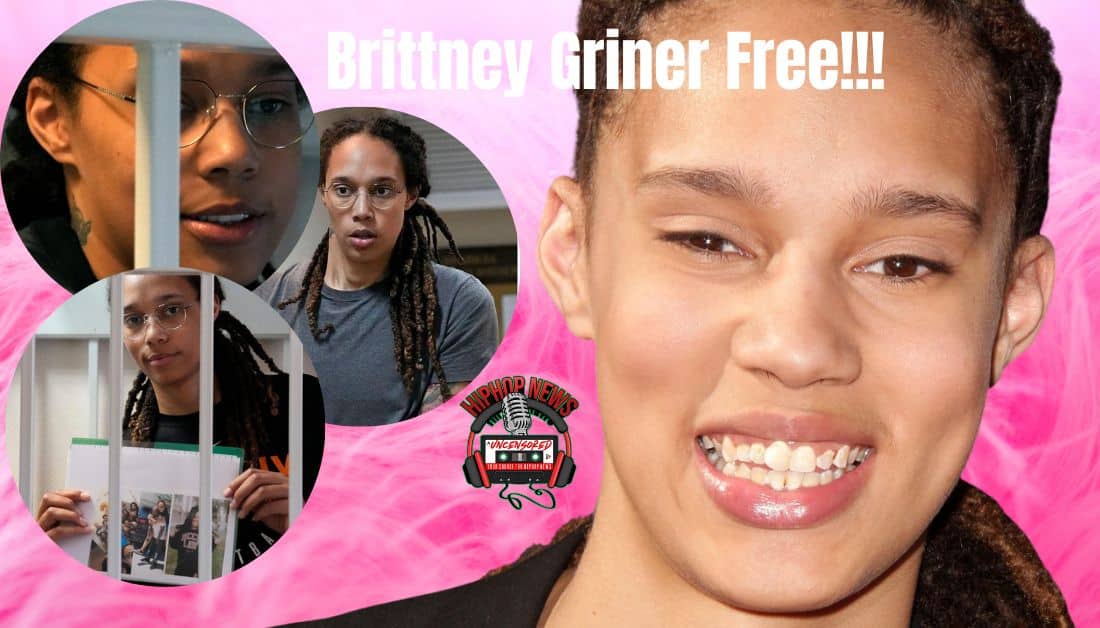 Brittney Griner freed after spending the majority of the year behind a Russian jail cell. She is finally coming home to her family.
Brittney Griner Freed This Morning
Brittney Griner freed.
After a grueling ordeal in Russia, the WBNA star is finally coming home!
Fans woke up to a simple tweet by Joe Biden, President of the United States. He posted –
Moments ago I spoke to Brittney Griner.

She is safe.
She is on a plane.
She is on her way home. pic.twitter.com/FmHgfzrcDT

— President Biden (@POTUS) December 8, 2022
The 32-year-old American went through an unimaginable ordeal for 10 months.
Later, the President delivered a more detailed announcement via Twitter about the condition of the 2-time Olympic gold medalist.
Brittney had a horrible ordeal in Russia.
While at a Moscow airport in February, she was arrested when accused of bringing hashish oil into her luggage.
In August, she was sentenced to nine years in prison, and an appeal was denied in October.
She was facing racism, homophobia, and 16-hour work days in a Russian prison.
Alas, Joe Biden came to the rescue.
Biden revealed that Griner wrote to him back in July. In a simple quote, she said –
"Please don't forget about me, and the other American detainees. Please do all you can to bring us home."
Joe Biden Delivered The Exciting News
Tune in as I deliver an important announcement. https://t.co/2BVdSsmIFA

— President Biden (@POTUS) December 8, 2022
A deal was struck, according to U.S. officials, agreeing to a prisoner swap to free her.
In a 1-for-1 trade, the United States is slated to send over Russian arms dealer Viktor Bout – AKA the "Merchant of Death".
After speaking, the President allowed Brittney's wife, Cherelle to speak.
With a huge sigh, she said she could finally smile now, as her family is now whole.
She thanked all involved in her release, especially President Biden, VP Kamala Harris, and a few others.
This was truly a dark moment in her life.
However, she has not forgotten about those who are still detained and vowed to do whatever she can to keep their names in the news.
Joe Biden, in his news conference, said this about how Brittney is doing now –
"I'm glad to be able to say that Brittney is in good spirits. She's relieved to be finally heading home."
As for another American classified as unlawfully detained, Paul Whelan is still on the radar.
President Joe Biden confirmed that they are still actively negotiating for his release, and all wrongfully detained prisoners are a priority.
"We are not giving up, we will never give up."
Want more on Britney Griner … hit us up.
Hip Hop News Uncensored. It's the Leader in Hip Hop content on YouTube!