Vic Mensa Challenges 6ix9ine and DJ Akademics to a Fight!?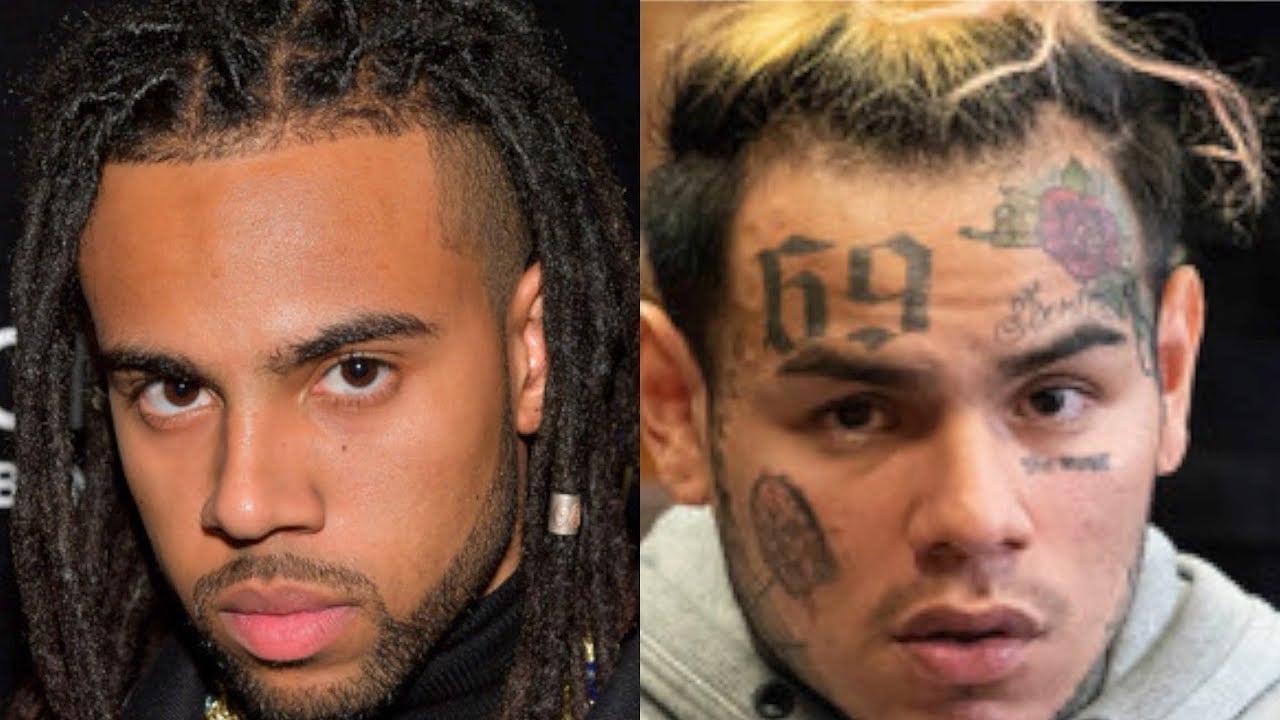 Vic Mensa wants to fight 6ix9ine, or does he?  Mensa recently went in on why 6ix9ine has gotten his style from Chicago rap artists. O'God and Sam Ant host of the Uncensored Truth Podcast talked a little about Mensa's comments on the show. Both hosts believe that 6ix9ine is not going to fight anyone. Mensa appears to be letting off some steam. He did however, threaten to turn 6ix9ine's face the color of his hair.
According to Instagram, Vic appears to be giving off a bit of a different message.
In the same broadcast where Mensa went in on Tekashi, Mensa QUICKLY turned his attention back to DJ Akademics. Here are Vic's words exactly from a recent IG post, "And Akademiks, it's on sight for you when I see you," he said. "You already know you don't want no smoke with me. The whole world know it. They saw you bitch up. I called you a bitch to your face, and you are a bitch in your heart. So, nigga, shut your muthafuckin' ass up."
This Instagram post takes the words directly from Vic Mensa's mouth.
Whatever the case may be it sounds like Mensa has heat for 6ix9ine. Check out what he had to say below!
For more Hip Hop Entertainment News go to our YouTube channel, Hip Hop News Uncensored