Multiple Women Accuse T.I. And Tiny Of Sexual Assault!!!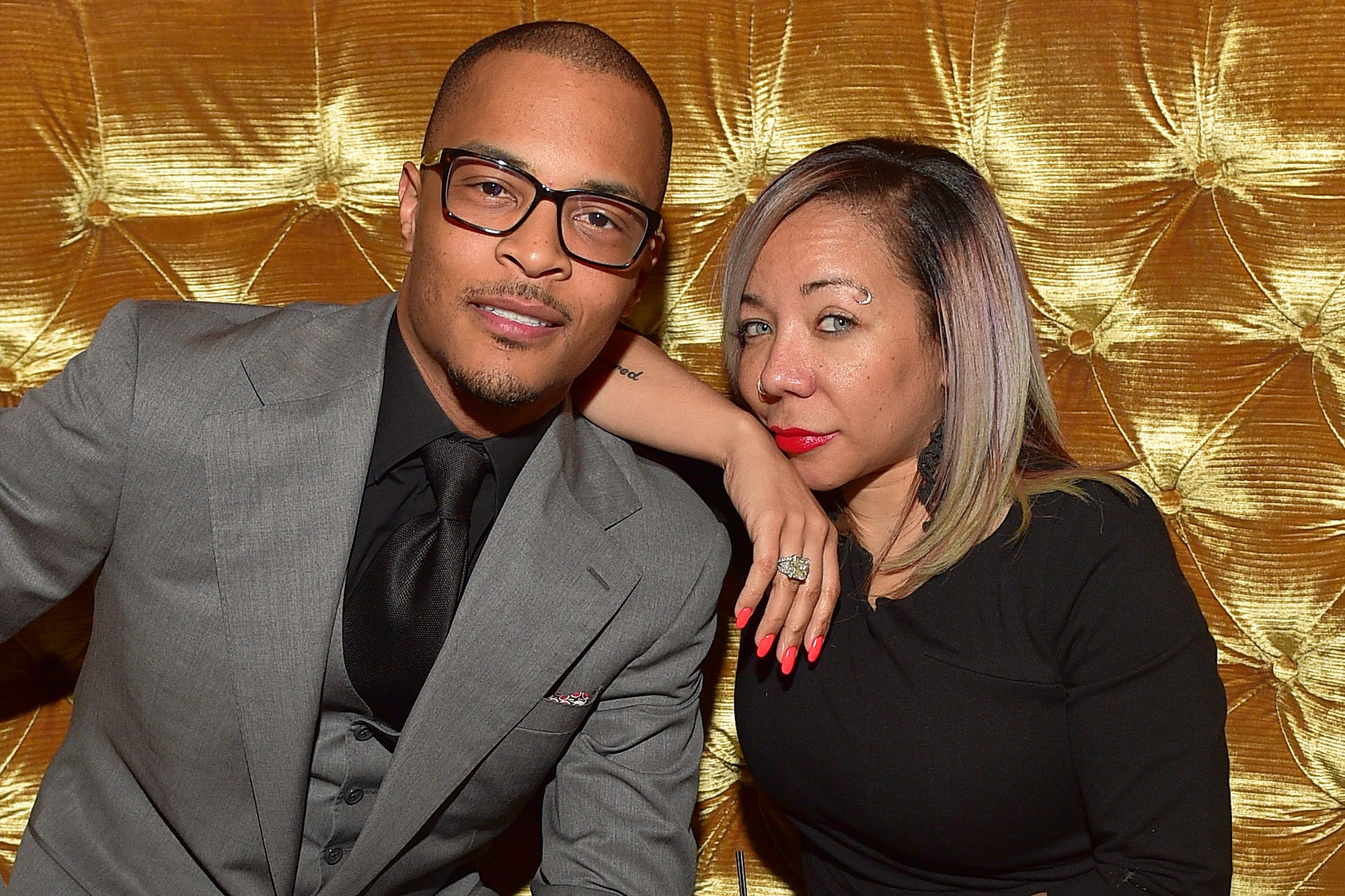 T.I. and Tiny are subjects of a criminal investigation for sexual assault. Allegations are made by eleven people in multiple states.
T.I. and Tiny Investigated By Authorities
Superstar rapper Clifford Harris, Jr., known as T.I., and his wife Tameka (Tiny of girl singing group Xscape fame) are in hot water right about now. Eleven people have accused the couple of sexual allegations. Specifically, they say they were victimized by them, or members of their entourage. Tyrone Blackburn, a lawyer based in New York wrote letters to the federal prosecutors and the Attorney Generals in both California and Georgia. 4 women allege that they were drugged and sexually assaulted. Additionally, there are also allegations of rape in some instances. According to this lawyer, these instances allegedly occurred over more than a decade, starting in 2005. Also alleged is that the most recent incident happened in 2017 or 2018.
Though none of the women apparently know each other, their allegations are eerily similar, according to Blackburn. Among what they are alleging –
sexual abuse
forced ingestion of illegal narcotics
kidnapping
terroristic threats
false imprisonment
All these crimes are said to be at the command of both T.I., his wife Tiny Harris, and their employees. Also included in Mr. Blackburn's letters are instances of nonsexual intimidation, assault and harassment, according to The Washington Times.
Tiny and T.I. Deny All Allegations Made Against Them
T.I. and Tiny, through their lawyer Steve Sadow, have denied all allegations stating that the couple –
"deny in the strongest possible terms these baseless and unjustified allegations."

"We fully expect that if these claims are thoroughly and fairly investigated, no charges will be forthcoming."

"These allegations are nothing more than the continuation of a sordid shakedown campaign that began on social media and now attempts to manipulate the press and misuse the justice system."
As reported by the New York Times, the accusers include a former friend-turned-assistant, an exotic dancer, a military veteran, and a teen-aged intern at T.I.'s studio (Grand Hustle) and record label.
Several of the women were interviewed. Portraying the rapper and his wife as the aggressors, they described scenes that included drugs, alcohol, money, and celebrity status to prey and entrap the women for sexual encounters; even threatening them with violence if they should ever speak out. Fearing for their lives, these women have remained silent…until now. They are more than willing to speak out in a criminal court.
This story is still under investigation and continues to evolve.
For more Entertainment News check out the Leader in Hip Hop, Hip Hop News Uncensored. It's the best YouTube channel for Hip Hop.