Diddy Serves Thanksgiving Dinner To Miami Homeless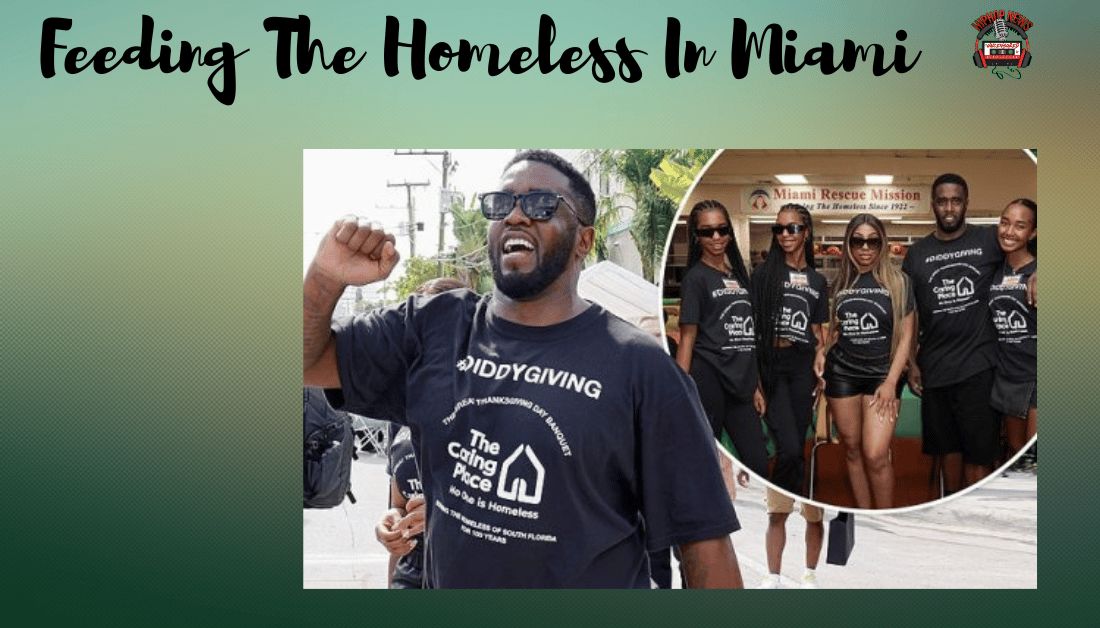 Diddy Serves Thanksgiving Dinner To Miami Homeless. And, Yung Miami and his girls were serving. This was confirmation they are still dating.
Diddy Assisted With Serving 3000 Meals
Diddy Serves Thanksgiving Dinner To Miami Homeless. The food was served at Miami's Rescue Mission (The Caring Place). They served around 3000 meals to the homeless population.
Also, clothes and personal care items were provided. Sean"Diddy" Combs continues to support underserved communities, as reported by the Source. He shared his thoughts,
"This Thanksgiving, it's important to give back to the community and spread love to people less fortunate so they know they're not alone or forgotten," said Diddy. "The Caring Place @ Miami Rescue Mission has been doing incredible work for over 100 years supporting those in need, and I'm thankful for the opportunity to partner with them, Caresha, and my family to bless the city this holiday season."
Not only that, his three daughters Chance, D'lila, and Jessie served. And, Yung Miami was serving alongside Diddy. This was a great way to give back to those less fortunate.
We all know that Combs does this throughout the year. Not just on holidays. For instance, he donated millions to HBCUs this year alone. Jackson State University was the recipient of at least $2 million.
Having said this, Combs is teaching his daughters how to give back. Not only that, Jai Malik Wiggins, Yung Miami's son helped. This homeless shelter had been in existence for over 100 years.
"The Caring Place at Miami Rescue Mission is a charitable organization that has served the Miami community for over 100 years. Their Miami-Dade and Broward Centers serve over 1,300 men, women, and children every day. Their mission is to transform the lives of homeless men, women, and children through comprehensive residential programs to effect lasting change and empower them to be productive members of society. They provide food, shelter, substance abuse treatment, education, computer literacy, job placement, healthcare, spiritual development, and housing with Christian love, compassion, and encouragement, as reported by Revolt"
Furthermore, Combs is the founder of Capital Preparatory Charter Schools. His schools are located in Harlem and the Bronx. In addition, there are schools in Hartford and Connecticut.
Clearly, Combs and his family understand the assignment. Not to mention, Yung Miami is giving back to Miami her own community. This means that many families had a great Thanksgiving.
Otherwise, Thanksgiving may have been sad. Often, less fortunate populations are forgotten during the holidays. It is quite refreshing to celebrities give back.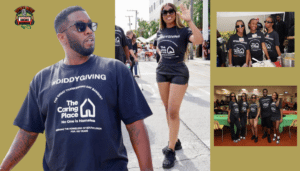 Hip Hop News Uncensored. It's the Leader in Hip Hop content on YouTube