Salt-N-Pepa On The Hollywood Walk of Fame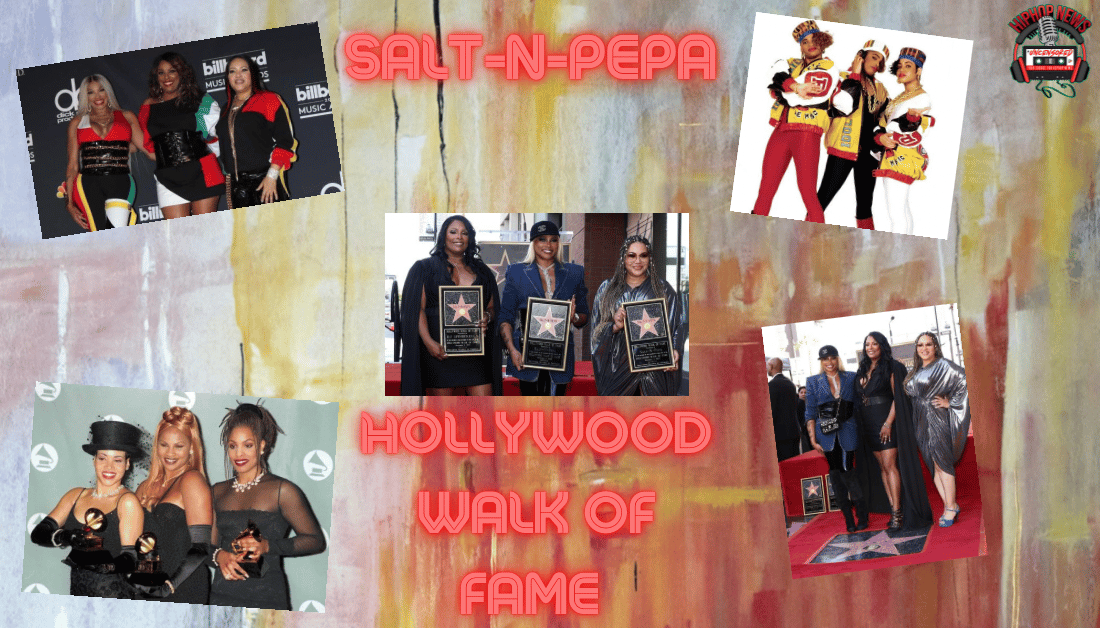 Salt-N-Pepa On The Hollywood Walk of Fame. The legendary trio helped pave the way for females in hip-hop. Now, they're receiving their newest honor.
Salt-N-Pepa Hollywood Walk of Fame Star
Salt-N-Pepa On The Hollywood Walk of Fame. Over thirty years ago the world was introduced to Salt-N-Pepa. Thus, Cheryl 'Salt' James, Sandra 'Pepa' Denton, and Deidra 'DJ Spinderella' Roper began shaking up the charts circa 1987.
At the time, the masses mostly saw hip-hop as a trend—that other cultures just couldn't comprehend.
However, the success of their number-one hit single Push It quickly catapulted them into mainstream media.
Subsequently, their debut album Hot, Cool & Vicious went on to sell over 1 million units. Consequently, making them the first female rap group to reach gold and platinum status.
Of course, they went on to pioneer the female side of rap, and inspire many female artists who came after them. They've been honored throughout their careers in many ways.
For example, Beyoncé and her family showed love to Salt-N-Pepa and dressed up as them for Halloween in 2016.
Well, the trio just received one of the highest honors yet. A star on the Hollywood Walk of Fame.
Importantly, their star stands Missy Elliott adjacent. Also, the ladies were joined by their friends and fellow hip-hop pioneers Roxanne Shanté and MC Lyte.
Salt-N-Pepa gave us singles like Whatta Man, Shoop, None of Your Business, and Let's Talk About Sex.
The latter being the only single to earn them a Grammy. Unfortunately, this is the first public appearance featuring all three members in several years. As you might know, Spinderella parted ways from the group citing unpaid royalties and contract breaches.
At any rate, we're glad to see these queens put a pause on the discord and unite to share this moment.
Without a doubt, Salt-N-Pepa remains forever etched in hip-hop history. And this adulation is well warranted.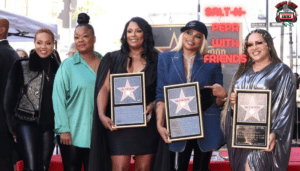 Hip Hop News Uncensored. It's the Leader in Hip Hop content on YouTube!