President Biden May Nominate A Black Woman To The Supreme Court!!!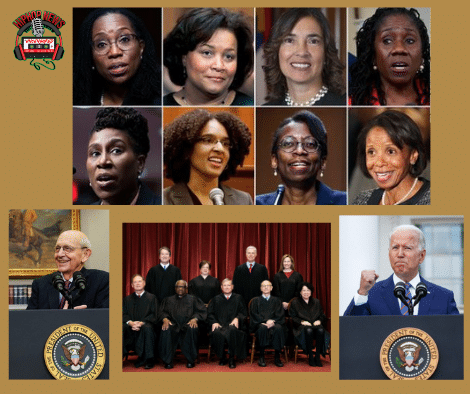 For the first time in history, a Black woman may sit on the supreme court. And, President Joe Biden is seeking out candidates. There are some very qualified Black women that can fill the slot.
Who Will Be The First Black Woman On The Supreme Court?
Historically, the highest court in the land has been dominated by white men. But the landscape of the Supreme Court is now becoming more diverse.
The Supreme Court has been active since 1790. There have been 113 justices to have served.  Of the 113, 107 are white men. Justice Thurgood Marshall (1967-1991), Sandra Day O'Connor (1981-2006), Clarence Thomas (1991-present), Ruth Bader Ginsburg (1993-2021), Sonia Sotomayor (2009-present), and Elena Kagan, and(2010-present).
Out of the group of Justices I have just mentioned only three were people of color (justice Thurgood Marshall, Clarence Thomas, and Sotomayor). So, you can see if a Black woman is appointed it will be a first, as reported by CNN.
When Justice Stephen Breyer steps down for retirement. His seat will be vacant.
Having said this, here is a list of potential candidates,
Ketanji Brown Jackson – Judge Jackson received a J.D., cum laude, from Harvard Law School in 1996, where she served as a supervising editor of the Harvard Law Review. She received an A.B., magna cum laude, in Government from Harvard-Radcliffe College in 1992.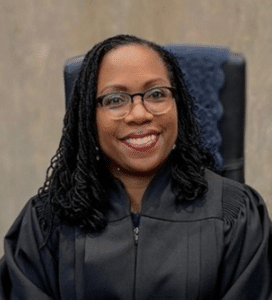 Michele Childs – is considered an expert in employment and labor law. She earned a bachelor's degree in management from the University of South Florida. She went on to get a master's degree in personnel and employment relations as well as her law degree from the University of South Carolina.
After graduation, she worked for the law firm Nexsen Pruet, LLC, where she became the firm's first African American partner. She was elected to Richland County Circuit Court in 2006 by the South Carolina General Assembly where she served until taking up her current position as a US Circuit Judge.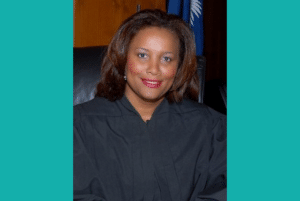 Wilhelmina Wright –is a United States District Judge of the United States District Court for the District of Minnesota. She is the only jurist in Minnesota's history to be State District Court Judge, Appellate Court Judge, and state Supreme Court justice.[1] She was formerly an Associate Justice of the Minnesota Supreme Court, a judge of the Minnesota Court of Appeals, and a Judge of the Minnesota District Court, Second Judicial District (Ramsey County).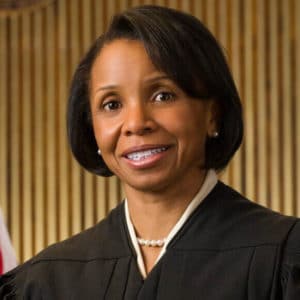 Eunice Lee – is a United States Circuit Judge of the United States Court of Appeals for the Second Circuit. Born in West Germany, she attended Ohio State University and Yale Law School. In 2021, she was nominated to serve on the Second Circuit by President Joe Biden.[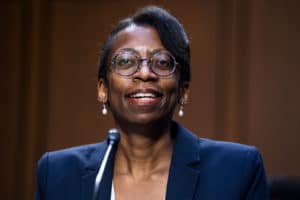 Candace Jackson Akiwumi – is an American attorney and judge serving as a United States Circuit Judge of the United States Court of Appeals for the Seventh Circuit since July 2021. She was previously a staff attorney at the federal defender program in the Northern District of Illinois from 2010 to 2020 and a partner at Zuckerman Spaeder in Washington, D.C. from 2020 to 2021.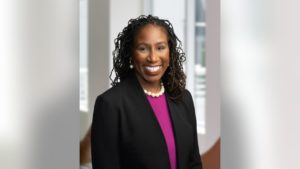 Sherrilyn Ifill – is an American lawyer. She is a law professor and president and director-counsel of the NAACP Legal Defense Fund.[1] She is the Legal Defense Fund's seventh president since Thurgood Marshall founded the organization in 1940. Ifill is also a nationally recognized expert on voting rights and judicial selection.[2] In 2021, Time named her one of the 100 most influential people in the world on its annual Time 100 list.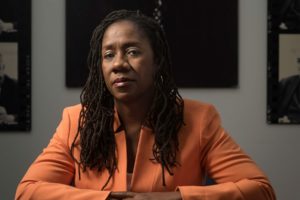 Lednora Kruger – is an American judge who is an Associate Justice of the Supreme Court of California. A native of South Pasadena, California, she graduated from Harvard College and Yale Law School. Kruger then clerked for U.S. Supreme Court Justice John Paul Stevens and subsequently worked in private practice and as a professor. She served as acting Principal Deputy Solicitor General of the United States from 2010 to 2011 and worked in the Office of Legal Counsel. In 2014, California Governor Jerry Brown nominated Kruger to a seat on the Supreme Court of California. She was confirmed and was sworn in on January 5, 2015.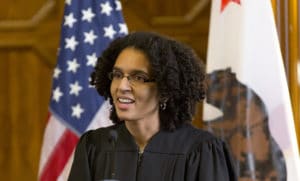 President Biden shared his thoughts about the decision,
"Our process is going to be rigorous. I will select a nominee worthy of Justice Breyer's legacy of excellence and decency. While I've been studying candidates' backgrounds and writings, I've made no decision except one: the person I will nominate will be someone with extraordinary qualifications, character, experience and integrity. And that person will be the first Black woman ever nominated to the United States Supreme Court,"
Of course, Biden is being met with a lot of opposition. Some believe his choice should not just include Black women.  Nevertheless, someone will have to fill the vacancy. Each of the candidates are more than qualified. Therefore, it should not matter whether or black.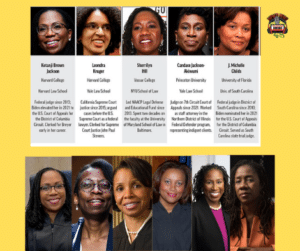 For more Hip Hop Political News, check us out at Hip Hop News Uncensored. It's the leader in Hip Hop YouTube Commentary.