Rihanna Pregnant, Expecting First Child With ASAP Rocky!!!!!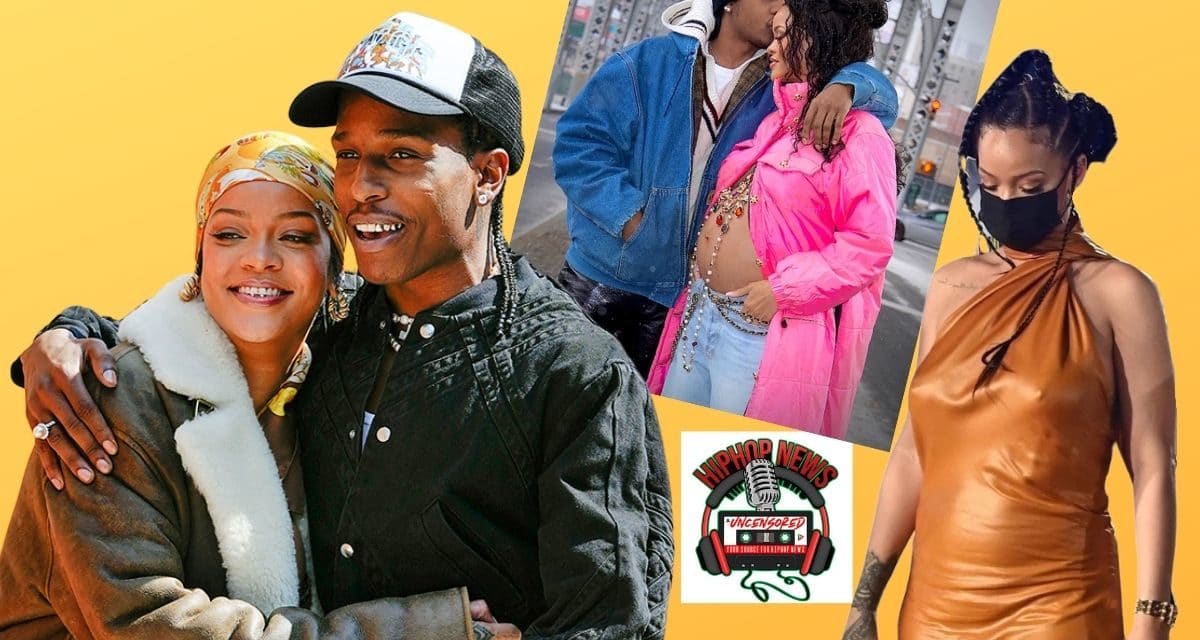 Rihanna Fenty is pregnant. The Barbadian beauty is expecting her very first child with her boyfriend, ASAP Rocky!
A Pregnant Rihanna Stylishly Shows Off Her Baby Bump
Rihanna is pregnant and shows off her bump in style.
This is the news all her fans have been holding their breath for…other than dropping another album, of course.
The singer, actress, fashion icon, and business mogul is having a baby with her rapper/record producer boyfriend ASAP Rocky.
ASAP's real name is Rakim Athelaston Mayers.
Both are 33 years old.
Strolling along the streets of Harlem over the weekend, she looked gorgeous, with her beautiful glow.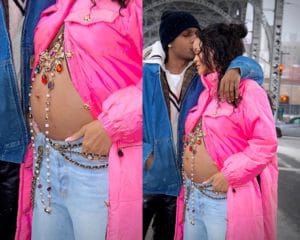 Hand in hand with ASAP, the two didn't stay out too long.
Because it was mad cold out there over the weekend, snow and all.
But, in just a matter of minutes, she wrote headlines around the world.
Photographed together, Riri wore a long pink jacket that was unbuttoned from the top of her bulging belly.
Adorned with a huge gold cross and other bright, colorful jewels.
ASAP planted a sweet kiss on the "Diamonds" singer, right on her forehead.
They looked so happy.
Riri and ASAP Are One Happy Couple
After a 3-year courtship, Rihanna broke up with her then-boyfriend, billion Hassan Jameel back in January of 2020.
Followng that break-up, she has been inseparable with ASAP, sparking rumors.
Then in July, she featured ASAP in one of her Fenty campaigns.
After being friends for years, the two have been smitten with each other.
And wasted no time getting closer; they began dating at the end of 2020.
Since they revealed their courtship, they have never been shy about their relationship.
As they have been spotted out and about ever since.
Back in May, during an interview with GQ, ASAP described their relationship this way –
"…love of my life…so much better when you got 'the One'.

"She amounts to probably, like. a million of the other ones.

"I think when you know, you know. She's the One."
Are Rihanna and ASAP Ready For Parenthood?
Baby news has been circulating for a while now.
As reported by People, Rihanna opened up about family planning in an interview with British Vogue in March of 2020.
She stated that she found a no-nonsense approach to living, as she was "realizing that life is really short…."
"But the only thing that matters is happiness; that's the only healthy relationship between a parent and a child. That's the only thing that can raise a child truly, is love."
Additionally, Ri stated that she could see herself with 3 or 4 kids within the next 10 years.
ASAP also elaborated on his personal feelings of becoming a Dad –
"…in my destiny, absolutely. I think I'd be incredible, remarkable overall amazing dad."

"I'd have a very fly child. Very."
With a mama like Rihanna Fenty, he might be on to something, fashionably speaking.
According to TMZ, now, it's official.
Our girlfriend RiRi let everybody know she's about to be a mama.
Congratulations to the happy couple.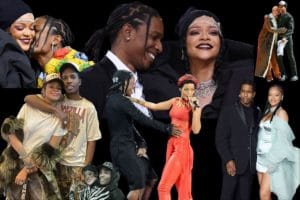 Hip Hop News Uncensored. It's the Leader in Hip Hop content on YouTube!
Back in May, A$AP Rocky told GQ about his romance with Rihanna, calling her the "love of my life." When asked what it felt like to be in a relationship, he said, "So much better. So much better when you got 'the One.' She amounts to probably, like, a million of the other ones. I think when you know, you know. She's the One."