Rihanna launches Savage X Fenty Sport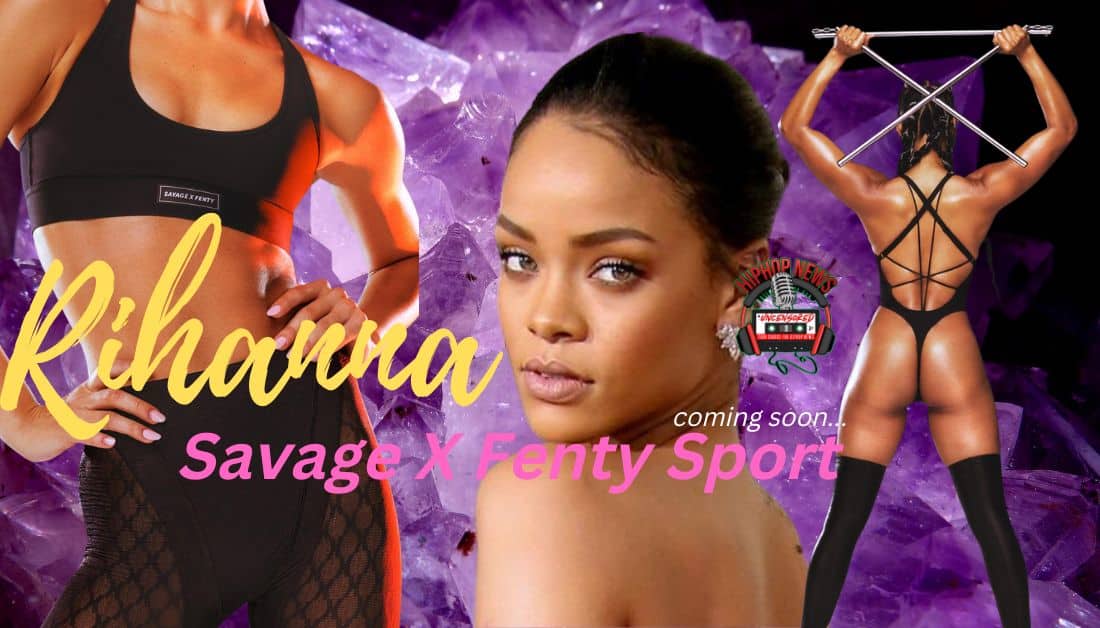 Rihanna Savage X Fenty Sport Line is coming soon. Now we can look pretty while we get our sweat on.
Rihanna Launches Savage X Fenty Sport
Rihanna Savage X Fenty Sport Line is on the way.
That's right, who recently cracked the Forbe's billionaire list is expanding her empire.
The Barbadian beauty made the announcement about her new venture on social media.
If you head over to her website, you will get a countdown to the line unveiling.
You can even enter your email so you can be amongst the first to see what she's offering.
With the assistance of longtime Fenty collaborator, designer Adam Selman, there is a lot expected.
Look for "sexy, functional fashion" as they are describing it.
Included in the initial offering of the line will be –
low and medium-impact bras
high-waisted leggings
jumpsuits
bodysuits
Vibrant colors like neon green and royal blue will be used.
Additionally, bold prints will be in items such as a multi-colored leopard print.
Was this line inspired by the birth of her baby boy? Maybe.
Are we ready to get our sweat on with RiRi?
Well, at least we can be pretty while we do it.
Expect Rihanna's new sports line to make its debut on November 9, 2022.
By the way, get prepared to watch a fabulous halftime show when Ri takes the stage at the 2023 NFL Superbowl.
Want more stories on Rihanna … hit us up.
Hip Hop News Uncensored. It's the Leader in Hip Hop content on YouTube!