Celebs Show Up To Pharrell's Louis Vuitton Fashion Show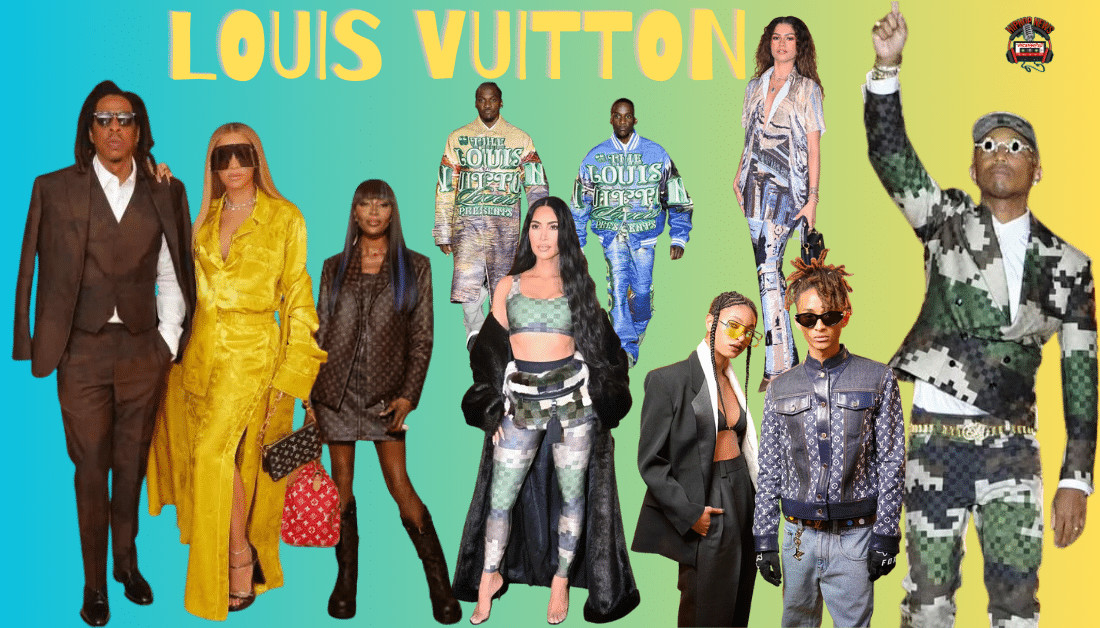 Celebs Show Up To Pharrell's Louis Vuitton Fashion Show. The famous musician and fashion icon has collaborated with luxury fashion. Louis Vuitton just launched a new men's wear collection. This collection perfectly blends Pharrell's signature style and Louis Vuitton's luxurious craftsmanship. The group has vibrant colors and bold designs that will turn heads.
Pharrell Williams Collaborates With Louis Vuitton For Men's Wear Collection
Celebs Show Up To Pharrell's Louis Vuitton Fashion Show.
Pharrell Williams is well known for his love for fashion and has previously collaborated with other fashion brands.
His latest collaboration with Louis Vuitton is a perfect match.
And this new collab with LV bought out all the stars in Hollywood.
According to USA Today, Beyonce, Jay-Z, Naomi Campbell, and Zendaya were at the show.
Also, Kim Kardashian, Megan Thee Stallion, and A$ap Rocky and Rihanna attended the high-end fashion show.
The Louis Vuitton spring men's fashion was the highlight of fashion week in Paris.
Celebrities like LeBron James, Lewis Hamilton, Offset, and Coi Leray, supported Williams.
Louis Vuitton is one of the biggest names in high-end fashion.
And LV appeals to men who want to make a statement with their style.
To top it off, Pharrell and Jay-Z performed for an audience of thousands.
Leave it to @pharrell, @louisvuitton's menswear artistic director, to give showgoers top-tier fashion—and a show. Tonight in Paris, Jay Z attended the show with @beyonce before hitting the stage himself for a performance. See more from the event here: https://t.co/TG012Cjj0A pic.twitter.com/IFQLL7gIz7

— Vogue Magazine (@voguemagazine) June 20, 2023
Hip Hop News Uncensored. It's the Leader in Hip Hop content on YouTube!
Celebs Wore Louis Vuitton's Latest Fashions
Everywhere you looked, celebrities were wearing LV's hottest fashions.
Beyonce wore a golden yellow LV pantsuit.
While her husband, Jay-Z, rocked a brown suit with the LV logo and a white shirt.
Fans saw that the colorful LV  collection features a range of bold and bright designs.
Zendaya and Kim K chose to wear colorful outfits with LV's signature style.
Megan Thee Stallion wore an LV denim jacket and jeans.
Jaden and Willow Smith were seen wearing other LV looks.
Famous model Naomi Campbell's entire ensemble was signature Lv from head to toe.
It was a star-studded event where men and women wore LV fashion.
Overall, the Pharrell Williams x Louis Vuitton collection is a unique and stylish collaboration that will appeal to fashion-forward men.
Pharrell Williams' collaboration with Louis Vuitton has produced a collection that reflects his signature style.
The bold and colorful designs will make a statement and appeal to men who want to stand out with their fashion choices.
The collection is a testament to the power of collaboration between two fashion and music icons.
I almost forgot Pusha T and No Malice walked the runway.