Drake Raves About Bun B's Trill Burgers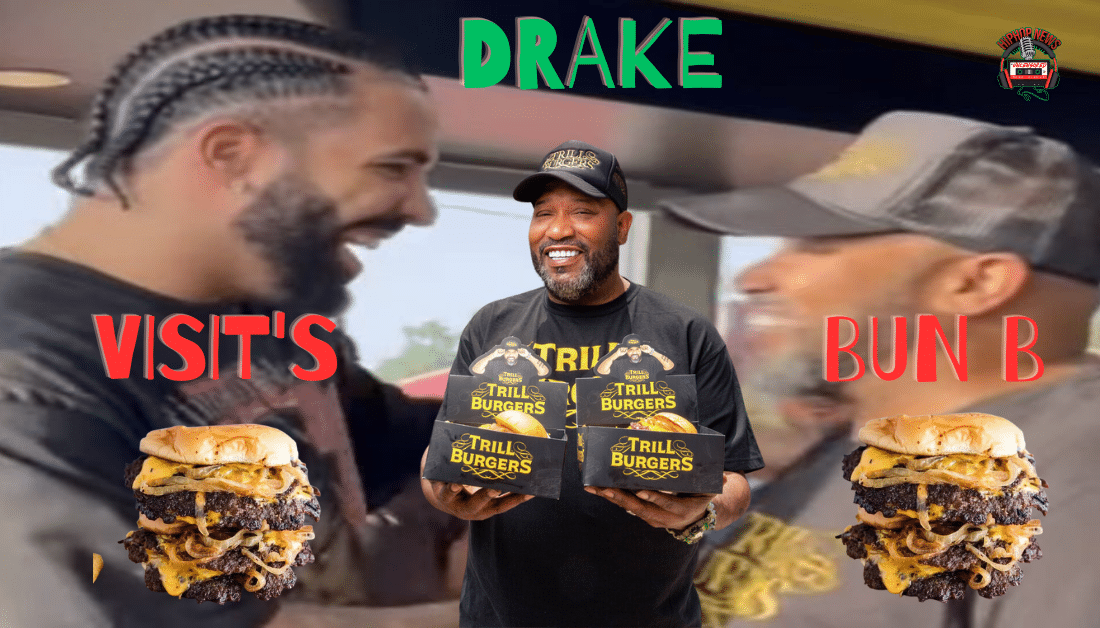 Drake Raves About Bun B's Trill Burgers. Hip-hop superstar Drake made a surprise visit to Houston last week. , And he had one thing on his mind: trying out the famous Trill Burgers. The rapper has been known to love food and was not disappointed by what he found at the popular restaurant. He raved about the burgers on social media, causing a frenzy among fans in Houston and beyond.
Drake Visits Houston and Raves About Trill Burgers
Drake Raves About Bun B's Trill Burgers.
Drake's visit to Houston was kept under wraps, but fans quickly caught wind of his presence in the city.
The rapper went to the famous burger joint Bun B's, owned by rapper Bun B and his wife, Queenie.
Drake ordered the Trill Burger, a popular item on the menu, and it seemed the taste blew him away.
Drake says Bun B is his mentor & Trill Burgers is the "best burger" he's ever had 🍔 https://t.co/52WCdDsvQr pic.twitter.com/FEwz0GgD23

— HipHopDX (@HipHopDX) June 20, 2023

After trying the burger, Drake took to social media to express his appreciation for the food, as stated by Vibe.
He posted a photo of the Trill Burger on his Instagram story with the caption, "Houston, you got it right."
The post quickly went viral, causing a frenzy among fans who wanted to try the burger themselves.
Hip Hop News Uncensored. It's the Leader in Hip Hop content on YouTube!
Bun B's Burger Joint Impresses Drake in Surprise Visit
Bun B's burger joint has been popular in Houston since it opened in 2023.
The restaurant is known for its unique burgers, made with brisket, short rib, and chuck beef.
The Trill Burger, in particular, is a fan favorite, and it seems Drake agrees, as stated by AfroTech.
Queenie and Bun B were thrilled to have Drake visit their restaurant and try out their food.
Trill Burgers has put the restaurant on the map for foodies worldwide.
It is a must-visit spot for anyone in Houston.
Drizzy considers Bun B to be a mentor and friend.
Whenever he gets the chance, Drake mentions how much Bun B has impacted his career.
So, going to Houston to try the Trill Burgers was a chance to hook up with Bun B.
Not to mention, Drake got to eat the burger that has voted No.1 in Houston.
This should be no surprise, especially since Bun B is a legendary rapper.