Cardi B v. Latasha "Tasha K" Kebe in Court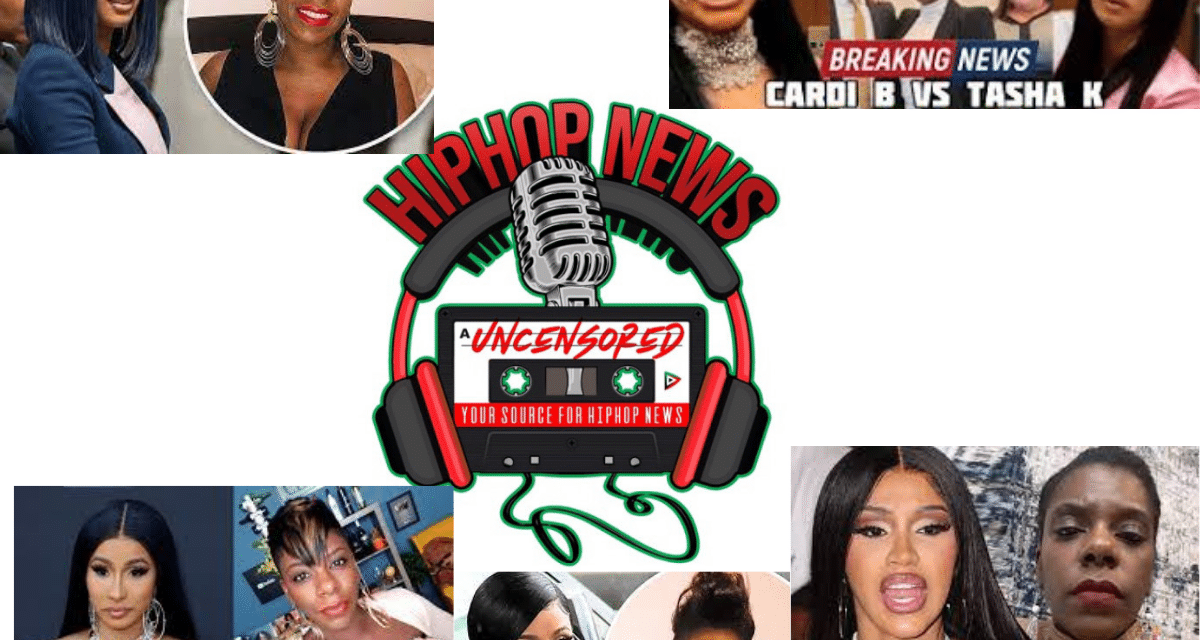 While taking the stand in her libel suit against YouTuber Tasha K, who Cardi claims has been spreading false rumors about her, Cardi B opened up about her mental health.
Cardi B, born Belcalis Marlenis Almánzar, appeared in a Georgia court on Jan. 13 to give testimony regarding Tasha's alleged defamatory posts. Billboard reported that the 29-year-old rapper felt "extremely suicidal" and "helpless" following the allegations, which resulted in fatigue, anxiety, and migraines.
Cyberbullying Pushed Cardi B to Suicidal Ideation
Additionally, Cardi B reportedly claimed that she had never felt suicidal before Tasha's claims, and that she and her husband Offset had been struggling because of Tasha's videos.
According to TMZ she testified, saying, "I felt defeated and depressed and I didn't want to sleep with my husband."
Cardi B Sues Tasha K for Saying She has Herpes
The Grammy winner sued Tasha, whose real name is Latasha Kebe, in 2019. The court documents were obtained by E! News. Cardi B and her legal team claimed that Tasha used her YouTube channel to spread malicious rumors, slanderous assertions, and false information about celebrities for financial gain.
Tasha is accused of making at least 23 videos in 14 months that contained "false and defamatory statements" about Cardi, such as allegations that she is a former prostitute, has herpes, and uses drugs.
Cardi B Felt Mental and Emotional Anguish over Tasha K's Youtube Videos
Cardi and her attorney called it a "malicious campaign to damage and destroy," alleging that Tasha was aware of the statements being false, but "acted recklessly regardless of whether they were true or not" and published them.
Cardi suffered "embarrassment, humiliation, mental anguish, and emotional distress" as a result, the lawsuit stated.
The plaintiff is seeking damages as well as an order that Tasha "remove in full all defamatory and disparaging statements."
Tasha K's Counterclaim Thrown Out By Judges
Tasha, on the other hand, has denied Cardi's allegations, according to Billboard. In July, a judge threw out her countersuit against the "WAP" artist, ruling that Tasha "failed to produce any evidence" supporting her claims.
The libel trial against Tasha will continue on Jan. 18, according to court records.
E! News did not hear back from attorneys for Cardi B and Tasha.