Memphis OG Project Pat Explosive Interview On Young Dolph's Murder!!!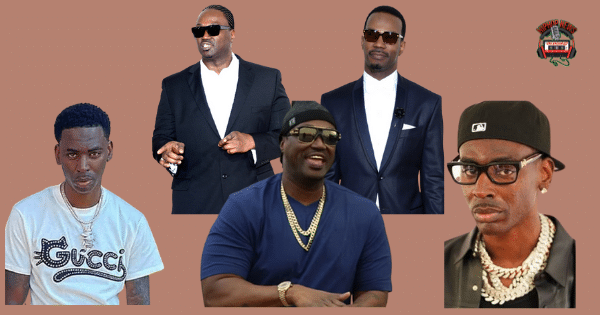 We originally posted this story on November 20, 2021. However, since there is a suspect in the murder of Young Dolph, we want to re-visit this interview. In this riveting interview, OG Project Pat gives insight into Young Dolph's murder. Patrick Houston better known as Project Pat is a native of Memphis, Tennessee. Houston was a member of Three 6 Mafia. And, Houston is a respected name in Hop – Hop.
Was Young Dolph Targeted?
Unfortunately, Young Dolph had been targeted way before his death. In 2017, Young Dolph was shot and left for dead. Although, Young Dolph was in critical condition he made a full recovery.  That same year, Adolph Thornton better known as Young Dolph was in another incident where around 100 shots were fired at him. The rapper was  scheduled to perform in Charlotte, NC at a CIAA sports tournament, as reported by Wiki.
Eventually, Thornton would be shot and killed inside Makeda's cookie store on November 17, 2021. Having said that, Project Pat shared his thoughts about Thornton's death on Hip Hop News Uncensored. Hosts O'God and SamAnt were honored to have him as a guest. Especially, since, Project Pat really understand the hip-hop culture in Memphis.
During the interview, Houston he revealed some very interesting things about the situation, as it relates to Thornton's early demise. The interview was so powerful, that it received over 2 million views on our YouTube channel. Obviously, the hip-hop community was really interested in what Houston shared.
If you want to gain some insight into the hip-hop culture in Memphis, then check out this video. Once again, hosts O'God and SamAnt presented a stellar commentary.
Check out the video above for more details.
For more Hip Hop Entertainment  News, check us out at Hip Hop News Uncensored. It's the leader in Hip Hop YouTube Commentary.