When Will Wendy Williams Return To The Purple Chair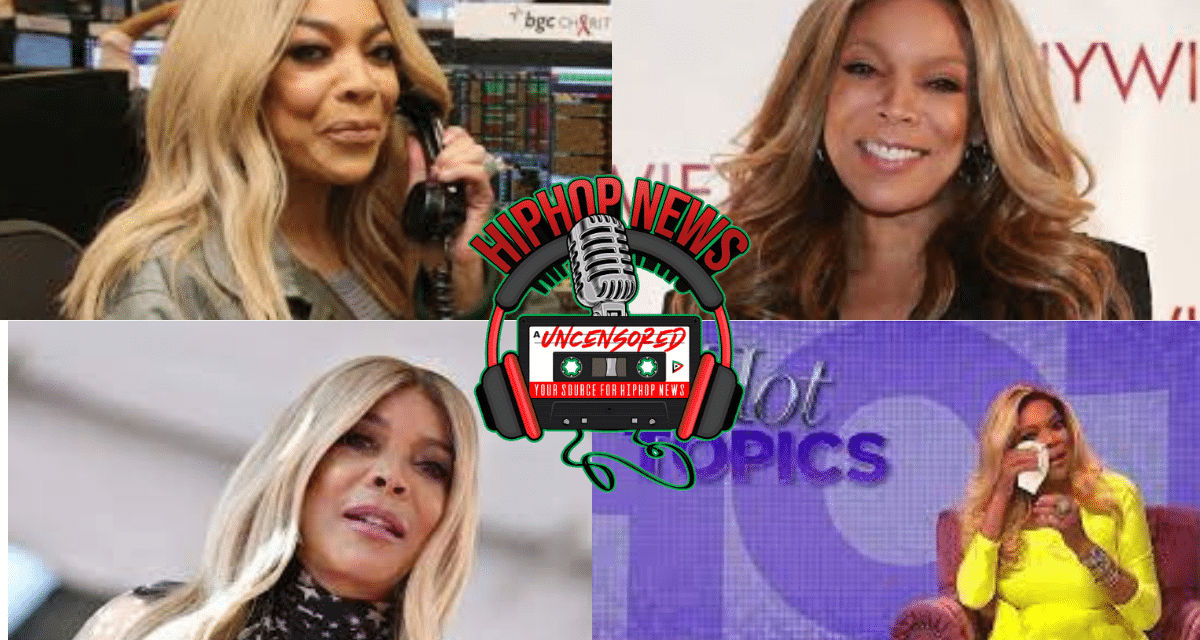 Since 2008, the 57-year-old host has been venting her opinions into millions of American living rooms. The Wendy Wiliams Show name is a staple, but due to health conditions and further complications, Wendy herself may not be.
Although necessary, the guest hosts are an attempt to replace the irreplaceable – Williams has long been a top daytime host, competing only with Ellen DeGeneres and The View. The guests who will take over her airtime are merely a stopgap and have been met with mixed reactions on Williams's Instagram, where her loyal fans have been vocal throughout her latest health struggles.
Wendy Williams: The Purple Chair and Beyond
Throughout her ten-year television career, Williams has calmly eviscerated celebrity goings-on, razing their mishaps to the ground and laying them at the feet of her studio audience. Despite changing times and her own struggles, she has kept her original mission. In 2008, the New York Times noted her proclivity for showing no mercy when it described her as "startlingly mean-spirited." This is what helped her build a following, and also what irritated her critics for so long; recently, infractions have mounted.
Just look at how pop culture news is being re-evaluated today in relation to the kind of lurid gossip Williams traffics in. Her combination of bravado and vulnerability keeps her on our screens. But who is she, and how did she get onstage?
Wendy Williams: Say it Like You Mean It
The first thing Wendy Williams did in her career was saying what no one else would.
Born in New Jersey, Williams started her career in radio in the late 1980s. As she progressed through the DC- and New York-based stations, she earned a Billboard Radio Award, honoring her as the R&B Major Market Radio Air Personality of the Year in 1993. She gave her listeners candid advice and shared details of her own life drama. Williams was known for her fiery personality. During her tenure at WBLS, her interns were instructed not to speak to her unless she requested it. Throughout the 2000s, she broadcast on various radio stations, discussing pop and rap stars. Additionally, she has struggled publicly: with being fired and ostracized, with a cheating husband who was also her manager, with substance abuse issues and persistent illnesses.
Wendy Williams: Speaks Her truth…and Everyone Else's
Williams has made a name for herself by getting incredibly personal with her listeners, which is perhaps why she has such an enamored fanbase. Wendy has been a favorite of 43-year-old Marie Nerestant since high school. She now watches The Wendy Williams Show every single day while her kids are at school.
The reason Nerestant is drawn to Williams's commentary is that "she speaks her truth." Williams says what everyone wants to say, but is afraid to say. This is why so many people dislike Williams.
Wendy hasn't always spoken her own truth, though – and a fair share of celebrities have taken issue with her. In the '90s, she had a habit of "outing" various rappers and pop stars by claiming Sean Combs, Whitney Houston, and others were gay. Her accusations were not taken lightly. Robyn Crawford, Houston's friend, confirmed that the pair intended to confront Williams about the gossip. Additionally, Williams has implied that Combs sent a girl group from his record label to assault her and that he fired her from Hot 97. Tupac even insulted her in his music after she made claims about his time in prison.
When Will Wendy Williams Return to the Purple Chair?
Along with her talk show, Williams has done stand-up, acted in movies, written books (fiction and nonfiction), and performed in a Broadway production of Chicago. Through Lifetime, she simultaneously released a biopic and a documentary this past January.
Wendy Williams announced via Instagram that she will not host the Wendy Williams Show in early 2022. The lineup of guest hosts is nothing short of exciting despite Williams not returning to her purple chair just yet (and it looks like she might not make it back to host any of this season).
On January 10, rappers Fat Joe and Remy Ma will host, followed by actor Michael Rapaport the following week. Kym Whitley and Finesse Mithcell will host the third week, and actress Sherri Shepherd will close out the month from the 24th through the 28th.
But we're hoping to see Williams back soon. According to a social media update, Williams appears to be on the mend. In a video posted recently by gossip blog The Shade Room, Williams was seen exiting a Miami wellness center. "Wendy is doing fabulous," the talk-show host told the cameraman. When asked if she has anything else to tell fans, she promised "lots more Wendy stuff" down the line.