Jessie D Of Force MDs Dead At 58!!!!
Jessie D of the Force MDs has died. He is the 5th member of the pioneering Hip Hop group to pass away.
Jessie D Mourned By The Hip Hop Community
Jessie D (real name Jessie Lee Daniels) has died.
According to an official post on Facebook, the founding member of the Force MDs passed away at the age of 58.
The post read –
"TO ONE HELL OF A ENTERTAINER "JESSIE D" OF LEGENDARY FORCE MDS. HE ATE, SLEEP AND BREATHE MUSIC EVERYDAY. PLEASE PUT A HEART UP FOR HIM.  HE WAS LOVED!!!!!!!!!! TO THE FAMILY, FRIENDS AND FANS TODAY WE LOST A REAL TALENT. OUR CONDOLENCES GOES OUT TO HIS SIBLINGS, KIDS AND FORCE MDS…."
Natives of Staten Island, the Force MDs were a major force in the New Jack swing movement. Landing a deal with Tommy Boy Records they released their debut album Love Letters in 1984.
Prior to his passing, 4 other group members have died –
Charles "Mercury" Nelson (heart attack in 1995)
Antoine "T.C.D." Lundy (Lou Gehrig's disease in 1998)
Trisco Pearson (cancer in 2016)
DJ Dr. Rock (natural causes in 1996)
The group is best known for 2 tunes in the Quiet Storm era, Tender Love and Love Is A House.
Tender Love has been sampled and covered by various artists, including Bone-Thugs-N-Harmony, Alicia Keys, Kelly Rowland, Backstreet Boyz, and Marsha Ambrosius.
Former President Barack Obama named the Force MDs as one of the bands included in the playlist he listens to while traveling.
Recently filmed is a documentary titled FORCE MDS RELIVED.
However, no release date for a DVD has been set yet.
Though no cause of death has been revealed, Jessie D is being mourned by the Hip Hop community.
R.I.P.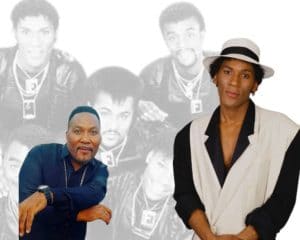 Hip Hop News Uncensored. It's the Leader in Hip Hop commentary on YouTube!