Tyga Drops New Visual For 'Ay Caramba'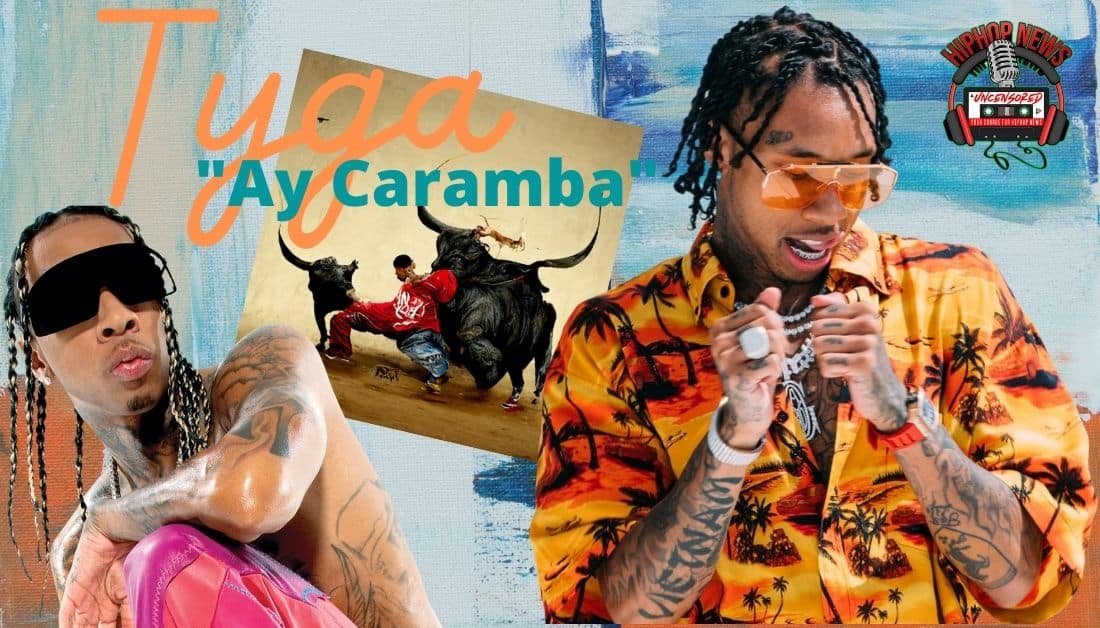 Tyga releases Ay Caramba on this Friday's music drop. Listen to this upbeat dance tune to get in a good mood.
Tyga Visual For Ay Caramba Is A Happy, Fun Loving Song
Tyga (real name Michael Ray Stevenson) just hit us with a fun music video for his track, Ay Caramba.
The title translates to 'Oh, No" in Spanish, used to emote surprise.
Already the song was a fun tune, but wait and see what the 32-year-old rapper/songwriter did with the visuals.
You can see the video below, but first, check out the chorus in the lyrics.
[Chorus]
Ay caramba (Ay caramba)
Yeah, big ol' Glock on the hip make the opp go (Go)
Ay caramba (Ay caramba)
Yeah, my b*tch hot, she remind me of Tabasco (Hot, hot, hot, hot)
Ay caramba (Ay caramba)
Yeah, big ass chain on my neck, it's a disco (Bling)
Ay caramba (Ay caramba)
Take a look at me, I'm the number one stunner (Take a look)
Ayy, ayy
In the song he also sings, "Take a look at my girlfriend…she looks better than your friend."
Fans are loving this song, and have nothing but good things to say about it.
And while he spends the better part of the video talking about how hot his girlfriend is, it will definitely have you on the dance floor.
Check out Tyga's official video for Ay Caramba now –
Incidentally, Tyga fans can catch him at his next live performance.
He'll be in Mountain View California on September 4th, details are on his website.
Want more stories on Tyga, hit us up.
Hip Hop News Uncensored. It's the Leader in Hip Hop content on YouTube!