Ciara Making The World Dance With 'Jump'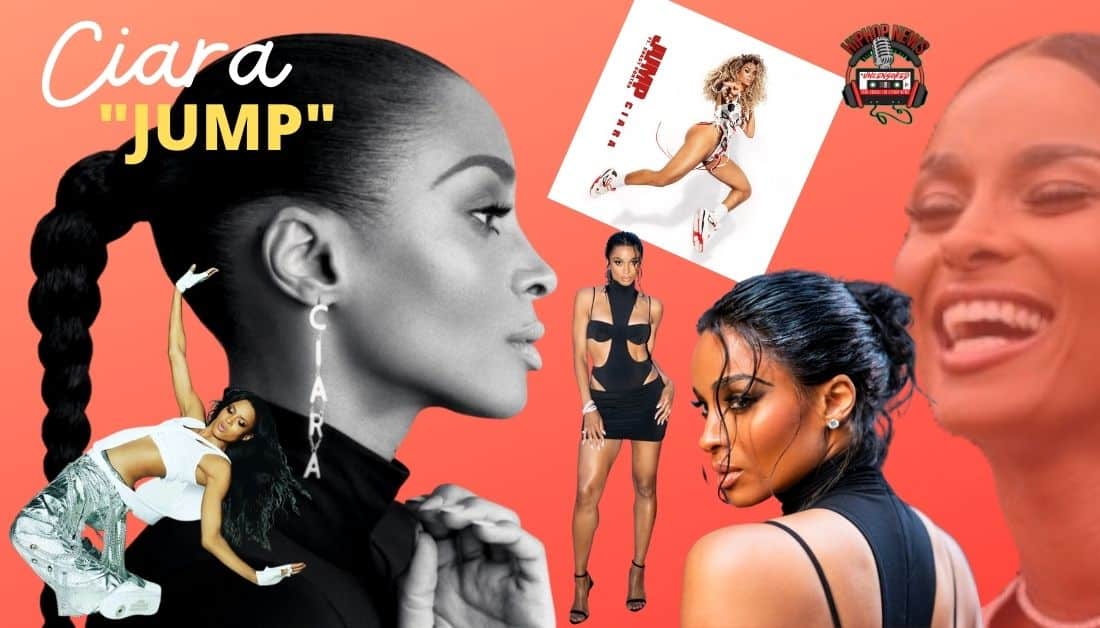 Ciara releases Jump, a track that she says is her effort to continue to 'make the world dance.' And along for the ride is Coast Contra.
Ciara Returns To The Music Scene With Upbeat Dance Tune, 'Jump'
Ciara just premiered her brand new music video for her track, Jump.
Also, featured along with the 36-year-old talented beauty is Coast Contra, an L.A. hip hop group.
The last time she graced up with a full album was in 2019, with the release of Beauty Marks.
Then in 2020, she released the beautifully powerful single about black excellence with Rooted.
After 2 years off the grid, our girl is back with this crazy good dance song.
the fun-loving singer/dancer always put us in a good space when she comes out with new music.
And she certainly doesn't disappoint with this one.
Ciara reminds us that she is –
"…back on my mission to make the world dance…"
You can see the video for yourself below, but first, check out some of the lyrics to the song –
[Verse 1:]
If you want it, I got all the flavors you need
Get up on it, come apply that pressure on me
You've been waiting, saying what you gon' do, we gon' see
That's right, we gon' see what it do, ah, ah
Tell me something, you came all this way, slow down
Boy, stop frontin', right now ain't the time to back down
Just enjoy it, I got all this candy, so sweat
This candy so sweat, baby, uh
Check out the official music video for Ciara's Jump now, where she makes about 15 costume changes –
Want more stories on Ciara, hit us up.
Hip Hop News Uncensored. It's the Leader in Hip Hop content on YouTube!