Snoop Dogg 'F*cn Around' Comedy Special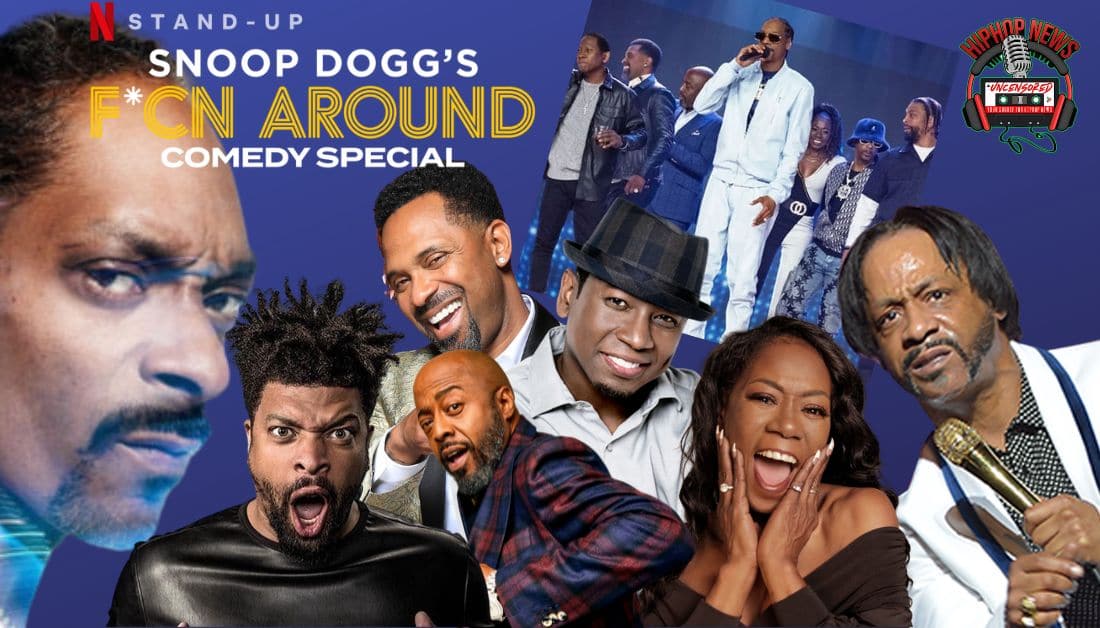 Snoop Dogg and friends take the stage in his comedy special, F*cn Around. And it's streaming on Netflix.
Snoop Dogg Just F*cn Around With Friends On New Netflix Comedy Special
Snoop Dogg has landed a comedy special on Netflix called 'F*cn Around'.
It started airing on Netflix as a part of its Netflix Is A Joke Festival, and it runs for 1 hr, and 7 minutes.
Along with performing some of his favorite hit songs, he taps DJ Poop, his 'homeboy' on the sideline to do "the ones and twos".
But he's not alone on stage, as he brings friends along for the ride for a night of music and standup comedy.
Among them –
Mike Epps
Katt Williams
Guy Torry
Melanie Comarcho
Donnel Rawlings
DeRay Davis
and more
In true Snoop Fashion, he welcomes audience members by supporting those who want to drink or smoke weed.
How about that?
Snoop Dogg's F*cn Around Comedy Special may not be suitable for younger viewers, though.
And no one is off-limits, as the jokes throughout even take digs at Will Smith.
In fact, before the show even gets off the ground, Snoop has this to say –
"We want y'all to have some fun to night…we want to make sure yall have a real good time. "
Additionally, to 'address a few things, Snoop Dogg said this –
"With all this drama and all this war going on in the world, and you know, people rushin' stages and getting their ass kicked and all that type of sh*t, we just wanna make sure tonight is a fun night…"
Check out the highlight below –
For more stories on Snoop Dogg, Mike Epps, and Katt Williams, hit us up.
Hip Hop News Uncensored. It's the Leader in Hip Hop content on YouTube!