Top Five Twitter Wars Of 50 Cent!!!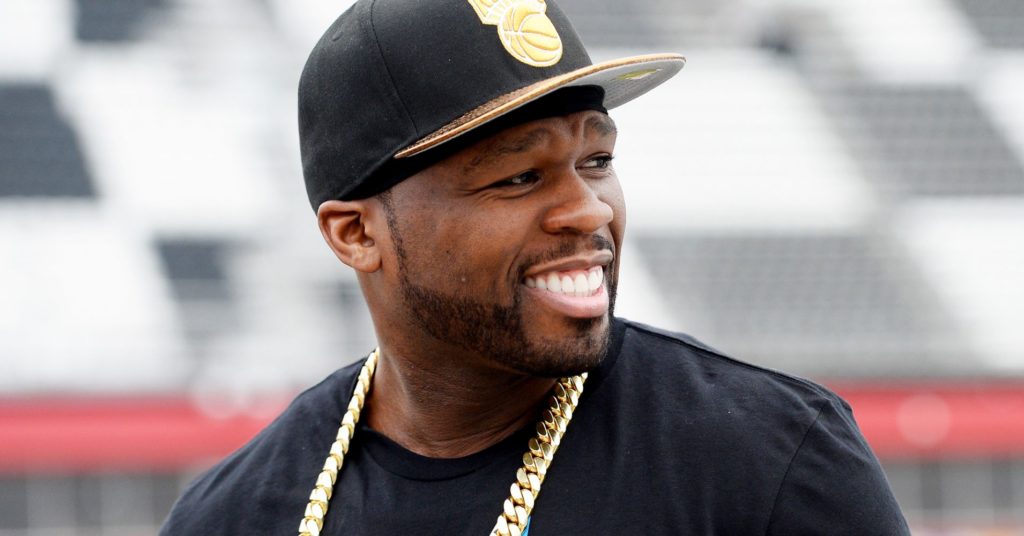 Top Five Twitter wars of 50 Cent. It is no secret that Curtis Jackson aka 50 Cent is the king of trolling on Twitter. 50 has blasted Floyd Mayweather, Irv Gotti,Ja Rule,Wendy Williams,Tony Yayo, Meek Mill,Diddy and Tyrese. Does 50 Cent love trolling more than making money? And,you better not borrow money from 50 Cent because he will embarrass  you on social media.
Take a look at 5 famous twitter wars
No. 1- Floyd Mayweather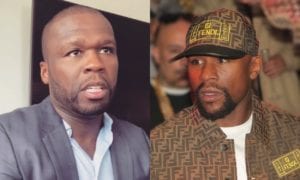 Floyd and Curtis Jackson aka 50 Cent were once good friends. However, their friendship soured. Floyd and 50 Cent twitter rants started one of the most famous social media wars. 50 said this to Floyd on twitter back in 2018."I was gonna bring Floyd but nobody had time to help him memorize the scripts. "Get the strap."
No.2 – Wendy Williams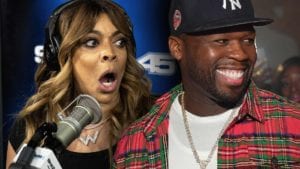 50 Cent didn't just fight with his men but blasted Wendy Williams "The Queen of gossip" talk show host. Wendy and 50 Cent had more beef than 'The Game" and Meek Mill. Wendy and 50 Cent went back and forth on twitter for a few years. But here is one of the most famous twitter rants. No doubt the feud between 50 Cent and Wendy started when she called him out about his sexuality on her talk show. "Pap, everyone knows that you and Rem are thicker than thieves, nobody's checking for 50 like that. Does he still like gir…, insinuated Williams."
And, when 50 Cent got wind of what Wendy said he clap back back hard with this."Th her not to put me on her show till she talk about being the worlds most famous side B!tch, get the strap."
No.3 – Meek Mill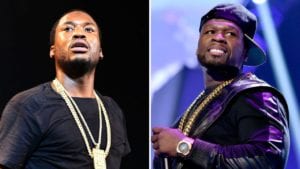 And, as time went on 50 Cent kept up his antics with others on twitter. Philadelphia rapper Meek Mill became another target for 50 Cent war of words, as reported by XXL Mag. It appears that Meek took shots at 50 Cent on one of his tracks saying this in his lyrics."I talk about it, I bag it up/ You popping shit on your Instagram/Shit that you're popping ain't adding up/Shit that you're popping ain't making sense'I got fifty reasons say you're taking dick/And it's fifty reason I should kill, nigga," he raps."
N0.4 – Ja Rule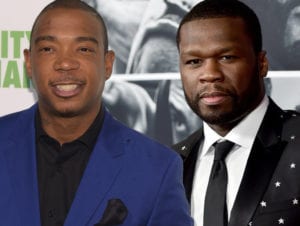 Out of all the twitter wars the one between 50 Cent and Ja Rule could have become more than a war of words. It is clear that 50 Cent and Ja Rule really have a great dislike for each other. The feud between 50 Cent and Ja Rule go all way back to the 90's. In fact, the beef between these two rappers was crazy, as reported by Exclaim CA. Here is one really nasty tweet Ja Rule wrote about 50 Cent."Let's be clear I mind my business…but for some reason @50cent keeps my name in his mouth…I think he'd rather have my dick in his mouth Imao…#bitchassnigga #ticklebooty." Where I come from those are fighting words.
And, instead of fighting with Ja Rule on twitter,  50 Cent bought 200 tickets for Ja Rule's Las Vegas concert. "I just happened to see them online. It was like, "They so cheap, I might as well just buy them." 50 Cent added insult to injury,especially since Ja Rule's concert did not sell many tickets.
No.5 – Rick Ross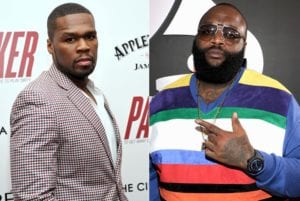 Last but certainly not least. The beef between hip hop giants 50 Cent and Rick Ross was monumental. The feud between Rick And 50 Cent goes back to 2008. 50 Cent got angry with Rick for befriending his former friend Fat Joe. Then Rick called 50 Cent out on his song 'War Would Rage On" and the rest is history.
Rick was asked a question about 50 Cent's music. Here is what Rick said. "If 50 Cent still had value, I may have been done it. But not being funny, homie just ain't that dude no more," he said. "We was riding through L.A. smoking to 'Hate It or Love It' yesterday. That shit was dope. We was saluting Cool & Dre, that's Miami who did the production. Game, 50 Cent… That was dope. If he was still making music like that, of course."
And a war of words erupted on twitter. 50 Cent admitted that he was not interested in making music with Rick. So there you have it. 50 Cent is truly the King of Trolls.
For more Hip Hop Entertainment News check us out at Hip Hop News Uncensored. It's the best YouTube channel for Hip Hop.