Did Tupac Reveal Who Was Responsible for His Death?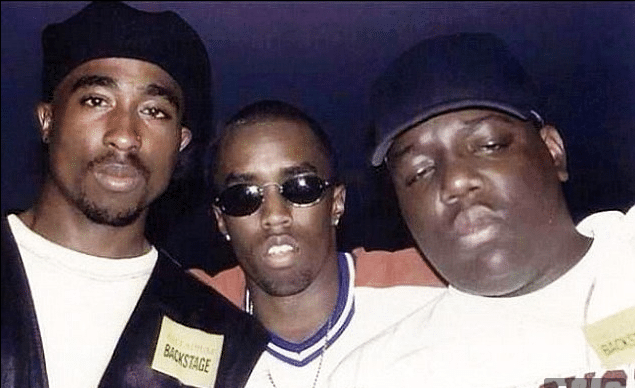 Tupac spoke about why he believed Diddy and Biggie had something to do with his shooting. Could it be possible that Tupac knew who would be responsible for his death? There was a lot of controversy behind Tupac Shakur getting shot in the elevator at Quad studios. In the robbery attempt, Tupac was robbed and shot five times that day.
Tupac was shot five times in the elevator at Quad Studios
Tupac was heading inside the building on Seventh Avenue in Manhattan that houses the Quad Recording Studios with his manager Freddie Moore and friend Randy Stretch Walker when they were approached by three gunmen. The gunmen demanded that they give up their money and jewelry. Moore and Walker complied but Tupac began cursing at the gunmen. He was shot five times and robbed of $40 worth of jewelry before being dragged into the elevator by Walker.
Tupac was adamant that Diddy and Biggie set him up
In this audio tape Tupac talked about what he felt happened when he was shot. Supposedly, Lil Cease called Tupac from the Eighth floor window right before he was shot. Diddy and Biggie were in the studio and Lil Cease told Tupac to come up.
Did Tupac know who would be responsible for his death
Tupac tells a tale of how he kept asking Biggie to tell him what happened. Apparently, Biggie kept saying he would tell him what happened when they got together but unfortunately, he never did. Tupac said some very incriminating things about Diddy, Biggie and East Coast rappers. Is there some truth to what Tupac was saying? It's been more than 20 years and we still don't know what really happened. However, Tupac was totally convinced that he was set up.
For more Hip Hop Entertainment News go to our YouTube channel, Hip Hop News Uncensored