Dave Chappelle Reminisces About Prince| Throwback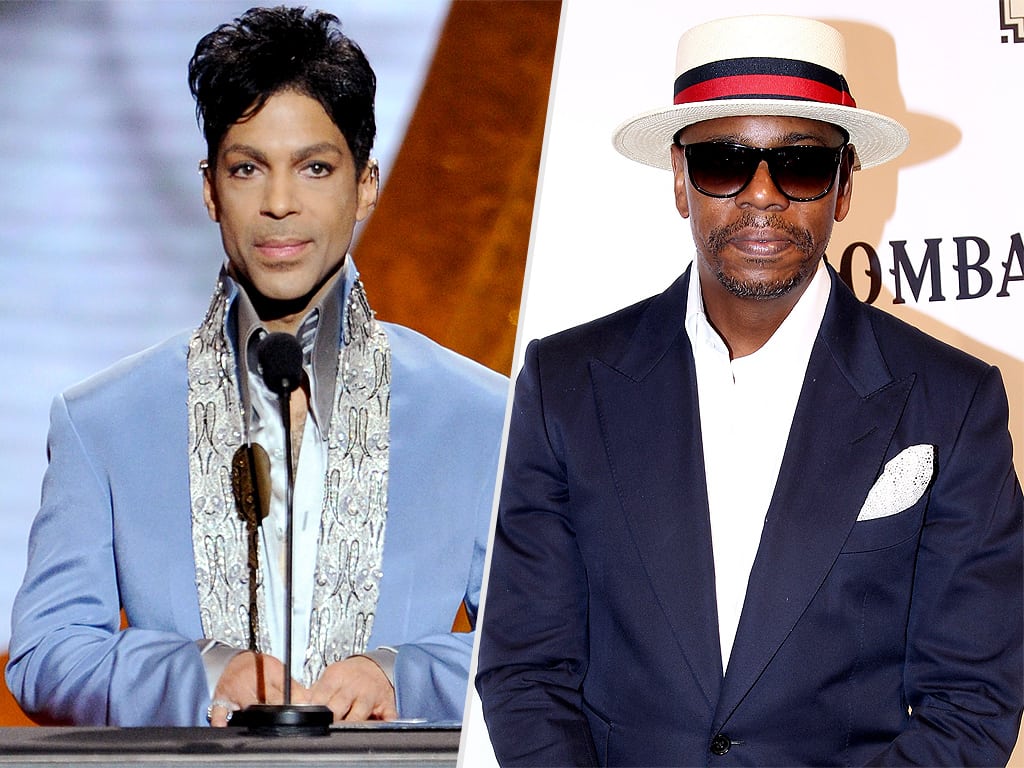 Dave Chappelle reminisces about his friend the late great R&B singer Prince. Of course Prince was so much more than just a singer and producer. He was a phenomenal musician and song writer. At one point Prince acted in two films in the leading role, Purple Rain and Under The Cherry Moon.
Chappelle did a good impersonation of Prince
Chappelle admitted that he looked up to Prince. And before he portrayed Prince in one of his sketches he wanted to get his approval. It is not uncommon for comedians to imitate celebrities. Chappelle was notorious for doing impressions. One of his most famous skits was of the late great R&B singer Rick James. So of course, he would follow -up with making his skit of Prince just as famous.
Prince and Chappelle unlikely friendship
Chappelle spoke very highly of Prince.  Who would have guessed that Chappelle and Prince were good friends. It seems as though Prince was a very private person. Chappelle on the other hand appeared to be really out there in terms of his persona. However, both were mutually found of each other. In fact, Chappelle could be seen with Prince at some of the basketball games. And Chappelle fell in love with Prince Hometown, Minneapolis, Minnesota.
Prince used Chappelle's comedy sketch for his album cover
In the conversation with Jimmy Fallen Chappelle talks about how Prince used the comedy skit he did on him for an album cover. Here is some of what Chappelle said to Fallen:
"That's a Prince judo move right there. … You make fun of Prince in a sketch and he'll just use you in his album cover," the comedian quipped. "What am I going to do — sue him for using a picture of me dressed up like him? … That's checkmate right there."
Prince was such a genius. You can't help but see that he really had a great sense of humor. As Chappelle found out. Great to see Chappelle reminisce about his dear friend on Fallons show.
For more Hip Hop Entertainment News go to our YouTube channel, Hip Hop News Uncensored