Temper Boi Outs Nene Leakes As 'Secret Lover'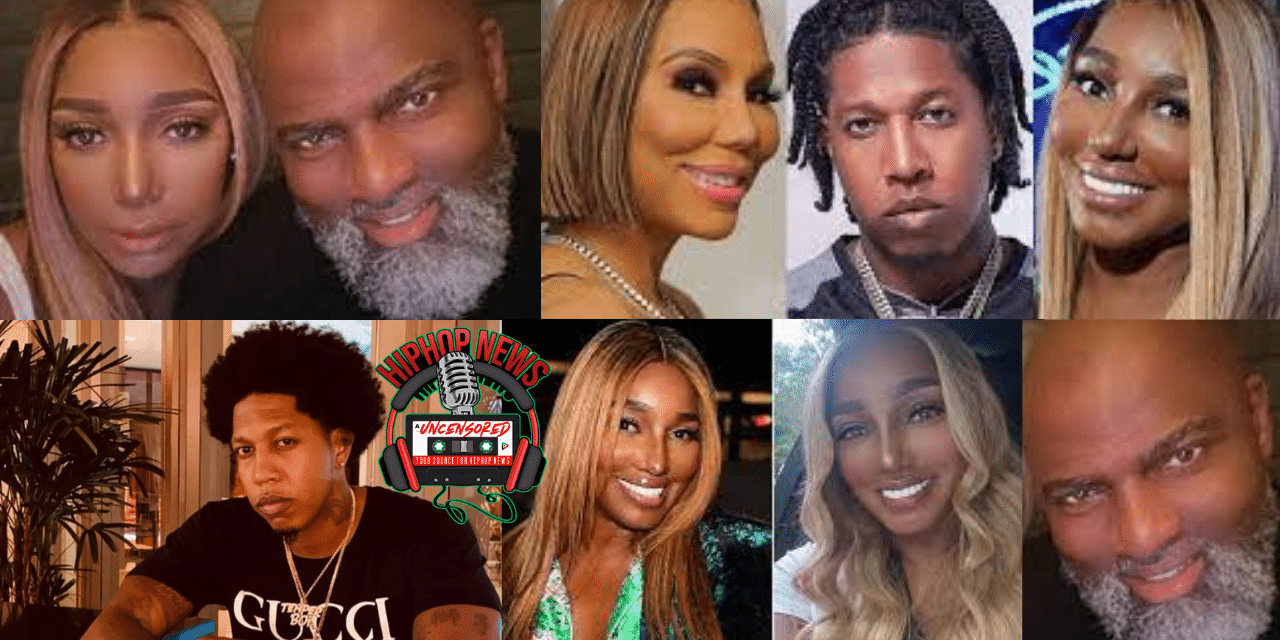 MTO News has learned that Nene Leakes is dating 25-year-old Atlanta rapper Temper Boi. Around Thanksgiving, they met up at Nene's Atlanta lounge, and they've been seeing each other for the past month or so.
A video of the couple getting cozy with one another last week:
Apparently, Nene's boy-toy has taken to social media to pick fights with Nene's friends, like R&B singer Tamar Braxton.
Who Is Temper Boi?
The first public announcement of Temper Boi and Nene's relationship was made yesterday.
Fans and friends of Nene have flooded the young rapper's comments with suggestions that he may be after Nene's money.
Among the people outspoken in his comments was Nene's friend Tamar Braxton, who disapproved of him posting pictures of him and Nene online.
It looks like the rapper is now responding to Tamar, and he's blasting her publicly
Wendy Williams' friend, Madina Milana, claimed in a new video that NeNe Leakes hooked up with rapper French Montana.
Temper Boi and French Montana
Milana trashes Leakes in the video and claims she cheated on her husband with the rapper. Milana said in the video, as noted by The Blast, "Why don't you talk about the time you touched your snatch up with French touch?"
"That's right. You was all up under French Montana. A whole married woman, NeNe. What I'm gonna tell you is this. You better fall all the way back and keep everyone's name out your mouth. If you keep coming for people that's what's gonna happen. It's gonna be more stuff aired out, more receipts shown. And I don't think you want that smoke boo. So fall back."
Nene Leakes is Unbothered
In a recent YouTube video, NeNe Leakes announced that she would not be returning to Bravo after not being able to reach a deal. "There's been a lot of emotions on both sides," Leakes said in the video. "It's been hard and I have made a hard, difficult decision to not be part of Real Housewives of Atlanta season 13."
There is currently a feud between Leakes and Williams following Williams' appearance on an episode of Watch What Happens Live on September 27. Leakes fired back at Williams' comments on a September 29 YouTube video, titled "Stop using me for clickbait!". Williams discussed Leakes in the episode negatively and said that a spinoff show about Leakes' life would be "boring."
Nene Leakes is Officially Seeing Some One Else
According to Page Six, Leakes said in the video, "Yes, I have considered Wendy a close friend or associate. Why she has chosen to speak so negatively of me lately … Wendy went on her show, she talked very negatively. A couple of days later she talked negatively again."
Page Six reports Leakes added, "Then, she does Andy Cohen's show, and here she sits speaking negatively of my exit and bringing my family into the equation. That's what you're not going to do, Wendy."
On September 28, Leakes once again slammed Williams on Twitter. Leakes Tweeted, "She on cocaine so they should stop using her to talk! They both need my help with their poor ratings."