Social Media Demands an Apology From Khloe Kardashian to Jordyn Woods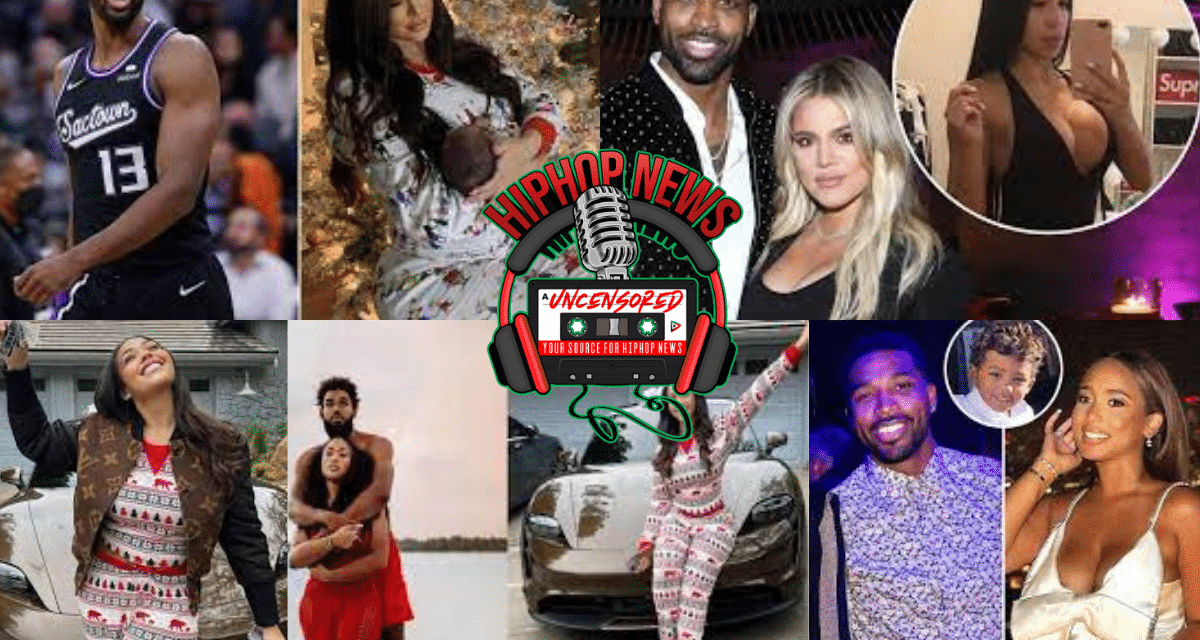 After Tristan Thompson's recent cheating scandal went viral, Jordyn Woods is trending on Twitter again.
During a trip down memory lane about the NBA player's affairs with other women while dating Khloe Kardashian, fans brought up Woods' name. Thompson has cheated on Kardashian numerous times, and each time fans have expressed their belief that Woods was wrongfully dismissed from the Kardashian clan when she and Thompson had their incident in 2019.
Woods and Thompson Share a Dry Kiss
Woods' misconduct was highly discussed at the time, especially since he was best friends with Khloe Kardashian's sister, Kylie. Woods maintained that she and a group of friends went to Thompson's house for an afterparty, but denied rumors that she and Thompson were handsy or that they snuck off to another part of the house together.
During an episode of "Red Table Talk," Woods told Jada Pinkett-Smith that she stayed at Thompson's house until the sun rose, and when she left, he kissed her. Others in the party claimed there was more going on between the two than what Woods revealed.
The Scandal: a Brief Synopsis
While pregnant with their now 3-year-old daughter True, Jordan was spotted "making out" with Khloe's baby daddy.
Kylie Jenner and the Kar-Jenners cut ties with their longtime family friend as a model across their brands.
Khloe, 37, and Tristan, 30, split over the kiss, but they reconciled during the pandemic when they were quarantined together. Jordan was 19-years-old at the time. A nearly 40-year-old was online and on television with her massive fanbase bullying a girl in her late teens.
Over the summer, they broke up once again after more cheating rumors emerged, including claims that the athlete "disappeared into a bedroom with three women at a party."
Now, Tristan has a newborn son with fitness model Maralee Nichols. He was making this child for months while in an active romantic relationship with Khloe Kardashian.
A Twitter user said, "Now @khloekardashian apologize to @jordynwoods for saying she's the reason your family was destroyed. Yo man got a community dick girl! Accept it !"
Tristan Thompsons Baby number three: A Bouncing Baby Boy
In an Instagram post earlier this week, Tristan confirmed the news, writing: "Today paternity test results reveal that I fathered a child with Maralee Nichols."
"I take full responsibility for my actions. Now that paternity has been established I look forward to amicably raising our son."
He also wrote a personal apology to the mother of True Thompson in another Instagram Story. Tristan said: "Khloe, you don't deserve this. You don't deserve the heartache and humiliation I have caused you."
He carried on saying: "You don't deserve the way I have treated you over the years. My actions certainly have not lined up with the way I view you."
Tristan and his Trinity of Children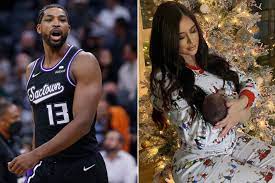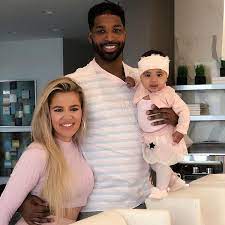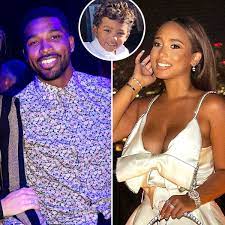 Tristan Thompson has a 5-year-old son named Prince with his ex-girlfriend Jordan Craig. Tristan was in an active relationship with Jordan Craig while he was establishing a relationship with Khloe Kardashian. In other words, what Khloe did to Jordan Craig, she accused Jordan Woods of doing to her. In reality, Maralee Nichols conceived a child with him while he was with Khloe later on down the timeline, and is not receiving nearly the social media beatdown that Jordyn Wood's caught for pecking Tristan on the mouth in a tight-lipped closed-mouth kiss.
Tristan Thompson and His Trinity of Baby Mamas
The social media spanking Khloe Kardashian is receiving continues. Another witty Twitter user said, "Isn't it funny how Jordyn woods is in a whole ass cute ass relationship that appears to be healthy after telling Khloe she didn't want her situation, and Khloe is still IN said situation. It's all abt the choices you make and Jord said: Khloe you can have all that."
Jordyn Woods: Booked, Busy and Blessed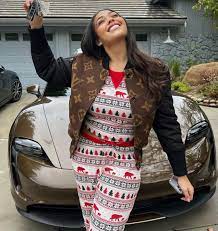 Currently, Jordyn is dating Karl-Anthony Towns of the Minnesota Timberwolves.
His gift of a $150K car made Jordyn's Christmas very memorable.
Jordyn posed in front of her new Porsche Taycan as the car was adorned with a white bow and she appeared to be wearing a jacket from Louis Vuitton as well.
She was in awe and captioned the picture-perfect post: "WTF!! I thought last night was enough and then I woke up to this!!"
Gushing about her loving partner Jordyn said: "My forever Santa!! I love you! I'm speechless! You never fail to make me feel like a queen!"