Snoop Challenges Anyone To Cancel Him!!!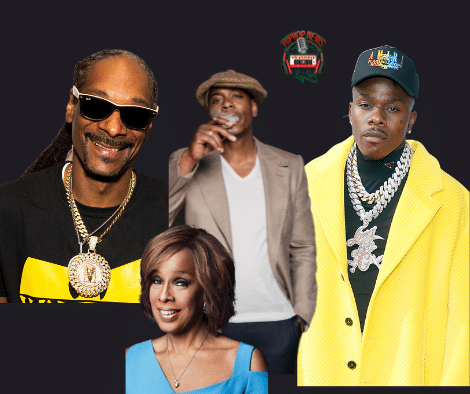 It does not look like the so-called "Cancel Culture" continues. But one of hip-hop's legendary rappers, dears people to cancel him. Calvin"Snoop" Broadus made a bold statement on social media.
If You Cancel Snoop" He Will Rise Back In A Week
We have talked about the trend "Cancel Culture." Now, veteran rapper Snoop issues a challenge of sorts. However, before I go into details about what Broadus said, let's look at the term "Cancel Culture."
The "Cancel Culture", or "Call- Out is a modern form of ostracism in which someone is thrust out of social or professional circles – whether it be online, on social media, or in person. One is considered to be canceled, according to Wiki.
Furthermore, this idea of canceling someone is ludicrous. Especially, if the person made one mistake. Whatever happened to forgive and forget?
Do we cancel everyone who makes a mistake or not? Who really gets to decide who gets canceled? And so forth, and so on. Personally, I think that was some of what Broadus was trying to say. Of course, Broadus did not put it so politely. Here is what he said on Druski's "Behind The Vest" show,
"I wish a motherfucker would try to cancel me," he said, adding that cancel culture only works "if you believe it when they tryna cancel you."
"'Cause you see DaBaby, you see David Chappelle," he said. "You see certain motherfuckers, like, 'If you don't get out of here with that shit.' Gimme a week n***a I'll be back up, you know what I'm saying? You gotta believe it. You gotta know that your base is your base. You can't—the cancel community is not bigger than my fan base. I beg to differ. Let's match up n***a… Cancel community meet-up. Line up. Cancel community, I need you n***as to line up."
Snoop Dogg has enough of Druski2Funny
Entertainers Who Experienced "Cancel Culture"
Broadus mentioned some of the entertainers who have experienced the "Cancel Culture" in the past. It was some time last year that rapper DaBaby got into big trouble with the LGBTQ+ community. DaBaby made some homophobic comments during his stage performance at the Rolling Loud concert, as reported by The Source.
Comedian Dave Chappelle made some negative comments during his Netflix special. Some people wanted to cancel both DaBaby and Chappelle. Even, Broadus was questioned about blasting TV news hosts Gayle King.
After basketball legend Kobe Byrant was killed in a helicopter crash, King's talked about the accusations of the alleged rape Bryant was involved in with WNBA legend Lisa Leslie. Eventually, Broadus apologized to King. Then Broadus spoke about the incident on Jada Pinkett Smith's show "Red Table Talk."
With that being said, Broadus is not afraid of being canceled. In fact, he mentioned his fan base is too strong for that to happen. Of course, none of the people we have mentioned have been canceled.
Or is this so-called cancel culture just a temporary fleeting idea?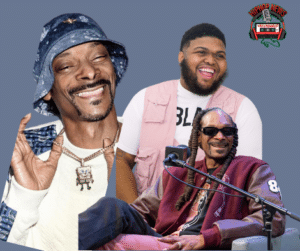 For more Hip Hop Entertainment  News, check us out at Hip Hop News Uncensored. It's the leader in Hip Hop YouTube Commentary.