R.Kelly Goes All The Way In On His Accusers!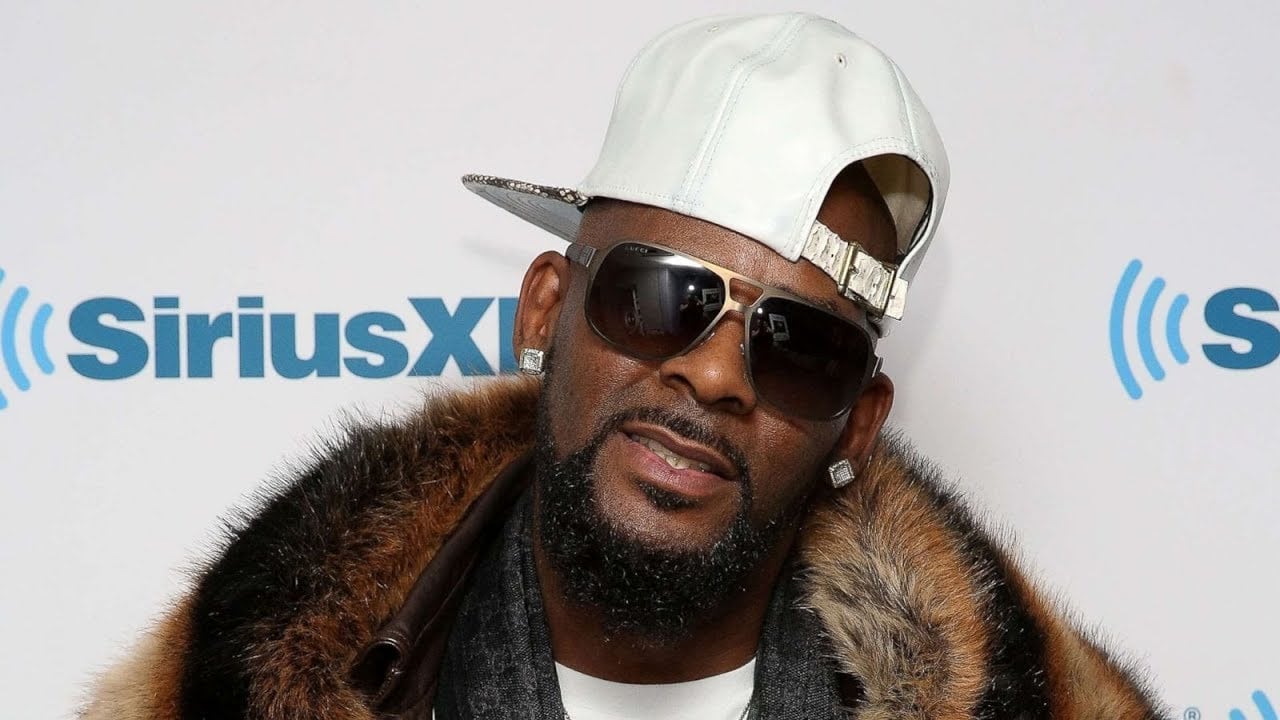 R.Kelly Goes All The Way In On His Accusers! This story has more twist and turns than a little bit.
Kelly seemed to address this issue of Spotify taking down his music by suggesting it was too late. He has gained many followers over 30 years. You can not erase the dynasty of music in his catalog.
During the Uncensored Truth podcast with host O'God and Sam Ant each talked about Spotify taking down Kelly's music. Would there be any affect? Especially, since Kelly uses other sources to put his music out on.
Allegedly, Spotify took down Kelly's music because of the new allegations about sex slaves which are being kept at Kelly's mansion.
O'God and Sam Ant take a truthful look at what is really happening with Kelly. Supposedly, Kelly is keeping young girls as sex slaves. The story about these new allegations surfaced back in August of 2017. One of the girls he slept with accused Kelly of keeping her as a sex slave without her consent.
O'God and Sam Ant both had a hard time figuring out what charges may be brought against Kelly. Has he ever been convicted of pedophilia or sex crimes?
Sam Ant believes that Kelly is guilty. On the other hand, O'God feels you have to be very careful not to slander Kelly's name. According to the law you are innocent until proven guilty.
Whoa! Hip Hop Heads, what the hell is going on? Is Kelly that sick? Below is a timeline that Billboard has on all of the allegations.
 Billboard created an extensive timeline highlighting Kelly's checkered past. Take a look below:
1994
According to a story published in Vibe, R. Kelly — who was 27 at the time — illegally married then-14-year-old Aaliyah during a secret wedding ceremony in Cook County, Chicago. Vibe discovered that Aaliyah lied on her wedding certificate about her age, listing herself as 18. Both parties vehemently denied the reports. The marriage was later annulled in February 1995.
1996
The "World's Greatest" singer was embroiled in a nasty brawl in Lafayette, Louisiana, at a health club. Christopher Mahoney claimed that Kelly and his entourage assaulted him during a pickup basketball game. He received 110 stitches on his face. After Lafayette District Attorney Mike Harson researched the case during a civil trial, he learned that Kelly wasn't responsible for the assault. Harson reduced Kelly's felony second-degree battery charge to simple battery. As a result, he was sentenced to one year unsupervised probation.
January 1998
In 1996, a Chicago woman named Tiffany Hawkins filed charges against R. Kelly for personal injuries and emotional distress she suffered during their three-year relationship in the early '90s. In 1991, Kelly, 24 at the time, initiated a sexual relationship with Hawkins, who was 15 years old. Hawkins later demanded $10 million in damages, but reports revealed that she only received $250,000 when the lawsuit was settled in January 1998.
May 1998
Kelly was arrested on three misdemeanor charges for blasting his music loudly from his vehicle. All three charges were dropped that month.
February 2002
The crooner's life spiraled for the worst when a video surfaced of him allegedly having sex with an underage girl. Things appeared bleak for the singer when he was accused of urinating on the girl in the video. When reports broke, Kelly spoke with MTV News and denied all accusations.
June 2002
Kelly was slapped with 21 counts of child pornography. Not only did cops apprehend him because of his Chicago arrest warrant, but his Florida residence was subjected to a search. Cops discovered a digital camera with 12 images of an underage girl. She was the same minor in the videotape that got Kelly indicted in Chicago. Three of the pictures displayed Kelly allegedly engaging in disturbing acts with the young female.
2008
After his charges in Florida were dropped due to lack of probable cause of a search warrant, Kelly dodged another bullet when his counts in the Chicago case were reduced from 21 to 14. In 2008, the case finally went to trial and Kelly was found not guilty after a day of deliberations.
July 2017
According to a Buzzfeed report, Kelly has been accused of holding women hostage as part of his abusive "cult." The story focuses on him housing six different women and controlling all aspects of their lives: "from what they eat, how they dress, when they bathe, when they sleep, and how they engage in sexual encounters that he records."
Later, Jocelyn Savage — one of the women being allegedly held captive — spoke out publicly about the allegations in an interview with TMZ. "I just want everybody to know, my parents and everybody in the world, that I am totally fine. I'm happy where I'm at, and everything is okay with me…I've never been held hostage or anything of that nature." When asked about her current whereabouts, if she has roommates, or if she's free to leave, however, all she would say is "I wouldn't want to speak on that."
Towards the end of July, Kelly spoke out against the allegations and labeled them as "crap" in a video he posted on Twitter. He also vowed to keep his tour intact.
August 2017
In a new story ran by Buzzfeed News, Jerhonda Pace, spoke about her first encounter with R. Kelly when she was 15. Pace admitted to being a strong supporter of Kelly's during his 2008 child pornography case. After lying about her age to get inside the courtroom, Kelly befriended Pace. Months later, she was invited to Kelly's home where he allegedly engaged in sexual intercourse with Pace and recorded her without her consent.
Pace sought after a settlement against Kelly, which involved a nondisclosure agreement, and won. However, in 2012, she sent an e-mail to her lawyer's assistant claiming that she didn't receive her full amount. She opted to break her nondisclosure as part as her "healing process."
"I know speaking out against Kelly, Kelly could sue me. But I'm really not worried about it anymore. I feel like this is a healing process for me, because I've been holding this in for so many years, and to see that he always gets away with it, it's just not right," she said. "I'm just going forward with my head held high."
 Here is the one of the women who claims Kelly is running a Cult
What the hell is really going on with Kelly? Is it possible that he is in fact guilty of any of this? What say you????
For more Hip Hop Entertainment News go to our YouTube channel, Hip Hop News Uncensored