Offset Released From Jail!!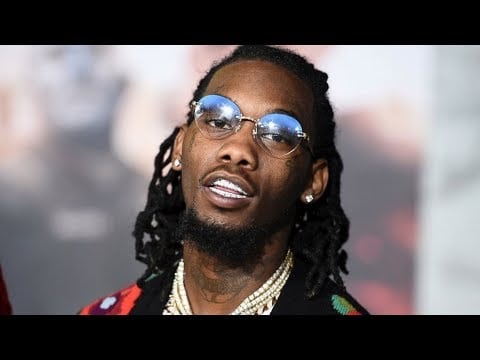 Offset was released from jail Saturday, July 21, 2018. According to TMZ . After going in front of a judge at an Atlanta courthouse Saturday morning, appearing on charges he had 3 guns and pot in his vehicle.
The power went out in the courtroom but Offset was not detained. The court staff used flashlights and carried on with bail hearings.  Supposedly, Offset bail was set for $17,000. Cardi B, Offset's wife posted a pic of him and her on social media. The rap artist lawyer, Drew Findling tells TMZ,
…his client broke no laws, and cops used a lane change as a thinly veiled excuse to  try and take the rapper down. We're talking about a young African – American man driving a shiny, beautiful luxury car and clad in designer clothes and watches and jewelry. Unfortunately, people in his genre become a target for law enforcement who think that lifestyle is connected to some illegal activity… and that is a sad statement. -Offset's Attorney Drew Findling
Who is Offset's lawyer?
Longtime Temple Emanu-El member Drew Findling of Atlanta was sworn in July 29 as president-elect of the National Association of Criminal Defense Lawyers at the association's annual meeting in San Francisco. The Findling Law Firm focuses on criminal defense in cases ranging from complex white-collar crimes to violent felonies.
Findling spent the first three years of his career as a Fulton County public defender. The past 30 years, he has represented clients in state and federal courts across the country.
In recent years he has represented such well-known clients as Dennis Rodman, Shaquille O'Neal, Faith Evans, Mike Epps, Katt Williams, Gucci Mane and Waka Flocka Flame.
Hopefully, Offset can enjoy his new baby girl and wife. And possibly get back to the business of making music. His rap group Migos are killing the music game!
For more Hip Hop Entertainment News go to our YouTube channel, Hip Hop News Uncensored