NeYo Receives Backlash For Comments!!!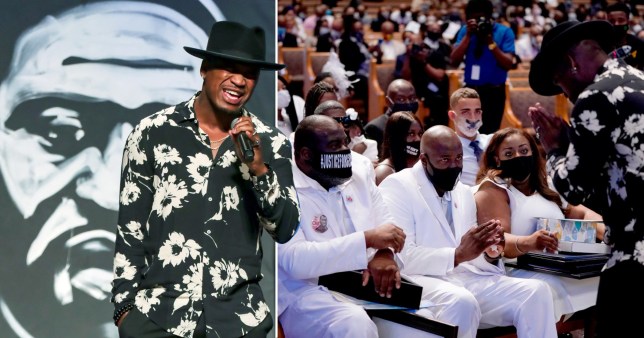 NeYo Receives Backlash For Comments. NeYo was one of the performers at the funeral of George Floyd.
Did NeYo use the wrong choice of words?
NeYo receives backlash for comments. Many of us watched the funeral/home going service of George Floyd yesterday. Unfortunately, George was killed by former officer Derek Chauvin. George died as a result of Derek holding his knee on his neck for more than eight minutes.
The untimely death of George Floyd has sparked protest across the world. I don't think anyone was prepared for what has happened. The last two weeks protest were held almost everywhere. In the United States people in every state have protested in one form or another. People have had enough of police brutality. Also, people are enraged about crimes against blacks.
For this reason, many people of every color have marched in major cities. Yesterday, George  was laid to rest. The celebration of George's life was filled with people who came to honor him. At the service there were some religious leaders, celebrities and and gospel singers, as reported by Fox News. The families of Travon Martin, Ahmaud Arbery, and Breonna Taylor were also in attendance.
As I watched the service I was hit once again with sadness. It was heart breaking to see George's family pass by his casket. When NeYo stood and sang "It's So Hard To Say Goodbye" acapella I was moved to tears.
Unfortunately, NeYo has received backlash for the comments he made before singing. NeYo thanked George for "sacrifice." Of course, some people misunderstood what NeYo meant. It may have been a bad choice of words but I get it. Of all the things to point out about the beautiful funeral of George that was it.
Check out the video above for more details
For more Hip Hop Entertainment News check us out at Hip Hop News Uncensored. It's the best YouTube channel for Hip Hop.