Young Sinatra IV: Logic's Best Work To Date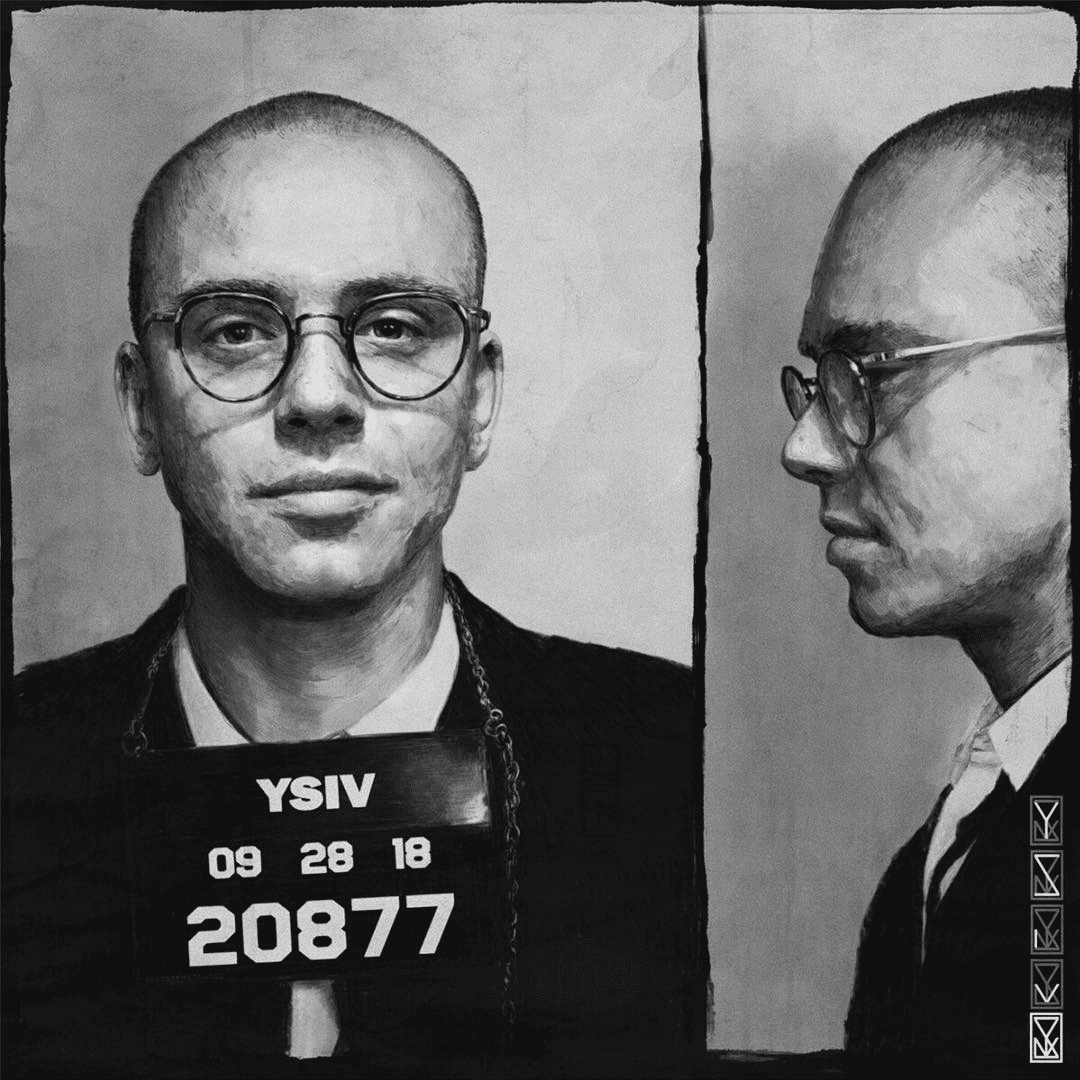 Logic is my favorite rapper of all time. I will say that until everybody realizes that Logic is one of the best rappers in the industry right now. And, of course, when the release of Logic's new album, Young Sinatra IV was overshadowed by Lil Wayne's steaming pile of garbage, Tha Carter V, I was infuriated. I have listened to Logic's discography countless times, and Young Sinatra IV is arguably my new favorite. This album has been anticipated for 5 years, and oh boy, it did deliver. Young Sinatra IV, it's easily Logic's Best Work to Date.
My Favorite Songs on Young Sinatra IV
YSIV is a fantastic album, so it was hard for me to decide what my favorite song off the album was. There were some major contenders, like Everybody Dies, The Return, The Glorious Five, The Adventures of Stoney Bob, and ICONIC, but my favorite song in the album has to be Young Sinatra IV.
This song is what embodies Young Sinatra IV. It combines the elements of all of the previous Young Sinatra songs and creates a masterpiece. For example, an ongoing theme in all Young Sinatra songs is the line:
Life's a bitch and then you die, that's why we get high
'Cause you never know when you're gonna go
Life's a bitch and then you die, that's why we puff lye
'Cause you never know when you're gonna go
Life's a bitch and then you die, that's why we get high
'Cause you never know when you're gonna go
Life's a bitch and then you die, that's why we puff lye
From rap legend Nas' Illmatic. This line is in every single Young Sinatra song, and serves as the chorus. This song takes that chorus and adds on to it, making it stand out from the other Young Sinatra songs. It might not be much, but Logic takes that line and makes it:
Life's a bitch and then you die, that's why we get high
'Cause you never know when you're gonna go
Life's a bitch and then you die, that's why we sip scotch
Like Sinatra, screamin', "Motherfuck the cops"
This adds so much more to the song, and the album as a whole. Logic's addition to the line, "Life's a bitch and then you die" talks about the life of Frank Sinatra, who was considered one of the most influential musicians of all time. Frank Sinatra was a very avid drinker of Scotch, despite the new laws at the time prohibiting alcohol. This was against the law, obviously, so, "Sinatra was screamin' Motherfuck the cops".
Again, it is not much of an addition, but I think that it distinguishes the song from all of his others, seeing as how it takes the themes of Young Sinatra I, II, and III and combines them with the distinct beat of "All Sinatra Everything" This song even has a second part where the beat changes, where Logic tells a story about two guys that were best friends since 6th grade, and turned on each other because of their drug addiction.
I knew these two dudes that's always been homies since fifth grade
Always schemin' on the block, selling crack to get paid
Now they never graduated, thought that shit a charade
Only thing on they mind that wasn't me was get laid
Then one day, they had a falling out on the block
See, one thought the other one had been stealing his rock
'Cause he coulda sworn he had more weight in his stock
Pulled out the Glock and his homie yelled, "Stop!"
But before he had the chance to pull the trigger, oh shit, here come the cops
They saw the gun and blew them both away
Now there's two more kids dead in the street all before twenty Over me, the most important thing to man: money
This line gives a look at how society in general is changing. How people begin getting into gang violence and drugs, the police problem, and how in the end, the thing that matters most to everybody is money. This song even takes a part to give respect to Mac Miller, who recently died from a drug overdose. Logic raps about how he took so much inspiration from Mac, and how much he meant to his upbringing.
Another Significant Song on Young Sinatra IV
It seems like every single one of Logic's albums has a song that puts things into perspective, or makes you really think about what you just listened to. That song in this album definitely goes to "Legacy" and "Street Dreams II" Legacy tells a story about somebody who grows up in the hood, goes to college, gets a job, and starts a family. He works as hard as he can for his family, so they can live a good life and not experience the things he had to go through. This, however, has a huge downside, as he can't spend time with his family. He doesn't realize that he does this, and does on his deathbed. He realizes that he should have spent more time with his family, because that is more important than money. His family tell him that they didn't need the money, they needed him to bond with them and spend time with them. The entire message of this song is that you should live your life instead of constantly worrying about what your Legacy will be. This message is really told well in this line:
What a fool I was
I missed his graduation, I missed her wedding day
I didn't even get to give my little girl away
But I paid for the honeymoon, yeah, I paid for the honeymoon
I'm not there right now but I will be later
I'm working on something that's greater
That's my legacy
Uh, I'm gon' be remembered by generations to come
—Damn, you dumb
You won't be remembered by your son
Uh, yeah
He is worrying about what people will think about him in the future, instead of right now. He is putting aside time with his family to make sure that he will have an impact on them in the future. Logic criticizes this idea by saying:
Damn, you dumb
You won't be remembered by your son
Uh, yeah
Another song in this album that kind of stunned me when the song ended was "Street Dreams II". This song tells a story of Logic trying to save his wife from being kidnapped. He picks up his producer, 6ix, robbing a store for gas, getting in a police chase, 6ix getting shot, and Logic saving his wife, only to realize that it was all just a dream. One of the parts of the song that really hit me was when 6ix was shot in the police chase.
He's bleeding slow, blood dripping from his torso
Will he ever get to see his son grow?
What's the picture they gon' paint after he go?
Last song he ever sung when the bullet hit his lung
Man, I shoulda never called, he'd be alive if he ain't come
All he tried to do was help save my wife
Wish I could've saved his life
I wish I can take it back
Now my best friend's life curtain call fade to black
It just ain't no turning back
This part shows Logic thinking about how 6ix will never be able to make a family and see his kids. He regrets calling him in the first place because if he didn't, this wouldn't have happened. You just have to listen to the song to get what I'm talking about.
The final verdict on Young Sinatra IV: Logic's New Album
Young Sinatra IV has been extremely anticipated for years, and it has delivered on that anticipation. It brings all of the things that have made the Young Sinatra series amazing and mashes it up into one masterpiece. It should make Logic an even bigger contender in the industry. It should make him more respected. It should make the media think twice about mentioning Lil Wayne's new album before Logic's.